I was very excited when asked if I wanted to test drive a Lexus NX F Sport. I've driven many electric vehicles, but never a hybrid so this was a first for me. When the Lexus was dropped off outside my house, I got even more excited. This car looked amazing.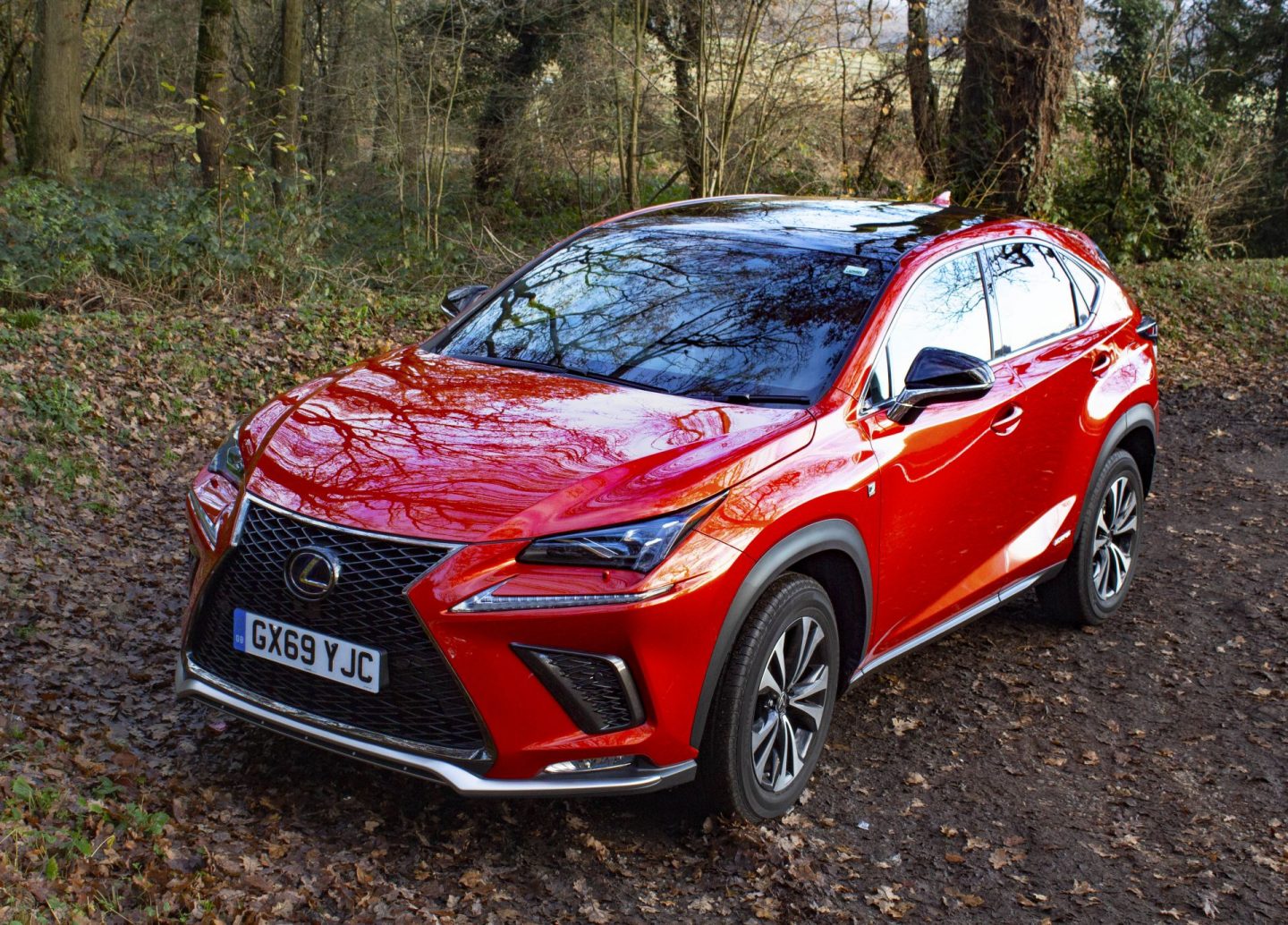 Full marks to Lexus because the vehicle was painted 'blazing carnelian'. I had no idea carnelian was until I Googled the phrase (it's a gemstone), but if you paint your car blazing carnelian, it gets noticed!
Enough about the colour which is, after all, a minor point. Allow me to provide you with a few basics about the vehicle before giving you my first impressions and telling you how it performed.
Lexus NX F Sport basics
The Lexus NX F Sport is an SUV with a 2.5litre Atkinson Cycle petrol engine plus battery powered motor delivering 145kW/195bhp of power. It has an electric continuous variable transmission (to non-car geeks, read: 'clever automatic gearbox').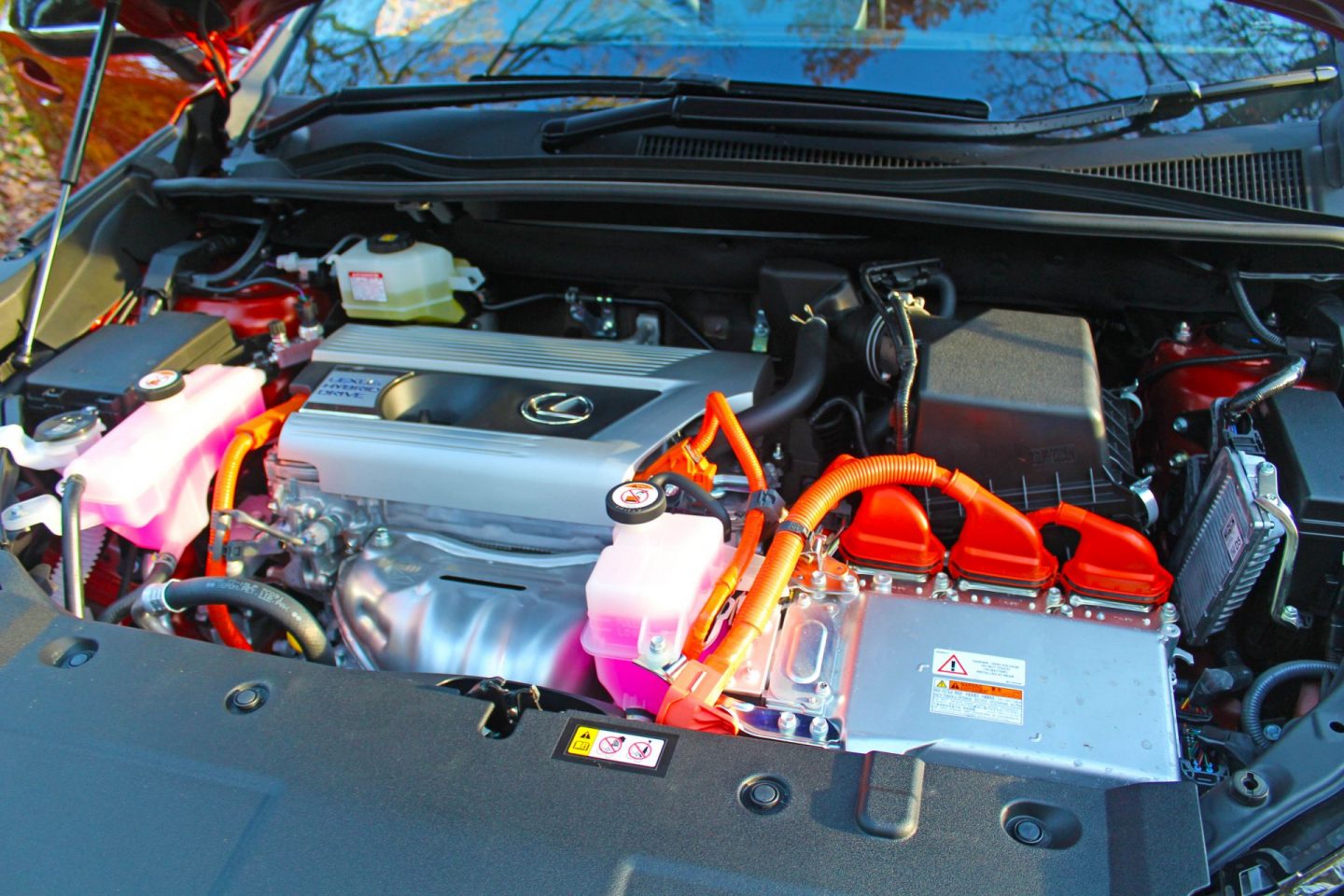 The car looks very big. At 2m 13cm wide it is broad, but at 4m 64cm long and 1m 65cm high it's not that large and was easy to drive.
The top speed is 112mph and it can do 0-62mph is 9.2 seconds. As regards fuel consumption, Lexus claims it can do around 35-38 mpg. I would say that's probably about right, largely thanks to that electric motor that powers the car at low speeds and boosts the engine when necessary.
First impressions
The interior of the Lexus NX F Sport is very nicely designed. As the driver, you get a very clear view of your speed and revs. There's also a great screen in the central console which displays your media, sat nav etc. and it's controlled by a point and click pad next to the gear stick.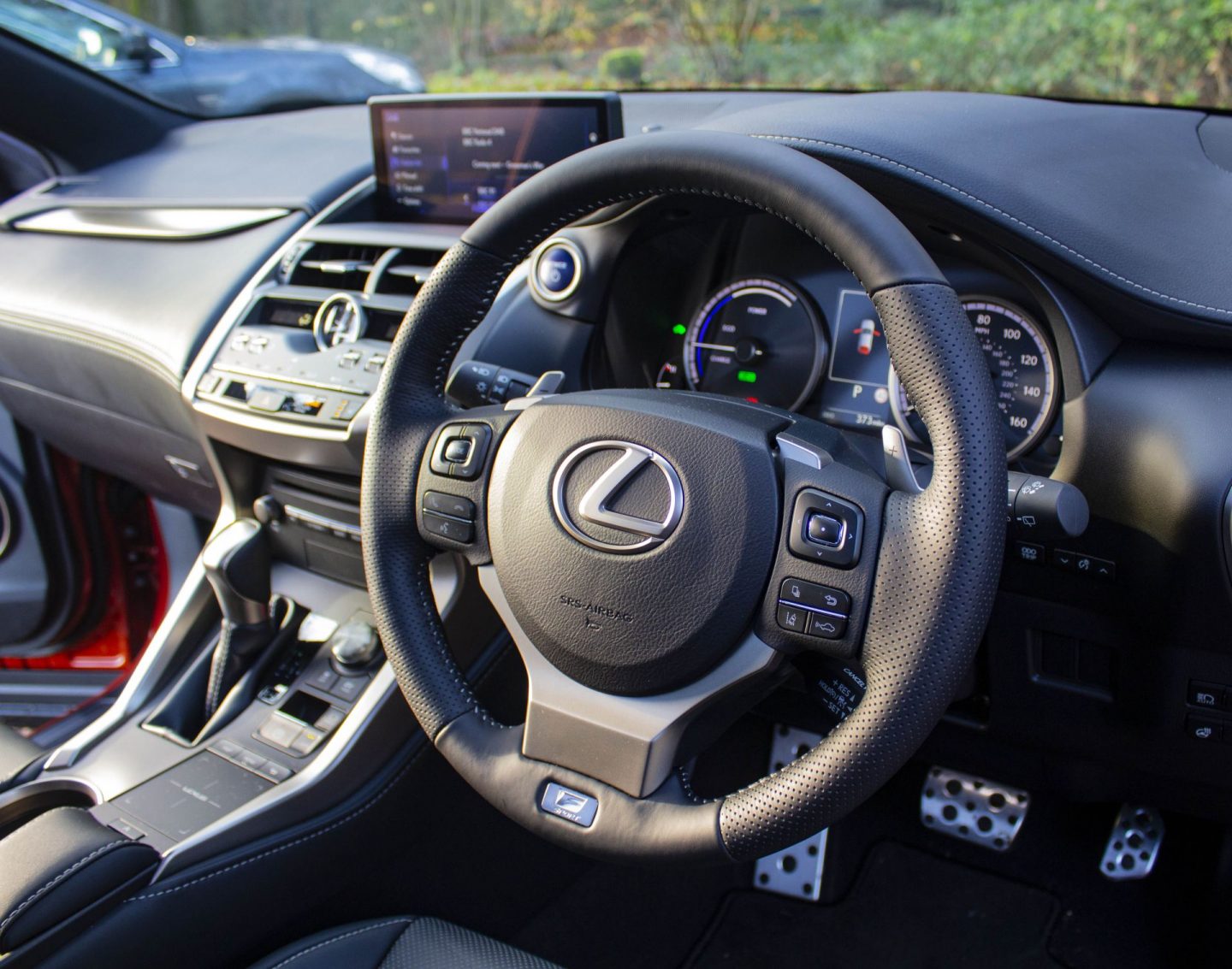 You get plenty of room in the back seat. I was very impressed to see lots of anchor points in the boot for holding things in place.
Those were the things that jumped out at me after a brief look around the car. I was just desperate to get behind the wheel and spend a few days driving this amazing-looking hybrid!
More to the point, my kids wanted me to take them on the school run in the Lexus. In fact, Helen and Izzy got very attached to the car in the few days we had it. I always take it as a good sign when they like a vehicle.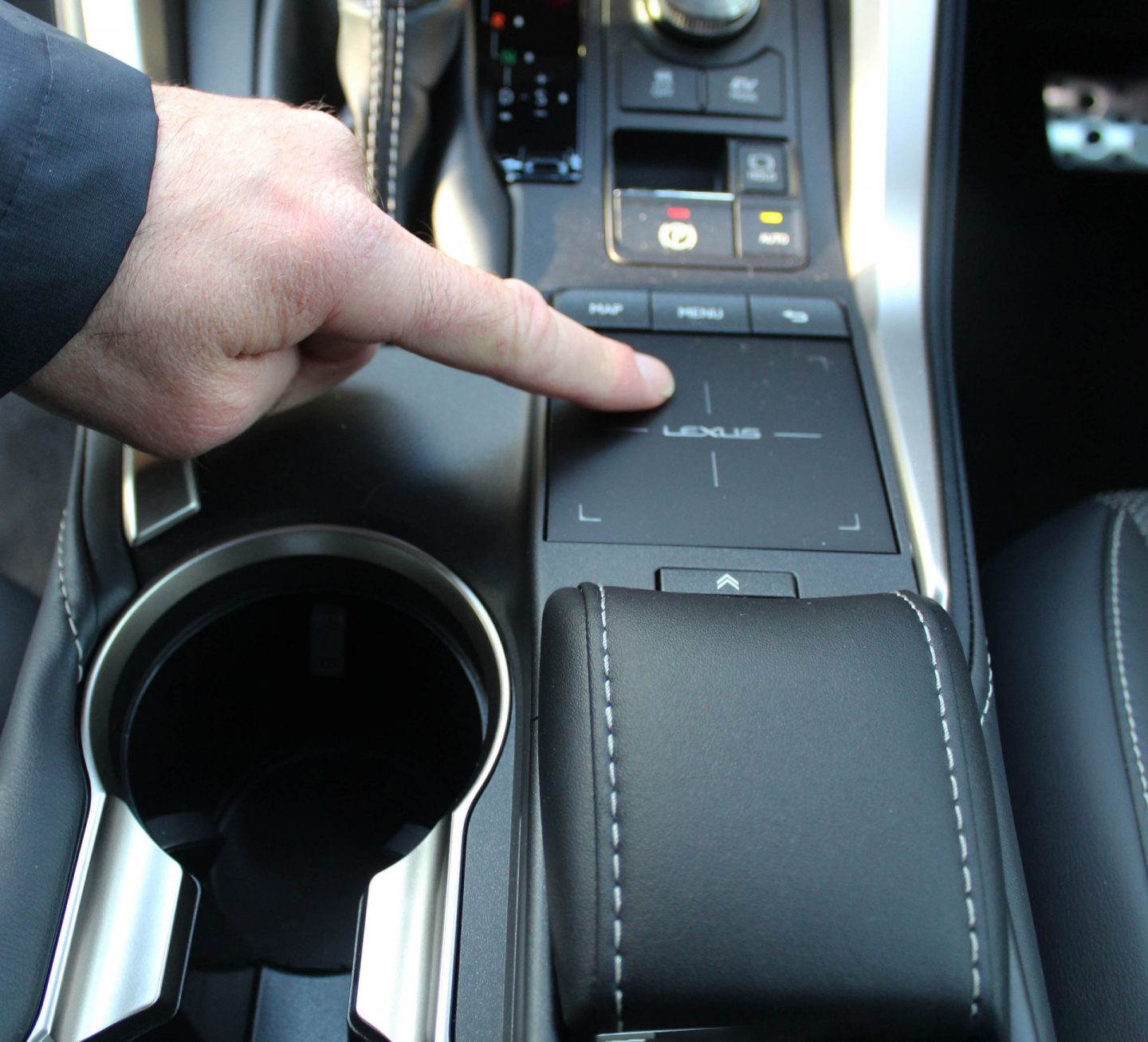 Performance on the road
As you'd expect, at low speeds, the Lexus would quietly glide along, powered by the electric motor. As speed picked up, the petrol engine kicked in.
The speedometer also doubled up as a gauge telling you how much power you were using. I found it impossible not to keep an eye on that dial. It was a positive influence on my driving because I wanted to drive the car in an ecologically sound way.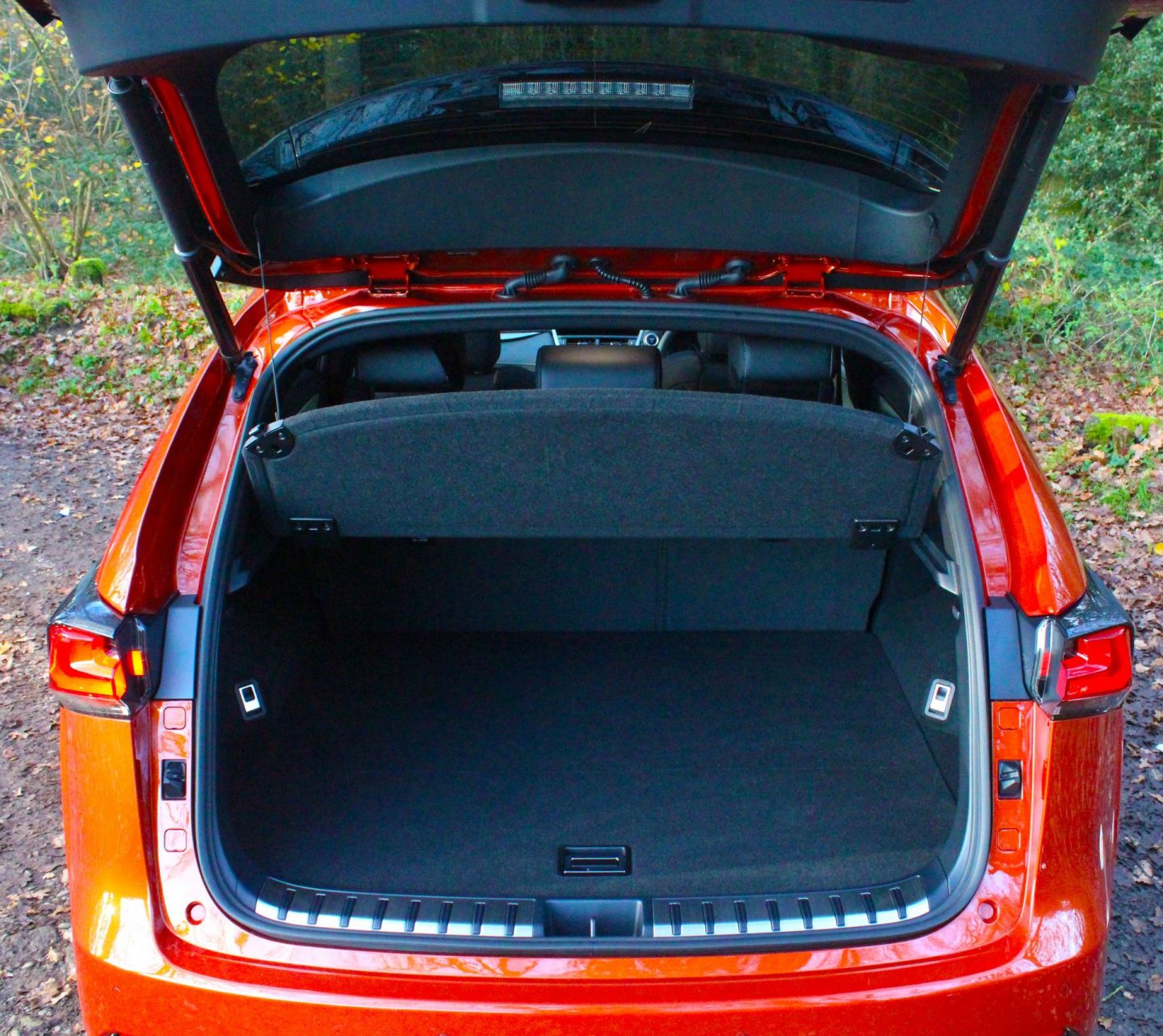 That said, as an experiment, I put the car into sports mode a couple of times. When I did so, acceleration was very impressive so the power is there if you need it. Personally, I just felt using sports mode defeated the object of driving a hybrid so I was quite happy to follow the gauge and keep power use to a minimum.
In fact, I had a helper in the form of my eldest daughter. She would often keep an eye on the gauge and tell me when it was too high for her liking!
The driving position was quite high up, but it gave me a very clear view out of the windscreen. The headrests at the back, however, needed to be dropped right down to give a clear view out of the rear of the car.
I hate to admit to being flummoxed by something so simple, but I struggled with the full beam headlights. I just couldn't get them to turn on without putting on the fog lamps as well. Aside from that, the headlights were very powerful and lit up the road well. They also have a very distinctive design at the front of the car looking a bit like an L bying on its back.
Other features
This is a Lexus so it is rammed with amazing features that come as standard. I simply can't list them all but here are a few of my highlights.
There was a dual-zone climate control. This was useful as the kids in the back had the ability to turn the heaters up or down if they wanted.
There were also parking assist sensors and rear view camera. There was a wireless smartphone charger and also a removable vanity mirror in the front arm rest!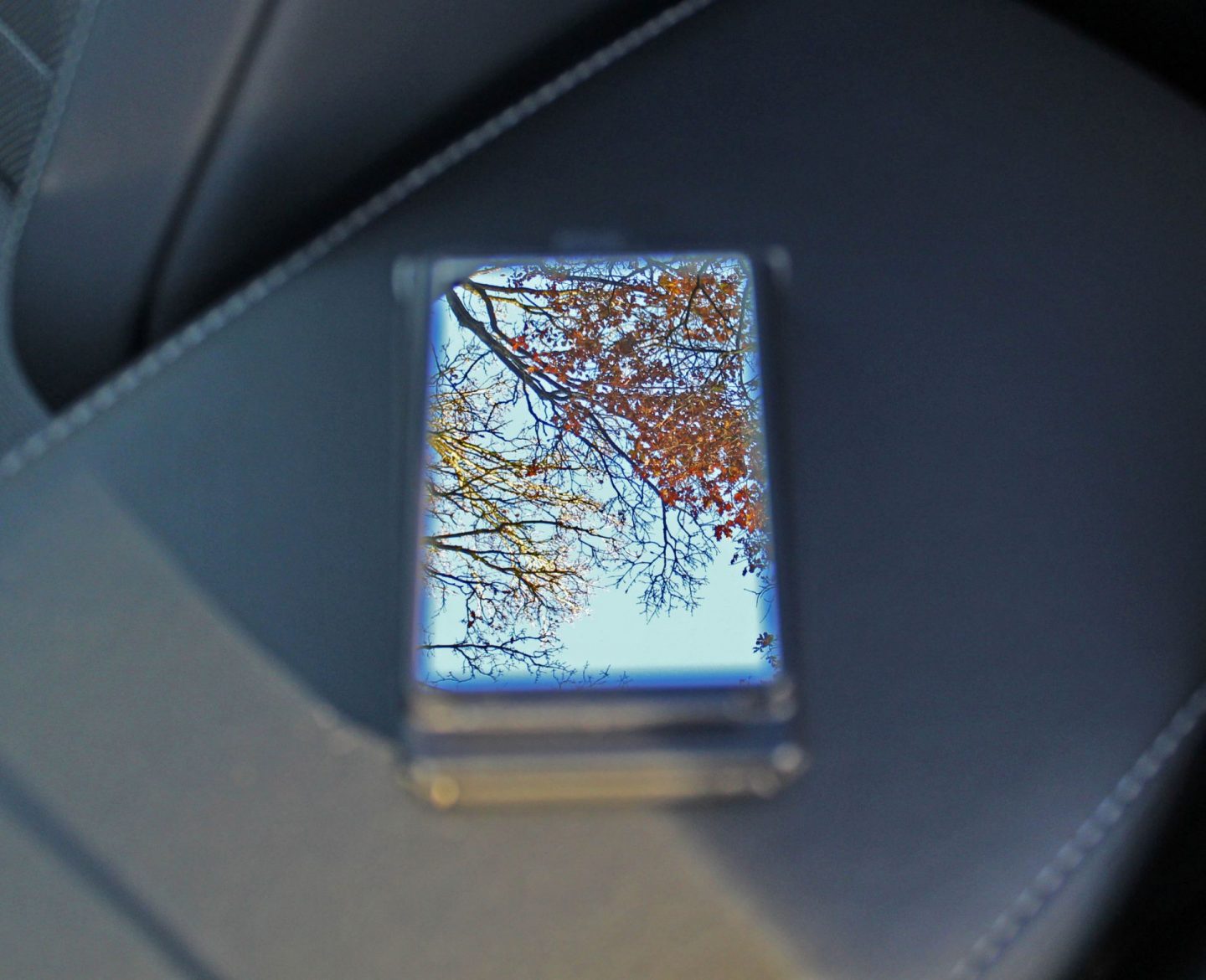 Looking at the safety features, there were more airbags than you could ever need. The lane keep assist function was really good, as was the Lexus pre-collision system.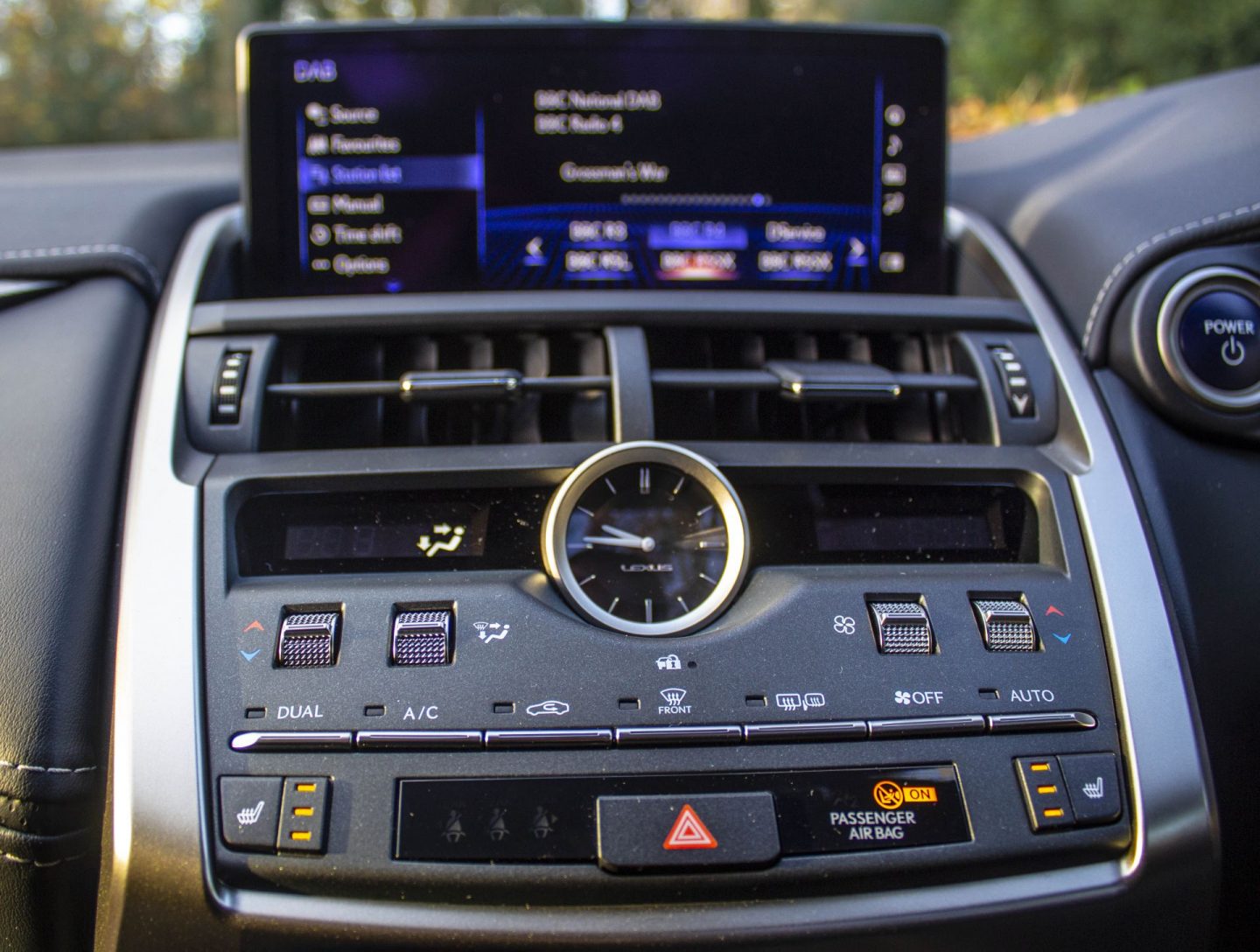 There was also one bizarre feature. You might imagine the Lexus might have some kind of atomic clock for telling the time. Instead there was a traditional, analogue clock in the central console. Nothing odd about that but the background to the clock changed colour from silver to black and for the life of us, we couldn't figure when or why the colours changed!
Final thoughts, price and further information
I have never driven an SUV quite like this. It was a great pleasure to drive a hybrid at last and there's no question the Lexus NX F Sport is packed with a lot of amazing features.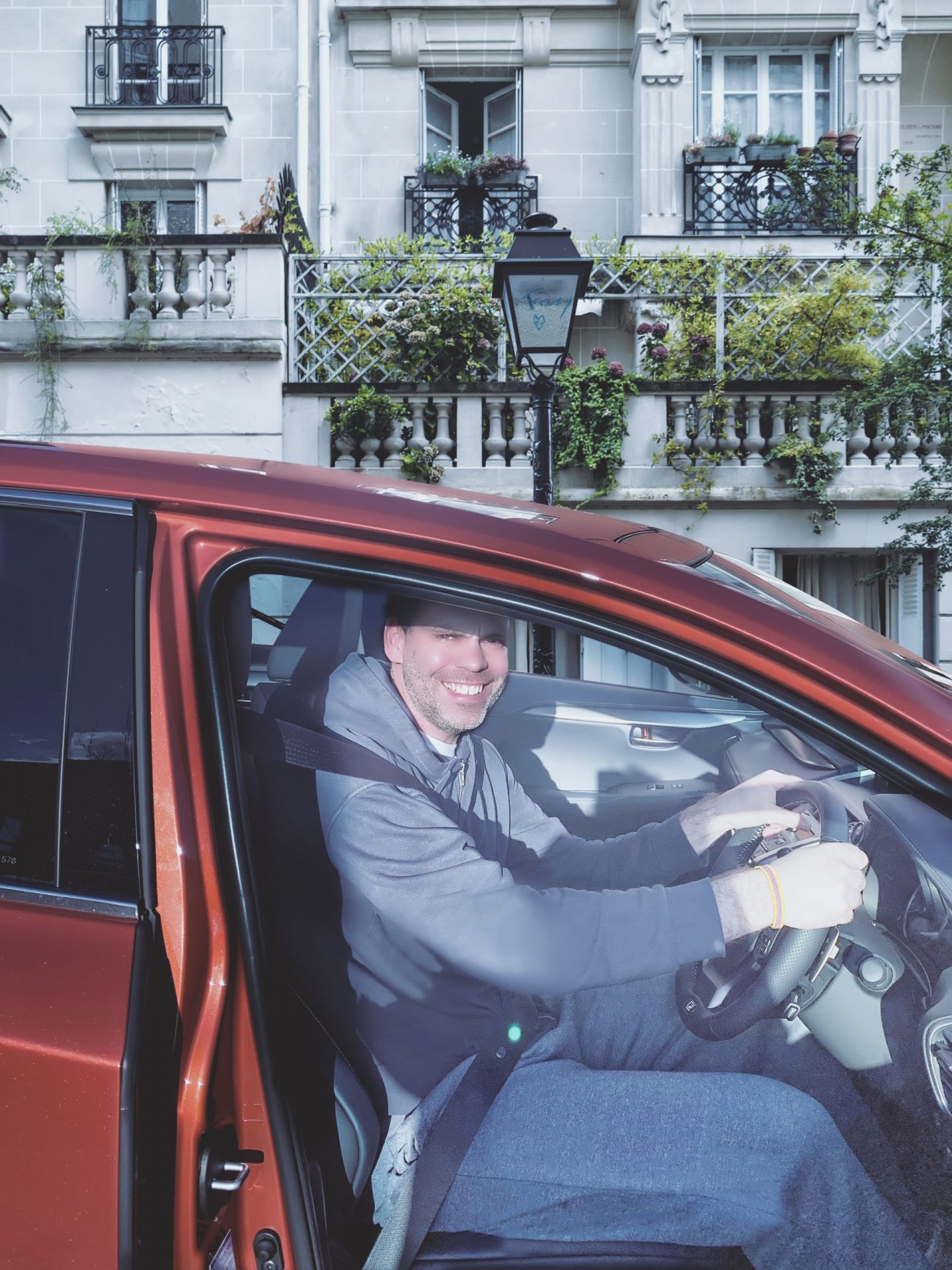 What I found more amazing was the price. I thought this car would have an on the road price of somewhere around £60,000. In fact the on the road price was £42,500 and with the exception of the blazing carnelian paintwork and panoramic roof, everything in the vehicle I drove came as standard.
That doesn't make it the cheapest car in the world by a stretch, but it makes it very competitively priced compared to rival vehicles and with all those safety features, I can see it appealing to the family market. There's also the fact it's a hybrid so it's more environmentally sensitive than most other SUVs.
Further information can be found online on the Lexus website
I really enjoyed driving the Lexus NX F Sport. It was one of those cars that was fun to drive and I looked forward to getting behind the driver's seat. If you're looking at getting an SUV or a hybrid, it's one I would certainly consider taking out for a test drive.
Disclosure: I was loaned a Lexus NX F Sport for the purposes of producing this review. Thoughts and opinions entirely my own.
Interested in this blog post? Well have a read of these...