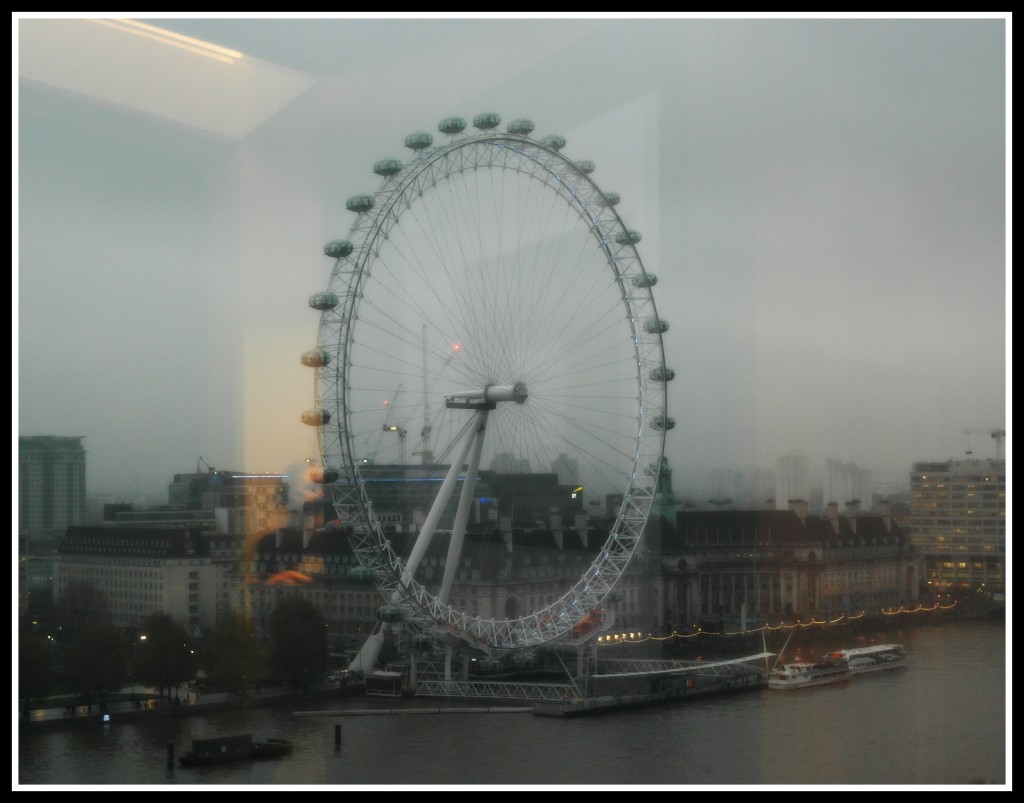 This week's My Sunday Photo comes from nine stories up. I was taking part in a roundtable discussion about flexible working and the event was held at PwC's Embankment offices in Central London. This was the view out of the window from that height. It would have been rude not to take the picture really, wouldn't it?
Knowing I was going to be in London, I had planned ahead and took my camera with me. I know you all love the technical info, so here it is; ISO was set at 800, focal length 38mm and aperture was set at f5, as I was trying to focus in on the London Eye itself. I thought this would make a good black and white shot but when I set about editing the pic I thought it looked better when put through the Orton filter on Picmonkey.
The picture was shot through a glass window, hence the reflections. Personally, I like them and think they add to the image.
As per usual I have linked this post to the marvellous #MySundayPhoto linky hosted by the OneDad3Girls blog. Click on this link to pay the linky a visit and check out some amazing imagery from other bloggers.
Interested in this blog post? Well have a read of these...