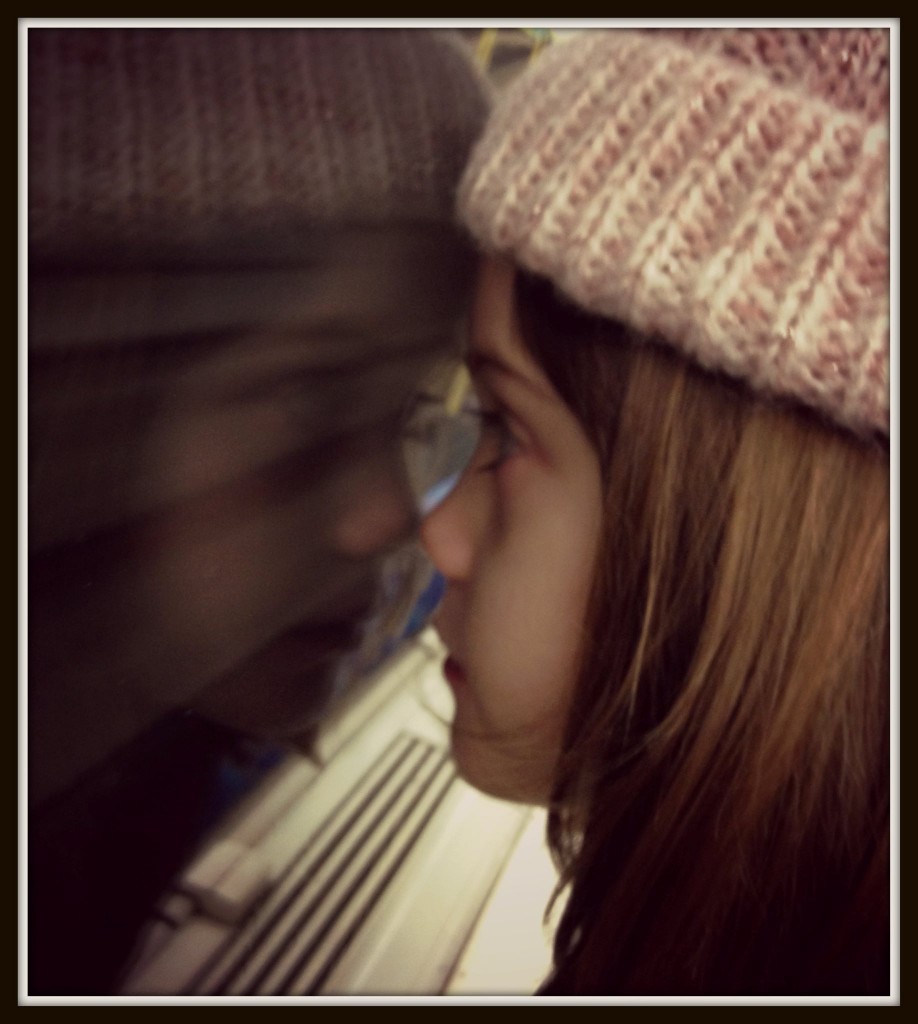 This picture was a quick snap taken on my phone back in February when I was on my way The Baby Show in London with Helen. She was messing around on the London Underground train and put her face up against the glass.
It's a quick snap taken on my phone. I think Helen was fascinated by the tunnel as it whizzed past. It was the reflection of her face that caught my eye.
I played around with various filters but settled with 'dusk' in the end. I've also adjusted the exposure ever so slightly and cropped the shot.
As per usual, I have linked this image to the MySundayPhoto image hosted by the Onedad3girls blog. It's well worth a visit so do go and take a look.
Before you go, just a little request from me. If you are going to vote in the Brilliance in Blogging awards, I'd be very grateful if you'd consider me, particularly in the family or writer categories. You can take part by following this link. If you do vote for me, thank you very much, it is appreciated.
Interested in this blog post? Well have a read of these...