I do love a good scent. It's all very well liking aftershave, but could I create my own scent at home? With the help of The Perfume Studio, that's exactly what I've done.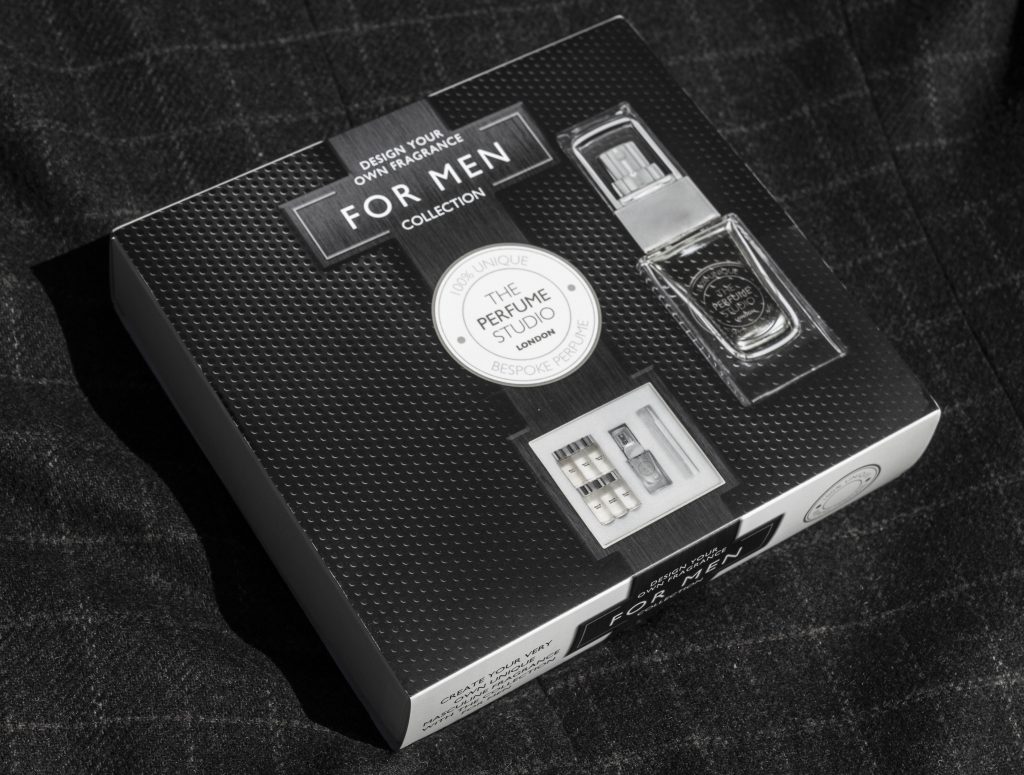 Design your own fragrance kit
The Perfume Studio is possibly best known for organising social events, such as hen and birthday parties, at which you can create your own fragrances. A while ago it branched out to offer design your own fragrance kits that you could make at home and a recent edition was the For Men collection.  It was one of these kits that I had a go at using.
What do you get in the box? You get six 9ml bottles of fragrances. There are three base notes; amber, woody and mossy. There are two are middle notes; neroli and tonic sport and the final bottle, citrus, is a top note.
In addition to this you get several testing strips, several pipettes and an atomiser bottle plus some instructions for making your scent. It's everything you could need for making your own fragrance.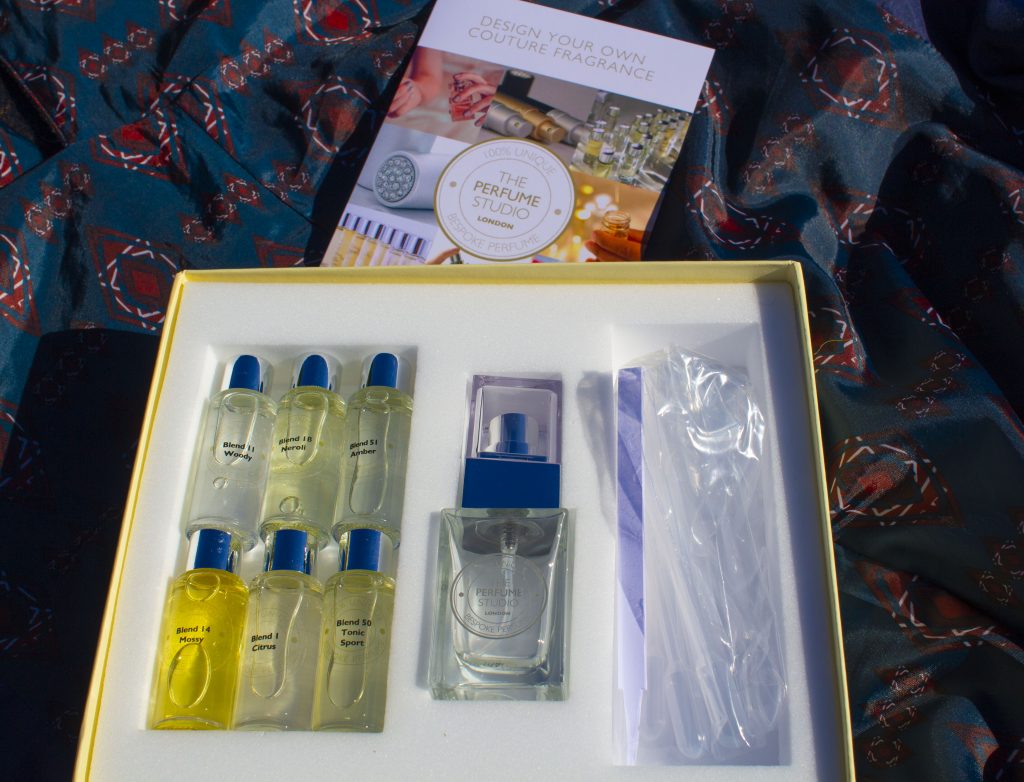 How easy is it to make your scent?
Making a scent is incredibly easy. What you want to do, however, is make something distinctive. To achieve this, I called in help from my daughters, Helen and Izzy.
"It's like science" declared Izzy when she saw the pipettes. I explained to her that's exactly what we were doing.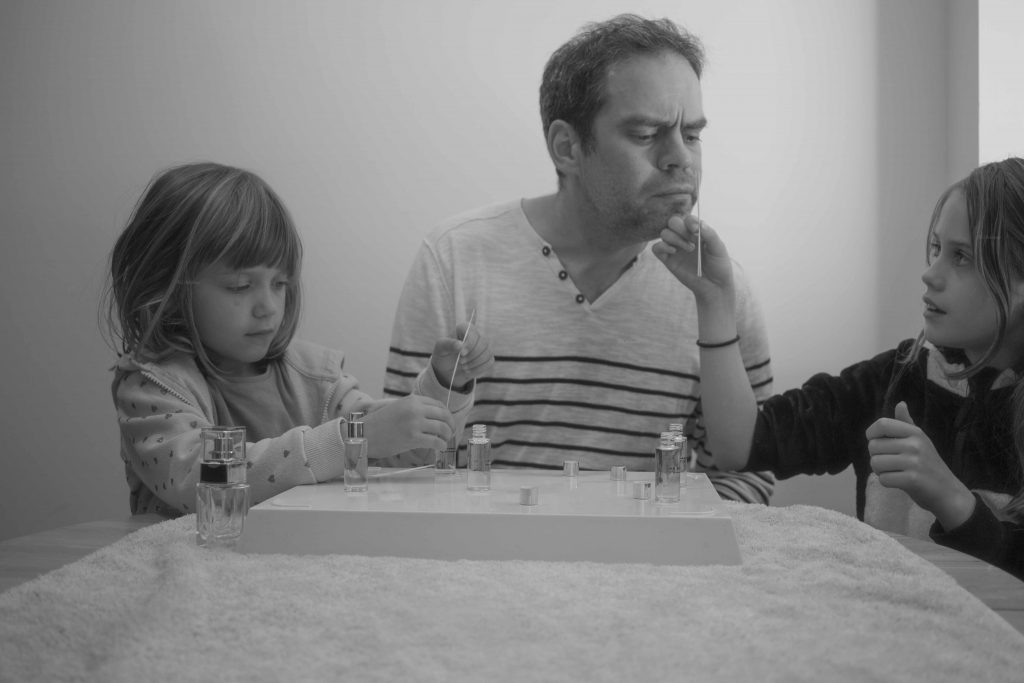 It was fascinating was going through the individual bottles and deciding which fragrances to use. The citrus scent stood out in particular as I recognised it from many other fragrances.
Tonic sport was a little musky, while the woody scent did indeed remind me of fresh timber. Some of the scents, such as the mossy scent, didn't smell all that appealing at first but when blended with others, changed entirely.
I'd like to tell you that, along with my kids, we delicately and carefully measured each drop until we came up with a scent that we were all happy with. Have you, however, ever tried placing six sweet smelling bottles in front of young kids and tried to keep control of the situation?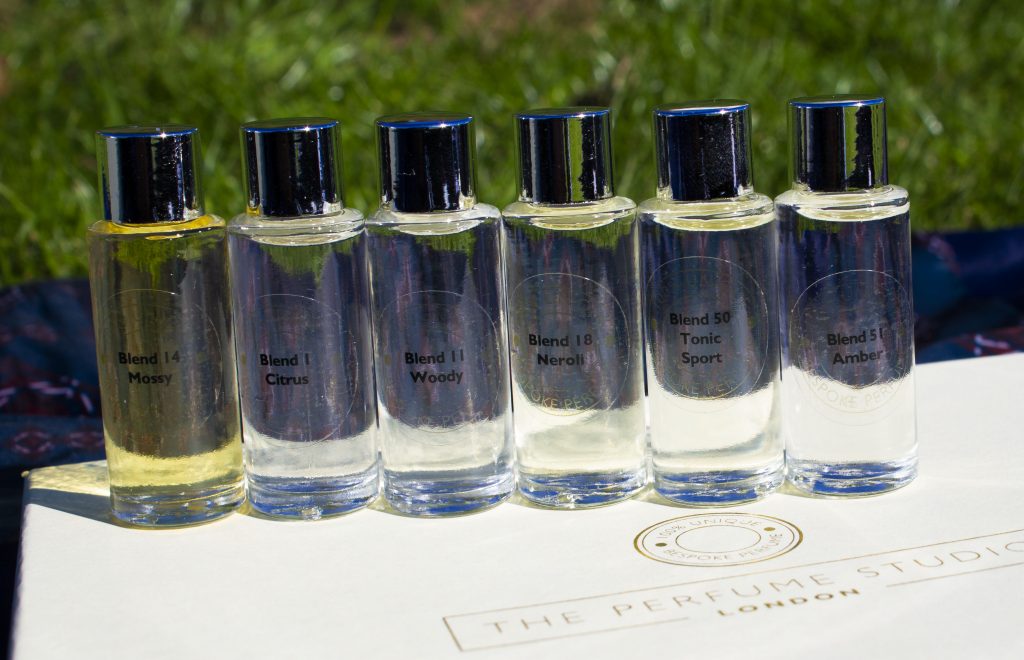 I did my best to oversee things and I did direct the kids and told them what to add and when. Even so, it got a bit wild at times!
That said, we all enjoyed ourselves. Having made an aftershave for me, Helen and Izzy are very keen to get one of the many perfume making kits sold by The Perfume Studio for Mrs Adams.
So what's my aftershave like?
Before I tell you what my sent is like, let me make clear it is a powerful scent. I think this shows how good the ingredients are. You could put it on at the beginning of the day and only top it up once to see you through to bed time.
When first applied, the woody, mossy and tonic sport notes definitely come through. After a while, the amber and citrus notes definitely come through and subtlety take over. I'd also say the scent we made is quite sweet smelling and that is definitely the influence of Helen and Izzy.
Final thoughts and more information
With Christmas not too far away, I would be keeping The Perfume Shop in mind, be it for its male or female scent collection. The ingredients are clearly very good and someone could make themselves a truly unique scent.
At the time of writing, the kit I was using was priced at £49.99. That may sound a lot, but it is comparable to buying a bottle of fragrance. If you would like to buy a fragrance making kit or find out more, there's a wealth of information online on The Perfume Studio's website.
Disclosure: A Design your own fragrance kit was provided for review purposes. thoughts and opinions entirely my own.  
Interested in this blog post? Well have a read of these...