As a parent, I find there are few things more terrifying than my child asking to go and play at a neighbouring friend's house. Play date etiquette surrounding these situations is just so….confusing.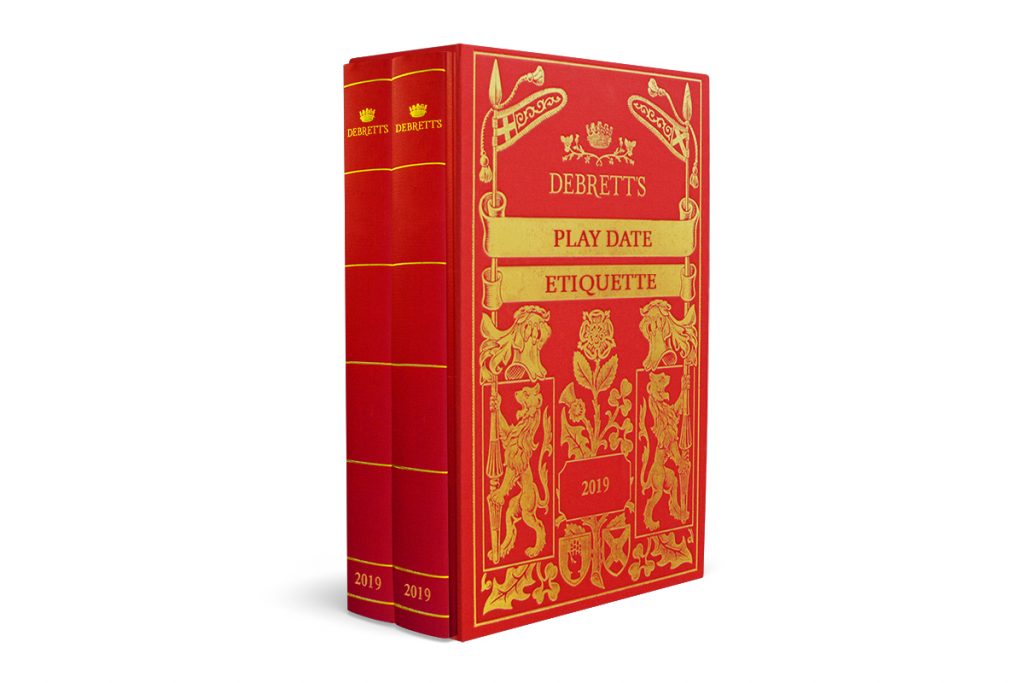 Bizarre as it sounds, this is all a bit new to me, despite having been a parent for almost a decade. Having school friends or family friends round to play is nothing new, but friends who live in the neighbourhood? This is new territory for us as a family.
We recently moved from a street where there were few children. We lived at the top of a hill with a major A-road at the bottom so the few youngsters who lived nearby were never allowed out for their own safety.
It's completely different where we live now. There are quite a few kids the same age as Helen and Izzy, no steep hill and the closest A-road is a comfortable distance away.
This has been great for the kids, magnificent in fact. They're making friends and it's wonderful to watch. It has, nonetheless, put Mrs Adams and I on a steep learning curve.
For instance, how is one to react when your child wanders into the kitchen and excitedly declares: "I've just seen Bob outside. Can I go to his house. His mum has said I can?"
When I hear such words, my world stops. Okay, actually, no it doesn't stop, but it does turn a little more slowly as I process the various issues that must be faced here.
Do I know Bob? If not, well the answer has to be an automatic no. This will naturally lead to a meltdown from my child / children who won't appreciate part of a father's job is to keep his offspring safe.
If yes, I do know the child concerned, I have to figure out if I know the mum / dad? If not, it'll be no.
If the answer to the previous questions is yes, are they the kind of people happy to host my daughters? Do I know exactly where they live? Do I have their contact details?
Before agreeing to anything, shouldn't I go to their house myself and check Bob's mother has genuinely said it is okay for my kids to go and play? If I do this, doesn't it look a bit presumptuous? If I agree, do I say no more than 30 minutes so they don't out-stay their welcome?
There's then the issue of swapping contact details. Call me old fashioned, but I feel better if we've got each other's numbers, so we can contact each other if there's an issue.
We then stumble into the "man" issue. I'm male and the main carer for my kids.
Mums, in my experience, think nothing of swapping contact details. I, however, am a guy. I know I shouldn't feel this way, but I live with this mild paranoia that a mum might get the wrong idea if I appear to offer my mobile number too readily. Is there the possibility it might look slightly inappropriate?
Putting such issues aside for a moment, might it look a bit too formal if I insist on swapping mobile numbers before allowing my kid to play in another family's house just a few metres away?
Speaking of formal, I excelled myself the other day when I was asked by a neighbouring mum for my phone number. I was just about to hand over one of my blog's business cards when it occourred to me that would be the kind of thing Jacob Rees-Mogg probably does.
I stopped myself just in time and scribbled my number down on a scrap of old envelope. This approach struck me as much more in keeping with the informal nature of a play date.
I think a lot of my concerns come from the fact we're new to the area. We're still getting to know the neighbours and they're getting to know us.
In time we'll all get to know each other and each other's kids. We'll all have each other's phone numbers, who knows, maybe, just maybe, we'll create a WhatsApp group (perhaps I should suggest it? Mmmm, no, too soon, we're the new family on the block).
We'll also learn what days such and such is free and so and so isn't. We'll all know each other's limits and know when 30 minutes is too long or when an hour isn't long enough.
That's my hope anyway. Even if I find the etiquette slightly terrifying, I'm just happy the kids are making friends in the neighbourhood.
Do you feel this way about your kids in the neighbourhood? Do you worry about your kids outstaying their welcome or feel the need to have the neighbours' phone numbers? As I say, i'm new to this so tell me how to handle these situations, I'm all ears.
Interested in this blog post? Well have a read of these...