When I started the DadblogUK Q&A feature, I wanted to interview interesting people who are doing something important or pioneering in the parenting world. I think this Q&A is a superb example and may be very difficult to beat. It features two men, both of whom are newly qualified nannies and graduates of the world-renowned Norland College, whose alumni frequently work as nannies for royalty and celebrities. In fact, these are the first men to have graduated from the college since it was established in 1892.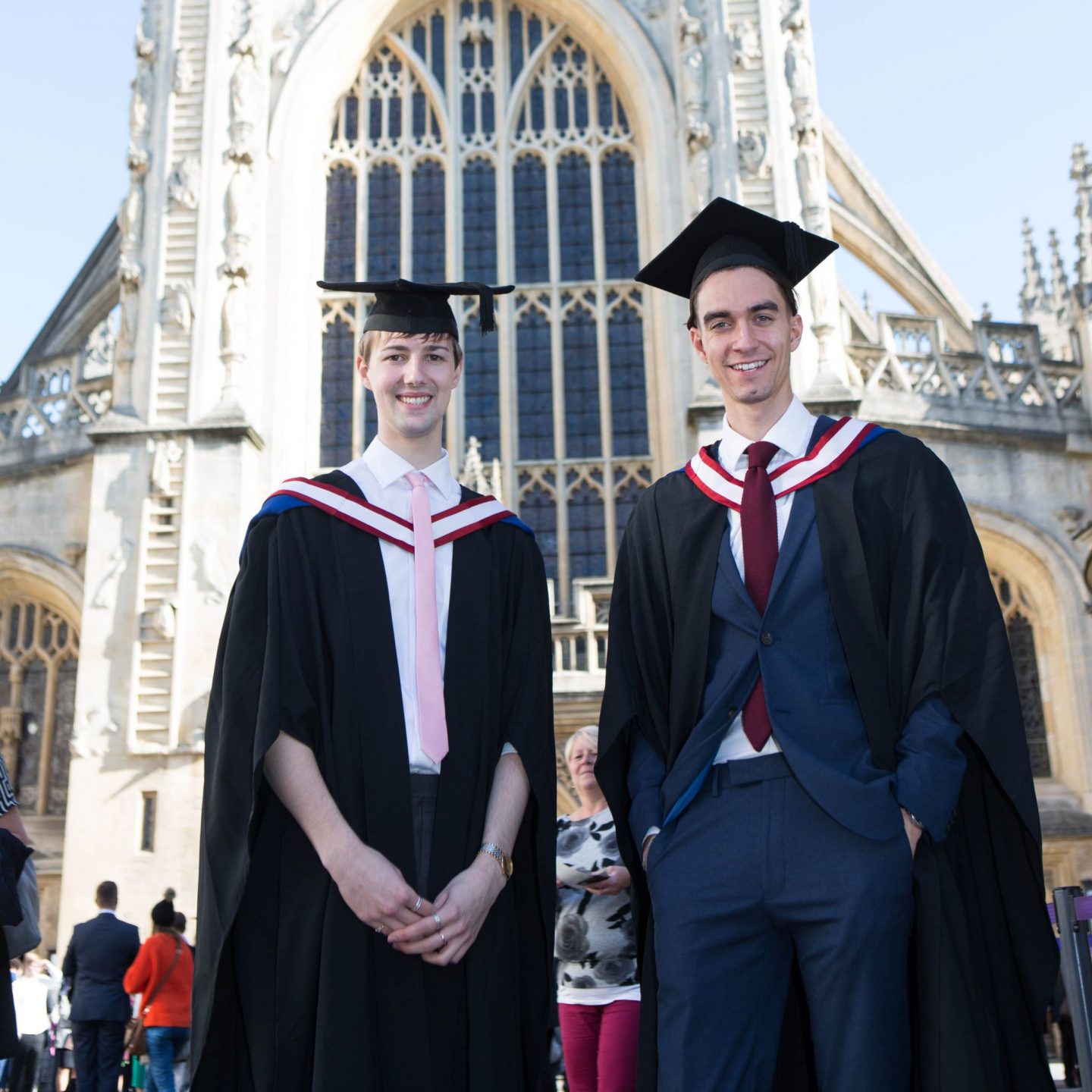 My tenuous links to Norland College
Although the link is tenuous, Norland College and I have a tiny bit of history. We have to go back three years to my brother's stag-do. The event was taking place in the city of Bath and on my arrival, I noticed a number of women wearing the distinctive, brown Norland College uniform with straw boater hats and gloves (so the story goes, Mary Poppins' clothing was based on the Norland uniform).
At first, I couldn't figure out who these individuals were, but I eventually put two and two together and realised they were students of Norland College, which is based in the city. This was significant because we had hired a former Norland Nanny to look after our children for the duration of my brother's wedding reception which was taking place a few weeks later.
Mind-blowing Norland nanny training
The nanny was superb. She made such a positive impression that I couldn't help looking into the training Norland Nannies undertake. What I discovered was mind-blowing. In addition to arts and crafts and child development, Norland graduates are expected to undertake skid-pan training and self-defence classes. I could suddenly see why the Duke and Duchess of Cambridge had decided to hire a Norlander (as graduates of the college are known) to look after their children.
That's the background to why I wanted to produce this Q&A. There's one further thing I must add before Liam and Harry introduce themselves.
While these guys are blazing a trail in childcare (see also this Q&A with David Wright of Painpots Nurseries), that doesn't make them any better than their female colleagues. I have a second Q&A planned in a few weeks time with a female Norland graduate and I very much look forward to publishing that also. In the meantime, I give you Harry and Liam.

Gentlemen, please do introduce yourself
Harry: My name is Harry Pratt and I am one of the first of two male students to graduate from Norland College. I am currently completing my Newly Qualified Nanny (NQN) year on placement with a family in London.
Liam: I'm Liam Willett and I am currently working in South East London as a live-in nanny with a two-and-a-half-year-old boy. I am currently completing my Newly Qualified Nanny (NQN) probationary year before I earn my Norland Diploma and the title Norland Nanny or Norlander.
Let's just tackle gender head on. Norland College has been in operation since 1892 but you are the first men to graduate from the institution. How do you feel about being the first men to study at Norland?
Harry: I think being a male nanny is something to be quite proud of in all honesty, and even though it's something of a novelty to people at the moment, I don't think it will be for much longer. There's so much more of a push now for diversity in all workplaces too, not just within childcare, that it's nice to be a part of helping to change that and breaking gender stereotypes.
Liam: I feel fortunate to be in such a position as it will forever be noted as a highlight in Norland's history. As an institution founded on the pioneering work of Emily Ward, who set Norland up in 1892 as the first educational establishment anywhere to offer childcare training. I feel incredibly proud to have such an accolade afforded to me. However, it's not all about being a notable individual in Norland's history. I understand that I am now seen as a role model and a sort of figure head for young men looking for a career within the early years sector. This means I must hold myself to a standard to which others will later aspire. It's hard work and it's very much early days for me, but my intuition tells me that it will be worth it and I'll have been a part of a much larger movement in drawing men into the early years sector.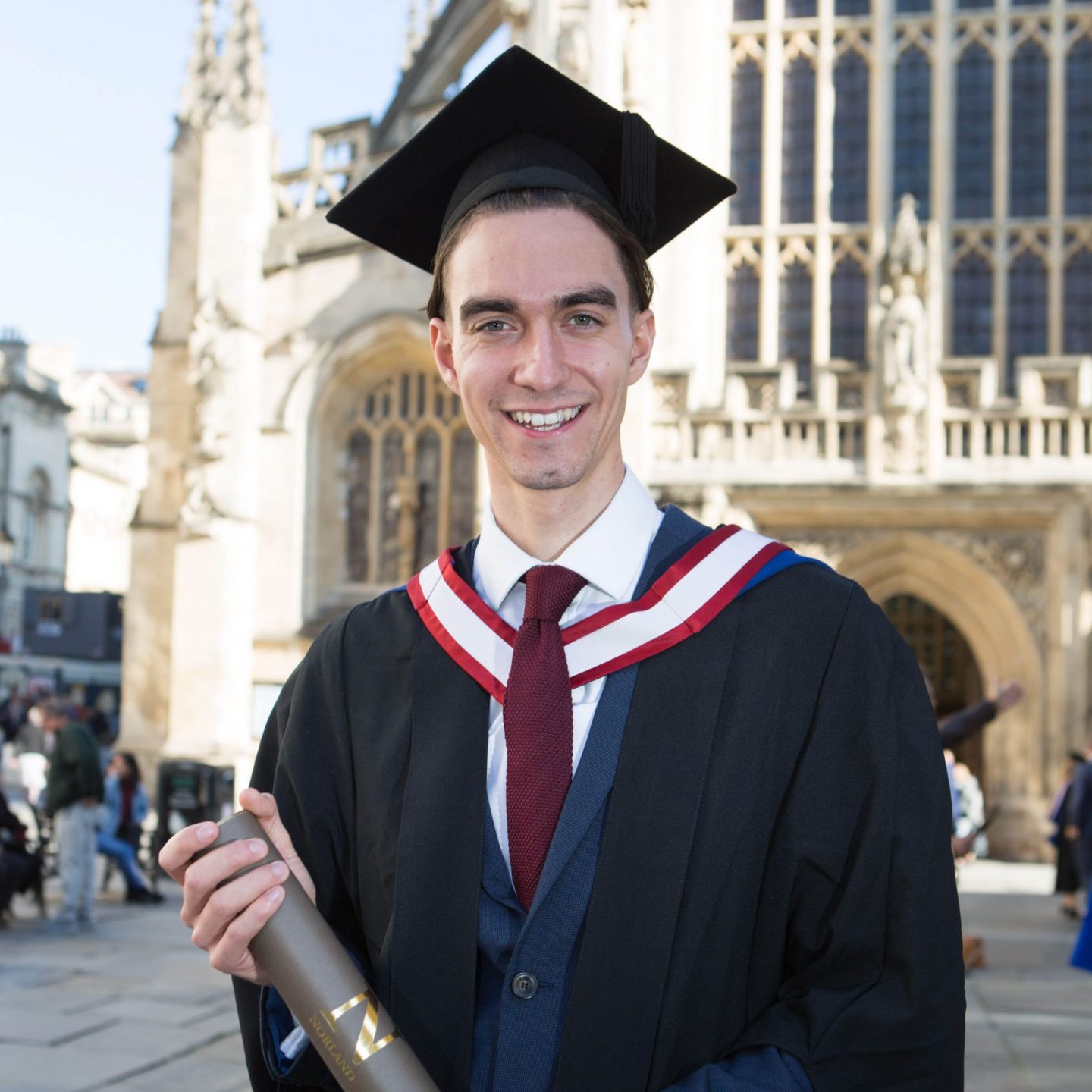 I have heard people make very unfortunate remarks about men working in childcare. Do you have concerns you may struggle to find work?
Harry: I wouldn't say that I worry about finding work because I'm a male nanny, but I think for all nannies regardless of gender there are always others looking for work, so you're often against multiple nannies for the position. It's more about being the right fit for the family than being a certain gender for the role.
Liam: I am not concerned about finding work. I know that I am perfectly capable of delivering the highest quality of early years learning and development. If a prospective family wishes to attain such skills and knowledge, then I provide an avenue to facilitate that. However, if they do not seek to utilise me, the family has a plethora of passionate, talented, inspirational and motivated female Norland Nannies who can offer those skills and knowledge.
Just to clarify, being a male nanny, do you study exactly the same curriculum as the female nannies (everything from taekwondo and skid pan training to arts and crafts activities using discarded lavatory rolls)?
Harry: Yes, we all study exactly the same topics and take part in a wide range of placements that cover a variety of areas. I actually spent a week on placement in the maternity ward of the local hospital during my second year of studies, a privilege only given to student nurses and Norland students – it was so interesting and such an exciting week.
Liam: Norland seek to encourage an inclusive and progressive community. There is no discernible difference between the male and female students at Norland College, aside from the uniform, which is not a bad thing as I really would not suit hat and gloves.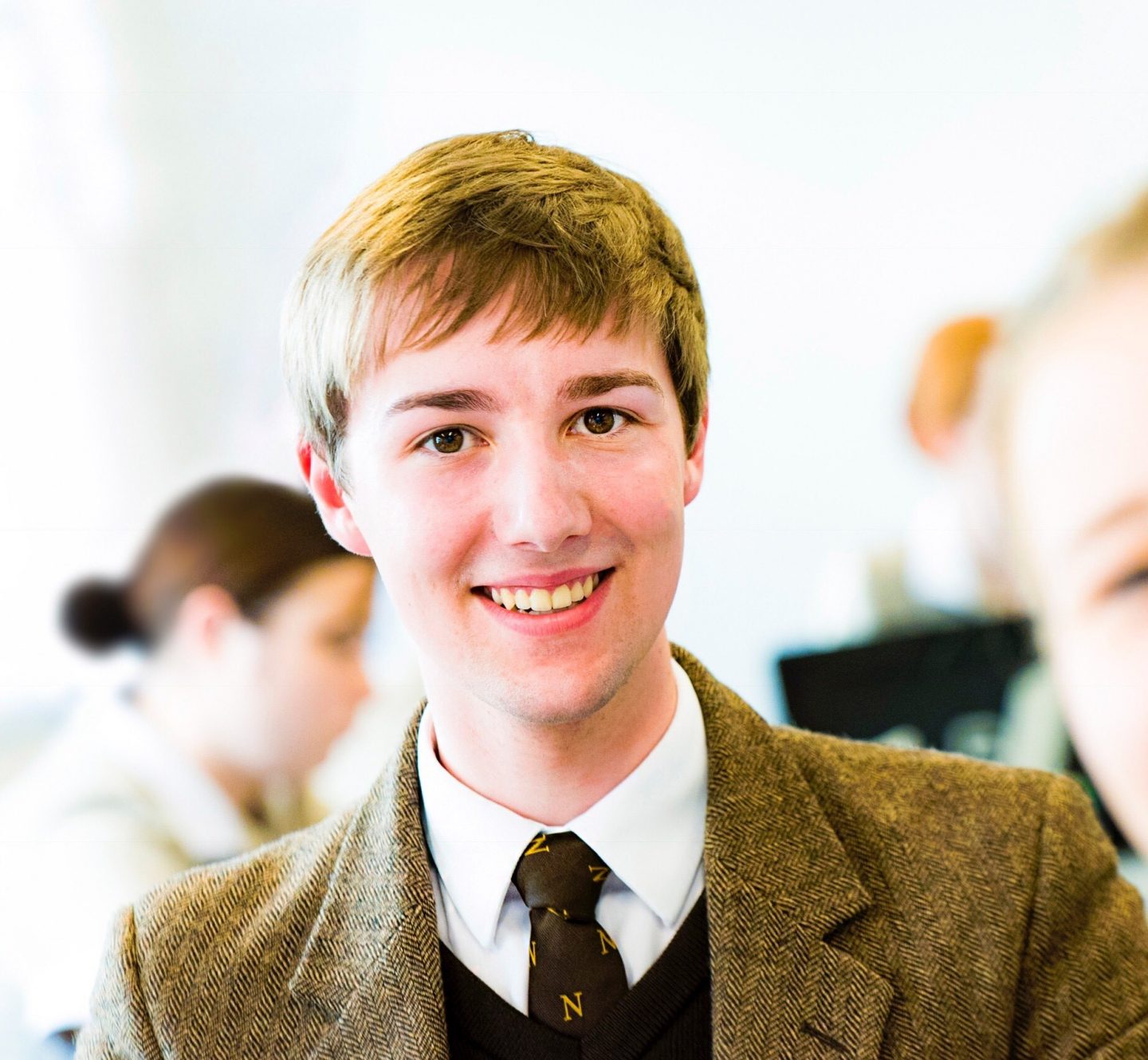 Following on from the above, can you explain how you become a Norland Graduate? is it UCAS application, three years of study, graduation etc? Does in involve ongoing moderation or exams? Is there a sandwich year etc.?
Harry: Yes, you apply through UCAS like most university courses and then take part in a multi-stage interview process at Norland, similar to several other childcare and teaching courses. If successful at interview, it's then a three-year coursework-based degree, which runs alongside the Norland Diploma.
During the course there are a range of placements that students must successfully complete in order to achieve their Norland Diploma, these could be anything including families, schools, nurseries and hospital placements. At the end of the three years you then receive your degree from Norland before completing a final fourth year, known as a Newly Qualified Nanny (NQN) year. During this year we work for a family and must document our progress to send back to Norland, on successful completion of this year you then get the Norland Diploma and can then be employed as a Norland Nanny.
Liam: There is a UCAS application for Norland and the standard procedure applies, attaining the requirements and passing a mathematics and English test, including an individual interview and a group presentation. Following on from that if you are accepted, then a three-year degree awaits with an exceptional lecturing team and an incredibly supportive atmosphere within the College itself.
Alongside the degree is the Norland Diploma; the part of Norland that really distinguishes Norland from any other Higher Education provider as it seeks to train all students to focus on the attention to detail that is required as prestigious, professional nannies. The training aims to ensure that all families and clients are the recipients of the absolute highest possible quality childcare. All bases are covered from cooking healthy and nutritious meals for children with various dietary requirements, to learning to sew and maintain children's clothing. Additionally, there are a variety of other aspects that are covered from skid pan driving to self-defence to name but a few.
Mary Poppins V Mary Poppins Returns: Which is better?
Harry: Mary Poppins Returns without a doubt, it actually made me cry.
Liam: Well I have not seen the original Mary Poppins so I would have to say Mary Poppins Returns, as the scene where they slide into the bath does seem rather fun.
Finally, what makes a Norland Graduate unique in your experience?
Harry: I think the thing that makes us unique is that everyone who graduates from Norland has done so because they really want to pursue that career, and the level of training we receive really helps to set us apart from other nannies. Where else can you say you learnt to defend the children in your care whilst also taking part in cyber security and studying laundry and cooking in the same week?
Liam: The fact that each Norland Graduate is upholding not only the reputation of Norland College but also of all the other Norland Nannies that are currently out in the big wide world working. I believe it to be a true honour to be able to say that I have trained at Norland College, which may not mean much to people outside the sector, but to those of us who have gone through the training, it means the world.
Thanks to Norland College for its assistance with producing this article. More information about Norland College can be found online via its website.