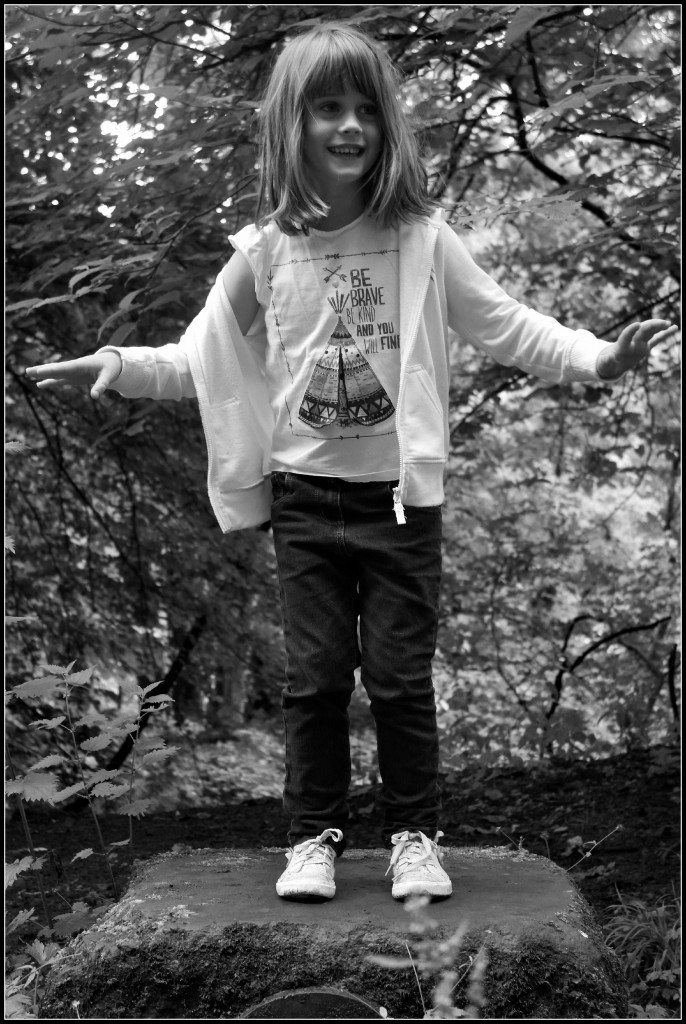 This is a picture of Child No.1 taking a moment to mess around during a walk in some woods. It was shot a short while ago on one of our regular jaunts to Scotland.
I didn't think it was all that good until I flipped the image to black and white. I think it works much better with less colour and I also like the expression on Helen's face. She was clearly having fun (although I seem to remember the stone she was stood on was wet and slippery and I was trying to coax her down in case she fell!).
As for the photograph's technical details, they were as follows; aperture was set at f5, exposure time 1/80 of a second, ISO 400 and focal length 45mm. As I say, it was taken in colour but I changed it to black and white.
I've linked this image to one of my favourite linkies; the #MySundayPhoto linky hosted by the OneDad3Girls blog. Click on the badge below to see an amazing range of images taken by other bloggers.
Interested in this blog post? Well have a read of these...