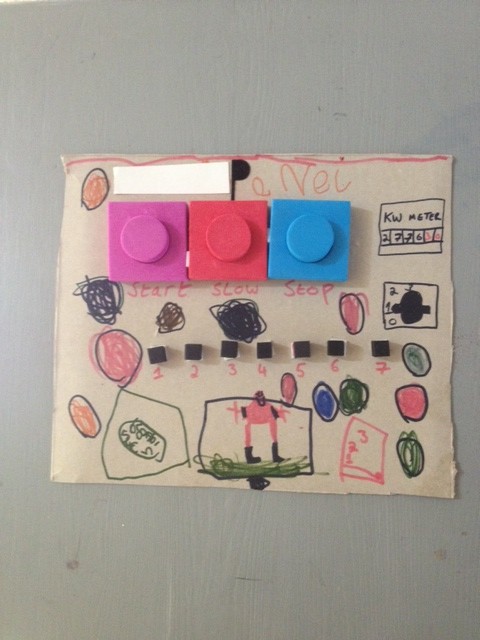 Pictured above is a 'superhero control panel'. My daughter, Helen, came up with this mini creations idea the other day. I've no idea where she got the concept from, but she was incredibly enthusiastic about building it!
As you can see, it has three large buttons and a collection of smaller switches. These buttons controlled various superheros and made sure they could deal with baddies.
It also has a number of dials and flashing lights (daddy helped and wrote some of the numbers, but not all of them). The person at the bottom is a baddie but don't worry, the superheros are keeping him in check.
I feel particularly proud of Helen for coming up with this mini creation. I think it shows she has a very creative and active mind. Maybe she'll grow up to be a superhero herself?
Interested in this blog post? Well have a read of these...