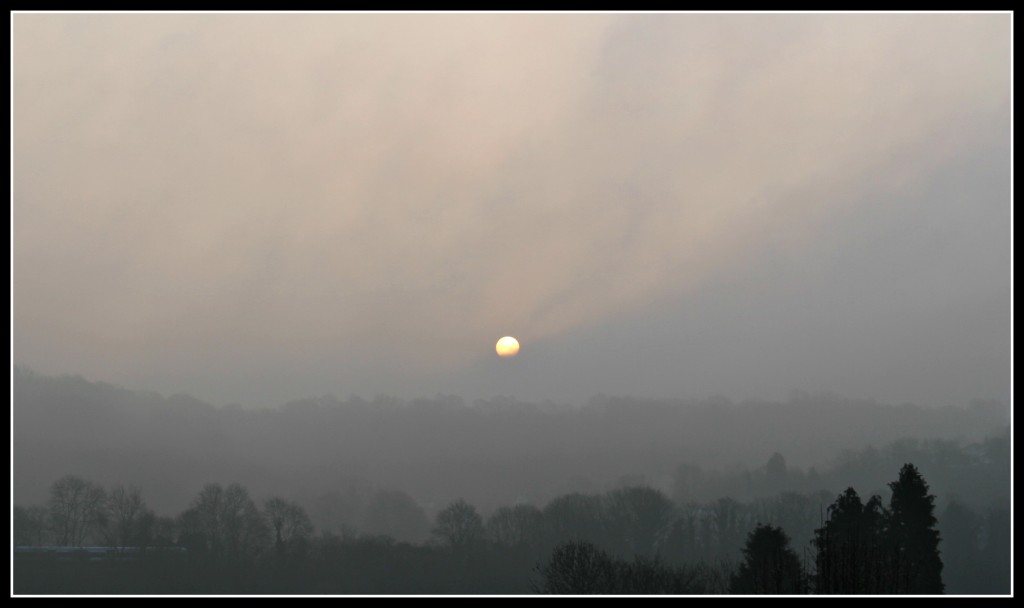 One morning earlier this week I noticed the sun has risen over some nearby hills. It was incredibly misty. This gave the sun a slightly eerie feel while also enhancing the natural beauty of the surrounding area.
I took a couple of shots on my camera and checked them on the LCD screen but wasn't overly impressed. I took another shot with my phone and posted it on Instagram. Instagram when wild for the image. As the rest of the world was quite taken by the shot, I gave it a quick crop and a tiny edit and added it to the #MySundayPhoto linky (click on the badge below for to see some awesome photography).
Are you holding tight? Are you ready for the technical details? Well here you go; ISO was 100, exposure time 1/200 of a second, focal length 55mm and aperture f7.1.
Do you like the image? Do you find it a bit eerie? Perhaps you see the natural beauty? Please leave a comment below, I'd love to know your thoughts.
Interested in this blog post? Well have a read of these...