When you're out with your camera and something as colourful as this butterfly comes into view, it would be criminal not to take the picture. This image was taken on my recent trip to Mayfield Lavender Farm and I did much more than take one image. I followed this butterfly around for ages taking snaps as it flew from plant to plant because I was so mesmerised by its colourful wings.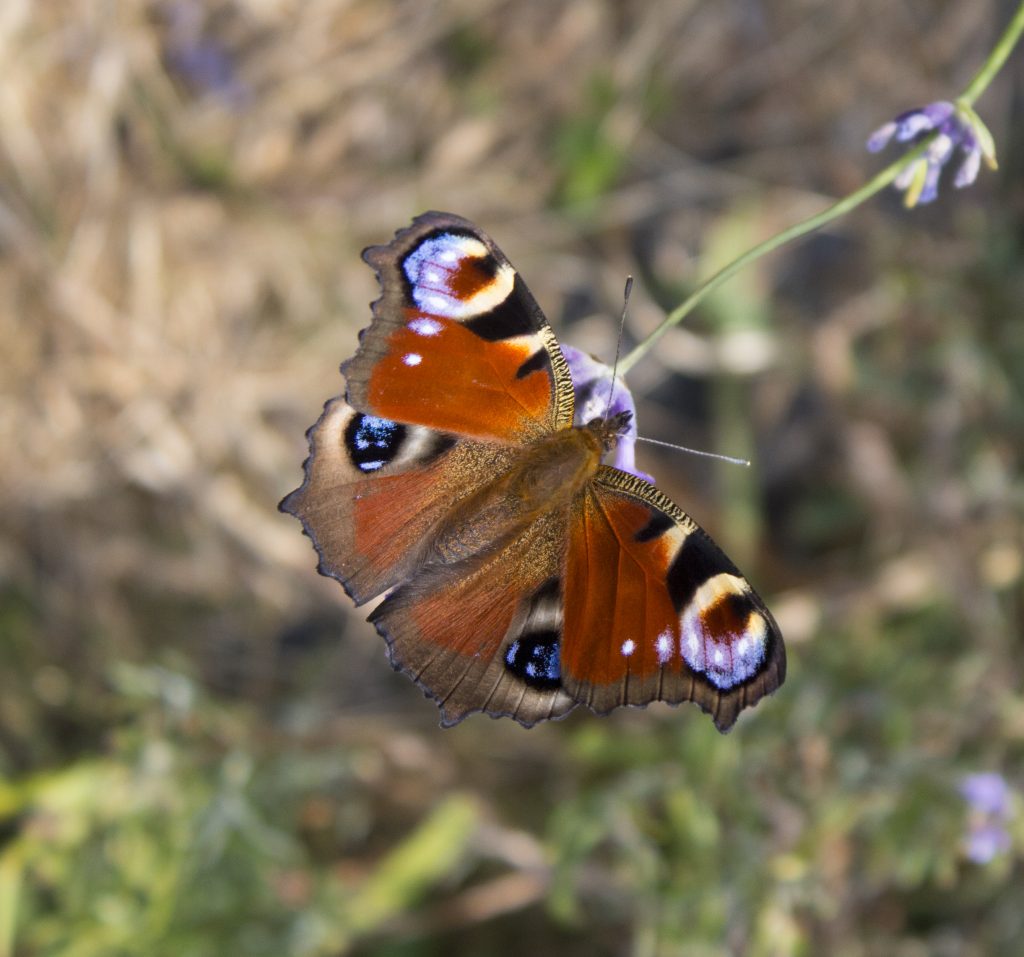 I've had a quick look online to try and identify this butterfly. I could be mistaken, but I think it is a peacock butterfly. Assuming that's correct, I can see why it gets its name.
The picture doesn't quite have the detail I would have liked. Nonetheless, I was very happy to get a shot with its wings wide open as it's quite difficult to capture such an image. Looking back on the photography section of my blog, it's also a very welcome addition to my growing collection of nature-focused images.
If you like this image, I suggest you click on the badge below. This will take you to a wonderful linky hosted by a blog called Photalife.com. The linky showcases photography taken by a variety bloggers so you should find something you like.
Can I also ask if you know anything about butterflies? If so, do you think this is a peacock butterfly? Have you attempted to photograph butterflies? If so, how easy did you find it because I think they can be very difficult subjects.
Interested in this blog post? Well have a read of these...