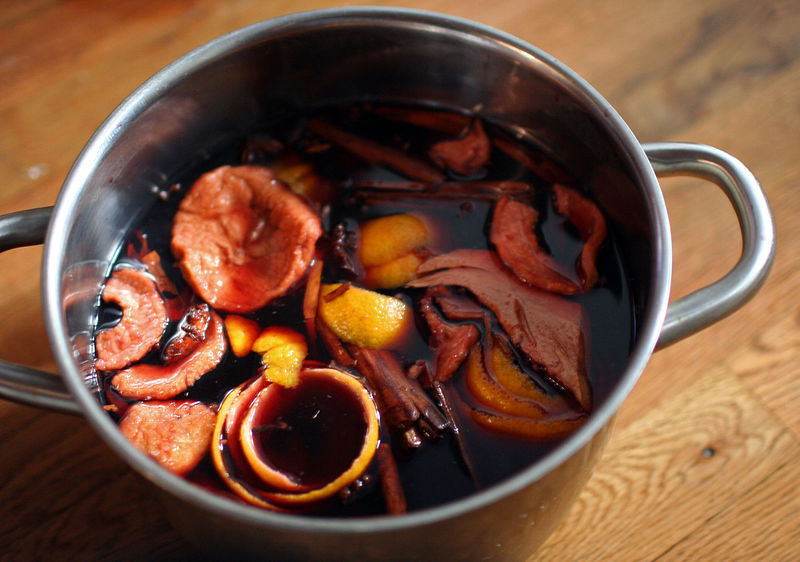 I love Christmas and new year, I always have. Now I have children of my own it's an even more magical as they both love the celebrations.
Even so, there is one holiday season tradition, if tradition is the correct word to use, that I avoid like the plague. That, my friends, would happen to be mulled wine. I have never understood this beverage's appeal and I never will.
It's a complete waste of wine. I struggle to see how any wine can be so bad that you;
a) Have to serve it hot and
b) Chuck a load of spices in it.
I mean seriously, there's a very good reason why you don't find Merlot tandoori or Pinot Noir masala on the menu of Indian restaurants. It's because spice and wine do not mix.
As far as I am concerned, mulling wine makes a mediocre or bad wine utterly vile. I mean really, there should be a law against it. Mulled wine hasn't passed my lips for years and I could happily live without drinking it ever again.
When bad wine comes into this house, it is used for gravy. When I say bad wine, I am, of course, generally referring to Australian wine. The other alternative is Spanish table which, for some unknown reason, never, ever goes off. In fact we've accidentally left opened bottles of Spanish table wine lurking around in the kitchen cupboard for months and found it perfectly serviceable for gravy.
I think I have made my thoughts about mulled wine perfectly clear. What do you think? Is it an acceptable beverage, or do you politely decline?
Pic credit: Mr Choppers. Image sourced from WikiMedia and reproduced under Creative Commons 3.0 agreement. For more information about Creative Commmons and for links to the various licences, please follow this link.
Interested in this blog post? Well have a read of these...