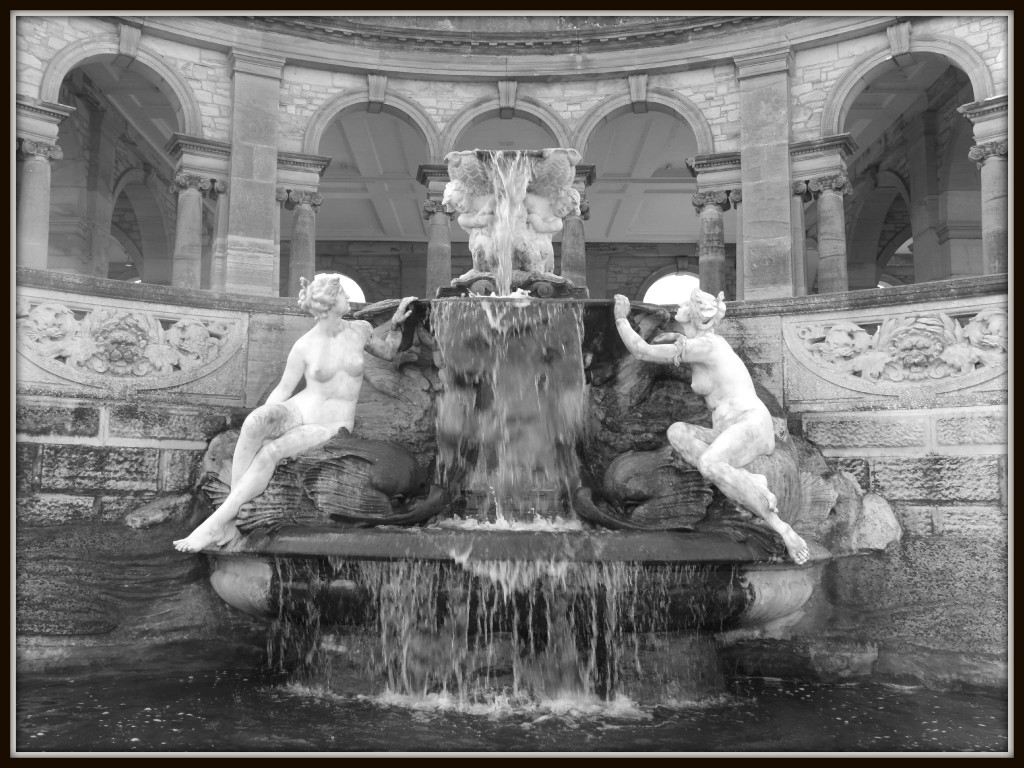 For the final My Sunday Photo of 2014, I have returned to Hever Castle in Kent. It's the third time I've featured an image taken at this amazing location. It is such a photogenic place I suspect it'll feature again in future!
Anyway, this shot is of a fountain in the Italian Garden. I had a funny feeling it would look good in black and white and I hope you'll agree it works well. There's something about the dark stonework and the contrasting colour of the two statues that makes the image work well with minimal colour.
Here's the detail for the photography geeks. It was taken with the aperture set at f5.6 and ISO at 800 (sorry, not sure about focal length; I lost the details when editing). It's also been cropped to remove a small piece of unslightly brickwork and I've tinkered with the exposure ever so slightly.
As per usual, I have linked this to the #MySundayPhoto linky hosted by the magnificent OneDad3Girls blog. I implore you to follow this link so you can see what images other bloggers have taken.
Interested in this blog post? Well have a read of these...