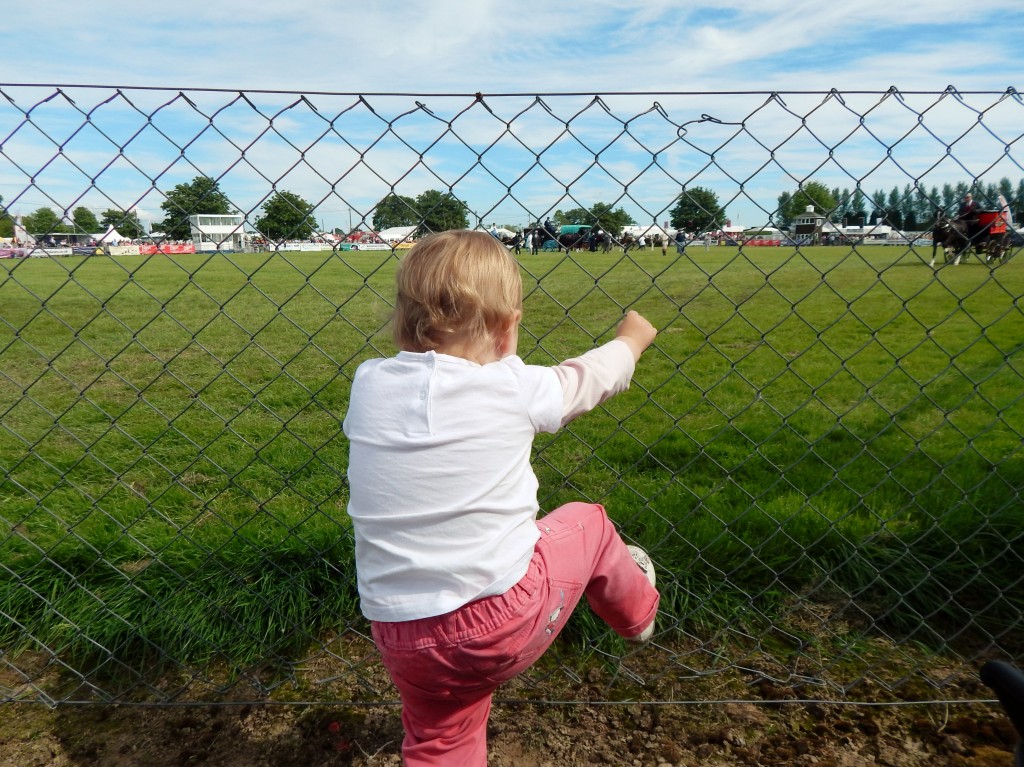 I love this image because it is so anarchic. It seems to show my 19 month old, Elizabeth, tearing down a fence and making a break for freedom.
In many respects the image is so typical of Elizabeth. She isn't the kind of child who would tolerate being penned in anywhere. The little monkey is happiest running around in a large field.
To give you the background, this image was taken at the South of England Show in Sussex yesterday afternoon. The pic shows Elizabeth trying to climb up the fence during a display of horse drawn vans.
For those of you into pub quiz trivia, a van is a horse drawn cart, although they're often referred to as drays. As I was told yesterday, this term is apparently innacurate.
This wasn't the image I was intending to take. I was actually trying to get a picture of Elizabeth watching a van as it was ridden past us. If you look in the top right hand quarter of the picture you'll see one coming into view.
It was only afterwards when I reviewed all the pictures I'd taken that I realised how amusing the image looked. For the record, Elizabeth was swiftly removed from the fence before she could do any damage to herself or any of the other spectators.
I have linked this image up to the #MySundayPhoto linky on the OneDad3Girls blog. Please do have a look and check out some great photography from other bloggers.
Interested in this blog post? Well have a read of these...