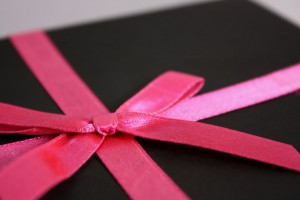 There's just over a week until Father's Day. For those of you struggling to buy gifts, I thought I would put together a guide based on some items I have recently reviewed. I hope you find it useful.
Most men shave and they all need to look after their skin shave. In the twenty first century, many of us moisturise. Why not consider getting something from the Bulldog Skincare range? The original shaving gel and anti-ageing moisturiser are particularly good and won't break the bank.
Although I haven't had a chance to write about it, Bulldog also produces a sensitive skin gift set. Instead of featuring the usual eight essential oils in most Bulldog products, this range only features two and it has a shaving gel, moisturiser and face wash. I have briefly tried out the range and been impressed. It's ideal for the gift market and at £12 is very affordable.
If, however, the dad in your household really deserves a treat, you could consider something from the Deborah Mitchell His Heaven range. These are high-end products so a little more pricey than Bulldog, but the aftershave balm is excellent. Coming in a little cheaper is the razor relief spray that revitalises the skin after shaving.
The techy dad might like a HooToo multi-usb port. In fact this isn't a present just for dad, it's a cost-effective gift the whole family would probably benefit as it creates additional space for mobile phones, data sticks, cameras or anything else that needs a USB connection to be plugged into your PC.
The active dad might appreciate an adult Micro Scooter. They are great fun and an excellent way to get exercise and play with the kids. Starting at £99, this possibly an extra special gift, but if you can stretch to it, he'd appreciate it.
You may, of course, want to make something instead of buying gifts. Personally speaking, I'm always happy no matter what the children give me. If, however, something has been made by the kids, it gets hidden away in a special box where it can be stored safely. However your family marks the day, I hope your celebrations are a success.
Photo credit: Anna Longova. Reproduced under Creative Commons agreement.
Interested in this blog post? Well have a read of these...