We've faced a small challenge over the past month or so with Izzy, our youngest daughter. She's a very good reader, but encouraging her to read school books has been a challenge. This experience inspired me to find someone who goes out of their way to encourage children to read. I was so pleased with who agreed to speak to me: None other than children's author Tom Palmer who is also a National Literacy Trust ambassador and who has just received the Ruth Rendell Award.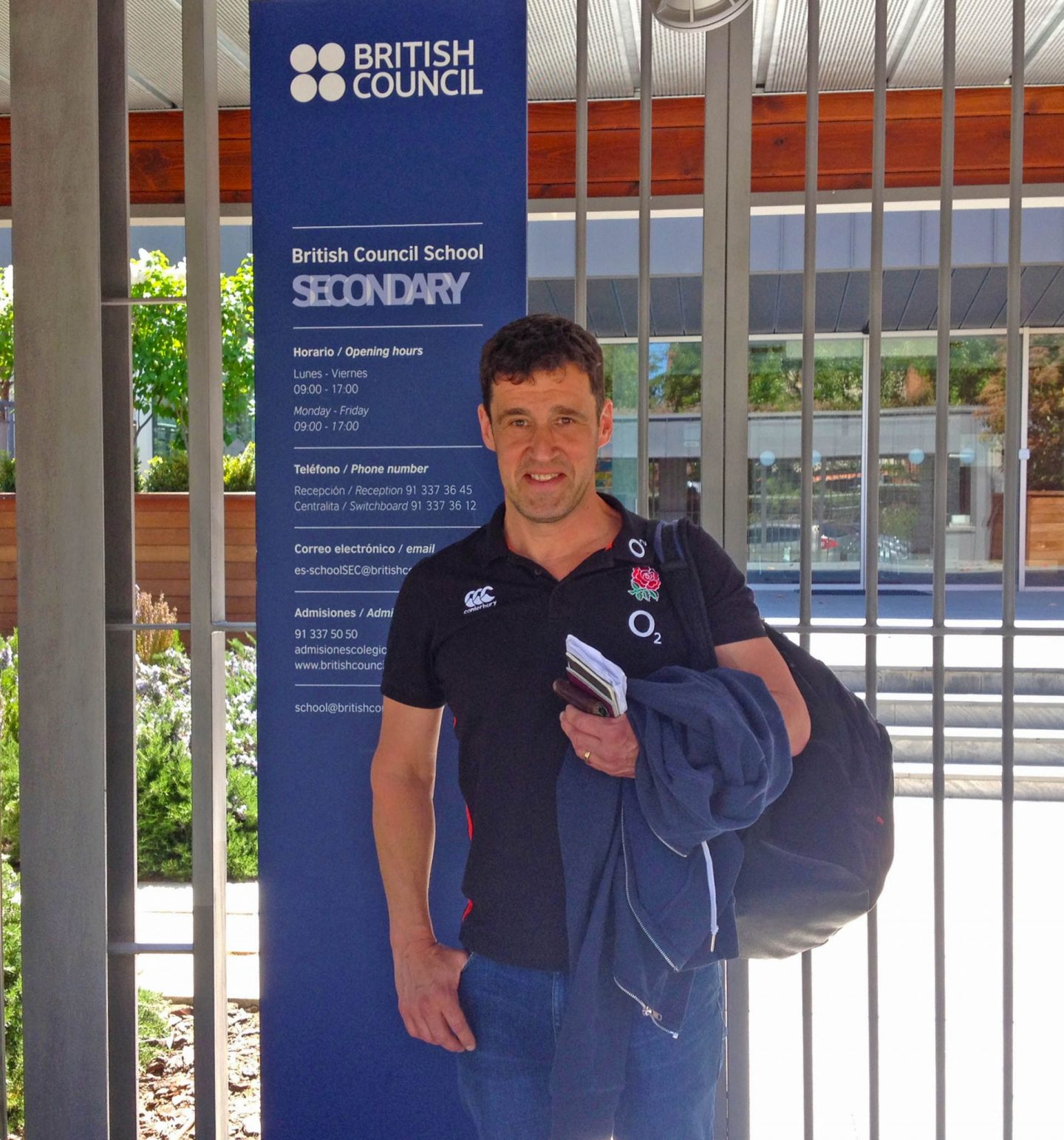 Tom is a dad of one and goes out of his way to visit schools and engage with children to get them reading. He has a huge catalogue of published work. Much of it is focused on sport, such as Football Academy, which is about a talented football player who repeatedly gets trials at clubs, only to be told he's too small to play the game.
Other titles are focused on history. D-Day, for instance, is about a child's quest to discover the story of a paratrooper who took part in the D-Day landings and who took his dog with him. He's also produced numerous books for the Big Cat range which are aimed at building up the skills and confidence of children who struggle to read.
With this background, it's easy to see why Tom received the Ruth Rendell Award. I must also stress this is breaking news as it was only announced yesterday (4 December, 2019).
I'll let Tom introduce himself and talk about his work in just a moment. Before I do, here's what we've done to solve Izzy's issue with reading.
It's a very simple solution. I take her to the library after school. She'll select books herself and spend ages reading them at the library. She simply doesn't want to hear that she's doing homework! On that note, here's what Tom had to say to me.

Firstly, congratulations on winning the Ruth Rendell Award. Can you explain a bit about the award and how you won it?
Thank you very much. I am so happy about it. The Ruth Rendell Award honours the author or writer who has had the most significant influence on literacy in the UK in the past year. It was launched in 2016 by the National Literacy Trust (you'll find the NLT's website here) and the Authors' Licensing and Collecting Society (ALCS) in honour of the author Ruth Rendell, who tirelessly championed literacy throughout her lifetime and supported the National Literacy Trust since its foundation in 1993. I was kindly nominated by several librarians and teachers I've worked with this year, which is so kind of them!
For readers who aren't familiar with your work, can you explain about the books you write and your work with the National Literacy Trust?
I write books for children aged 7 to 13 which often feature the themes of sport, history and war time.
Many of my books are published by Barrington Stoke whose books are created to make sure they are accessible for all children, including reluctant readers, dyslexic readers and those with visual stress.
I have been working with the National Literacy Trust for 15 years on their projects that link sport and reading for pleasure like the Rugby Reading Champions, with partners like the FA, the RFU and others. If you want to have a browse and find out more, my website is tomplamer.co.uk.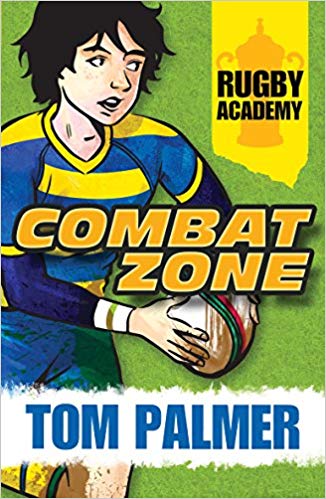 You've been involved in a few interesting projects to encourage children to read. A highlight must be writing a story during the 2019 FIFA Women's World Cup. Can you tell us a bit about that particular venture?
Yes, I often write live stories during major sporting events. And I really loved creating Rocky's story for the National Literacy Trust. Live stories work really well for online content and they're often read in schools.
I'll write them the day before publication so that they are as up to date as possible and reference what has been happening in the tournaments it gives it a real sense of immediacy which I think children enjoy. I love to include cliff hangers and give children a chance to vote on what happens next. It's a great way of making reading feel really exciting as if the stories are being written in the moment by someone watching the event alongside them. In my experience of speaking to children, many of them have a perception that most authors are dead!
On the subject of encouraging youngsters to read, why do you feel it's so important?
The main reason is that it makes you happy. Of course it helps you in your subjects at school, but for me, reading made me happy because it allowed me to think about the world through someone else's eyes and experience different points of view. It opened the world up to me in a way that made me want to try new things and go to new places.
If parents have a child who is a reluctant reader, how would you recommend they encourage the child to read?
Find the kind of story that's right for them. It doesn't matter if it is a book, a website, a newspaper, a magazine, fiction or non-fiction. My mum used football to get me into reading which worked really well! I didn't see myself as a reader at first, but slowly, through reading about football, I began to think that maybe I was. It's not easy and it's not something that happens over night, but if parents can encourage their children to keep at it, and help them along the way, then it can have a really great impact.
Are there any common mistakes that parents make when trying to get their kids to read?
It's really just about piquing their interests and getting them excited about something that's right for them. There are a lot of people who can help you achieve that like, librarians, booksellers and teachers. There is a whole reading community that would be only too happy to help match a young reader with the right reading material for them.
What books did you read when you were young?
I struggled as a child to read entire books, but I did like football magazines like Match of the Day, Match, newspaper football reports and player biographies which were my way into reading. I read about what I loved, and that was really exciting for me!
Authors have often led fascinating lives before they got into writing. What was your background before you started writing?
I was actually a milkman once upon a time! However, when I injured my knee playing football, it made things much more difficult, so I started working in a bookshop and then a library. Being around the world of books and other people who are really excited by them, inspired me to take up writing. And here I am today!
In your opinion, are books battling with computers and devices for children's attention?
Children have so many things to entertain them these days and I think children feel a lot of pressure at school and are often taking part in several after-school clubs. While this is all fantastic, it can make it hard to get children excited about books and factor in time to read. But I know it is worth it. There's also a lot of reading to be found online, or through technology, especially around sports if that's what they're interested in! There's a calm, a creativity and a thoughtfulness that comes from nowhere else other than from reading.
Your latest title is Armistice Runner. Can you tell us a bit about the book?
It's about a girl who likes fell and cross country running. She finds out that her great great grandad was a famous fell runner and a trench runner in the First World War. She is inspired by his story of the war and that helps her focus on her sport. It's also touches on how her gran is struggling with dementia.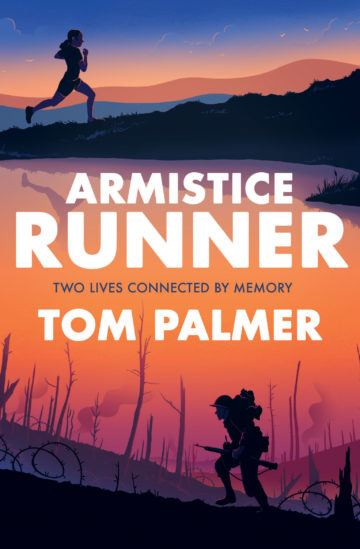 You're well known for going into schools to encourage children to start reading. Do you find it inspiring meeting your book's readers?
Absolutely! By spending a lot of time around children, it helps me to write for them. I get direct feedback from them and I can tap into what children are really into year on year. I always ask groups of children what they like to read and their opinions and choices really stay with me when I am writing.
You say in your biography that dad characters are quite important in your books. Why is that?
Dads are a massive part of my stories. I had three dads by the time I was 6 and each – in their own ways – affected how I have tried to be as a dad. But they've also influenced the dads in my books.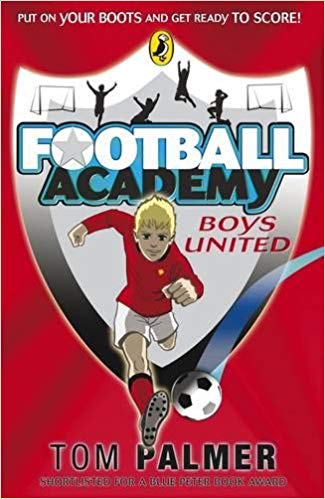 You're a dad to a daughter. Does your own child inspire your writing?
Yes of course, she has often read things I'm writing and told me what she likes and what she thinks isn't so good and that has helped me enormously.
You also like to have strong female characters in your books. Which of your girls characters is your favourite?
I'd say Lily in Armistice Runner because she has an immense inner strength. There's also Rocky from Roy of the Rovers for the same reason. I love them both.
You're very active on social media. Whereabouts can people find you online?
@tompalmerauthor on Twitter and Facebook. There is also my website and there are loads of free resources for schools, libraries and families on there.
Interested in this blog post? Well have a read of these...