We have friends who used to have a large climbing frame in their garden. It featured swings, slides, a ladder and a little hut at the top for hiding from grown-ups. My kids loved it and whenever we visited they were all over it.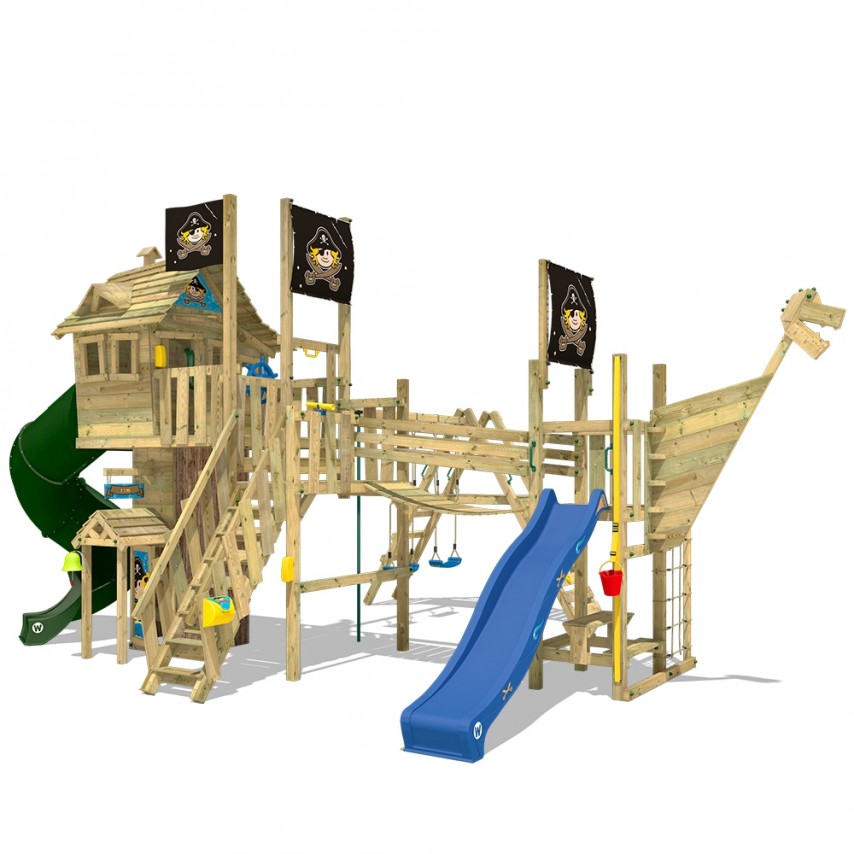 When we went on a family holiday to Oban in Scotland a few years ago, there was a large climbing frame in the grounds of the guest house we were staying. Helen, Abi and I whiled away hours with me pretending to be a sea monster, with them hiding from me aboard the safety of their ship, which was the climbing frame.
I can also think of a historical visitor attraction near where we live that has a ginormous outside climbing frame. It's split across three levels with slides, stair, tunnels and turrets. When we visit I try and let the children run riot while I have a sit down but they won't let me rest, oh no. I'm very quickly asked to join-in and I have to admit, I quite like playing with them!
There's a recurring theme here. My kids really enjoy playing outside on climbing frames. The bigger and more elaborate the better.
It's not just the physical aspects of play or the being outside and getting fresh air. A good climbing frame, like the one Helen, Izzy (…and I!) played on in Oban, will fire the imagination. They weren't girls playing with their dad, they were sailors escaping a sea monster.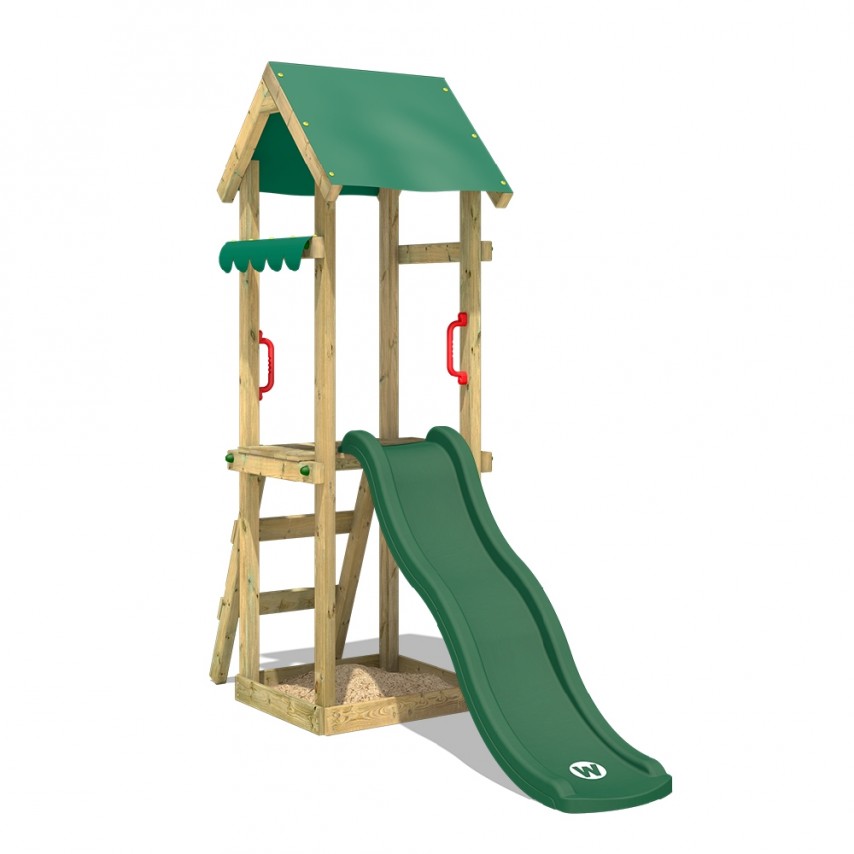 So where can you get a good climbing frame? Wickey is a manufacturer and seller of garden climbing frames made from pine that comes from managed forests. I'd recommend taking a look at its products now because this week the company is having a 'Cyber Week' so you can get savings of up to 40% off the usual price.
The products have a few different themes. There's a jungle adventure theme, princesses and pirates (with boys and girls encouraged to play with all of them).
Prices start at just under £200 for the Wickey Spot Climbing Frame, which is well suited for a small garden and features a small climbing and slide. At the other end of the scale, you can buy a Wickey Neverland Gold Edition Turbo slide which is shaped like a pirate ship and features stairs, swings a ladder and scramble net (among other things!). Whatever you choose, free delivery is available if you spend over £50.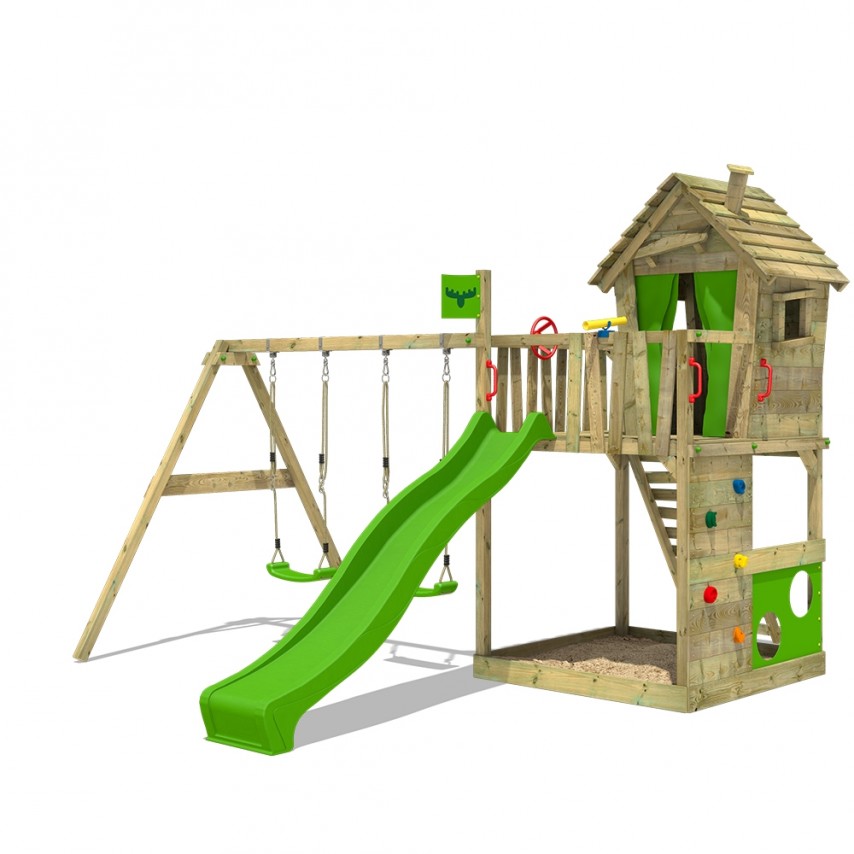 The Fatmoose brand is a part of the Wickey group and it produces many different wooden climbing frames. Its products are very similar, but they aren't themed like the Wickey range (so there are no pirate ships or palaces).
Both ranges are well-worth looking into. I would personally say it's just the right time of year to consider making such a purchase. You can grab a bargain and you can also get your climbing frame set up now in readiness for the summer months.
Interested in this blog post? Well have a read of these...