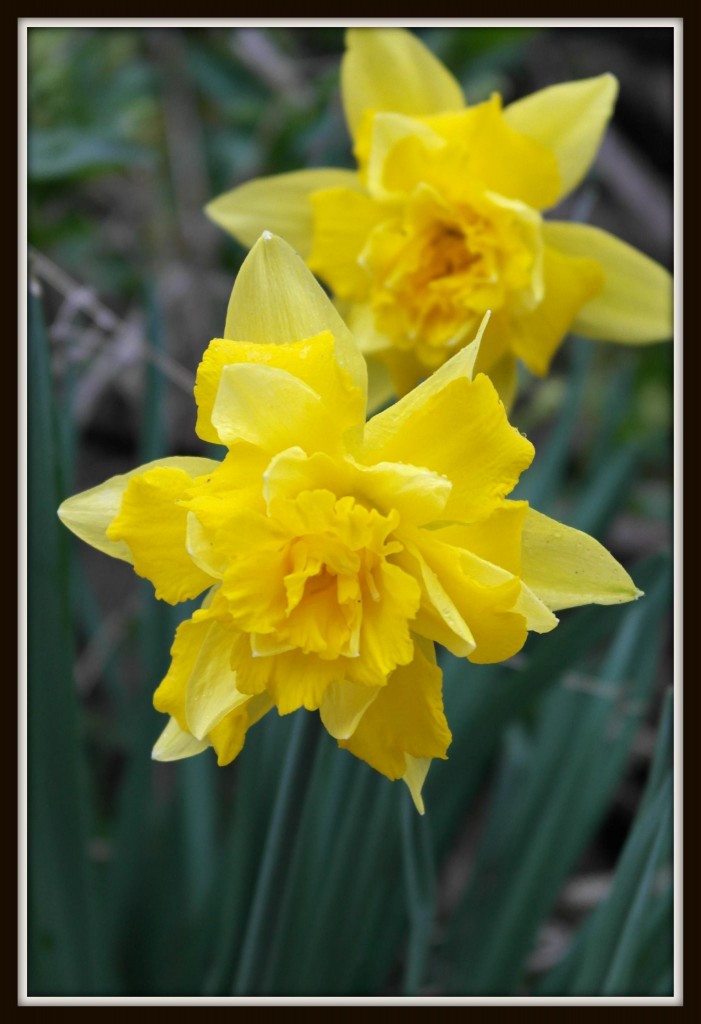 Over recent weeks I've seen loads of people participating in #MySundayPhoto and publishing awesome images of flowers. I felt I just had to give it a go myself with this daffodil picture.
I spotted these particular specimens as I was driving down a country lane in the Cotswolds during the Easter break. Look closely at the plant in the foreground; have you ever seen a daffodil quite like this?
I may be mistaken, but it struck me that there were a very large number of leaves. I'm no expert so I imagine it's a special variety of daffodil. Perhaps a green fingered reader knows more and can comment below? I'd hate to think I'd unwittingly photographed a triffid and negelcted to tell the appropriate authorities.
More to the point, with the arrival of the warmer weather, spring does seem to have arrived at last. I've turned the soil in the vegetable patch so we're ready for this year's growing season. We're all set and the kids and I will be planting seeds in the next few days. Wish us luck!
Interested in this blog post? Well have a read of these...