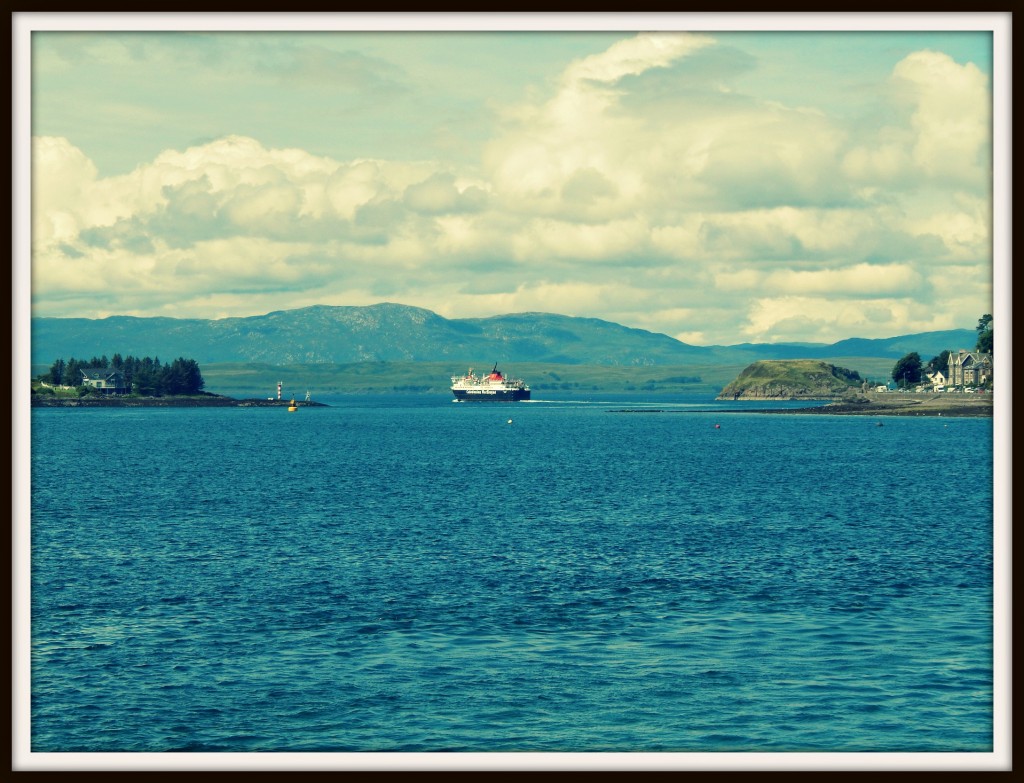 This is an image I've had hanging round for a short while that I've only just got around to editing. It was taken a few weeks ago on a family trip to Oban when we were up in Scotland.
The weather on this particular day was glorious. I watched as the ferry in the picture slowly made its way out to sea. When it was bang in the centre of the frame, I hit the shutter release. I thought it was framed perfectly by the sea, sky and land.
Followers of my Instagram feed might have noticed me post a similar picture on the day itself. It's not the same image, the one I placed on Instagram was a quick snap taken on my iPhone while I took this with my camera.
Even if I do say so myself, the original of this picture is a great shot. It was taken in easy auto mode with little effort. Despite that, I couldn't help making a few edits with PicMonkey. I've used the cross process filter. I've also sharpened the image slightly and increased the clarity a tiny bit.
I hope you like the picture. I also hope it does Oban justice. It's a beautiful spot and I hope to return many more times in future.
Interested in this blog post? Well have a read of these...