There's something about North American street scenes that I find incredibly photogenic. This particular image was taken on my recent trip to Ottawa. With the grid formation of the streets and traffic lights running into the distance, it looks typically North American. With the snow and ice on the ground plus the bi-lingual signage, however, I think this scene is unmistakably Canadian!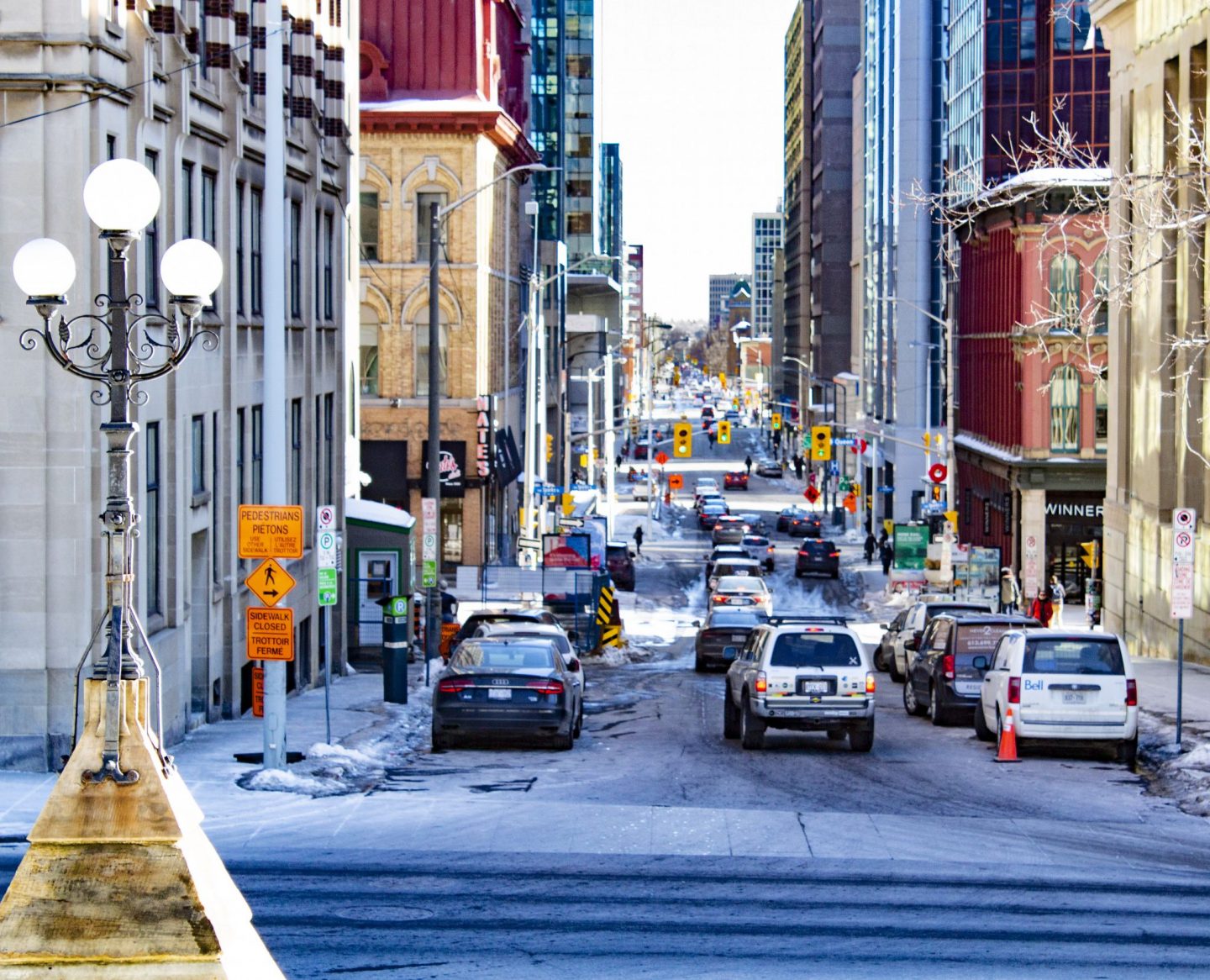 I took the image when I went for an early-morning stroll through the city. Although you wouldn't know it, it's been taken at quite a significant spot. It was taken on Wellington Street and directly behind me was Parliament Hill where the Canadian House of Commons building is situated.
I was in Ottawa for three days to attend the #SideBySide2019 Involved Fatherhood Conference where I was taking part in a Panel session looking at what fatherhood might look like in 2030. You can read all about the conference in this blog post.
Whenever I had a spare moment, however, I braved the cold and headed out with my camera to get some pictures. When I say cold, the temperatures on some mornings were around -18c and I don't think they got above -6c.
I apologise to any Canadians reading this, but I really struggled getting good photographs of Canada's capital city. I didn't find it hugely photogenic and added to that, the sunlight was very harsh. In addition to this, there was about a metre of snow on the ground, so that harsh light was reflected back into the atmosphere presenting even more challenges!
This was one of the better shots. I have edited it to bring out the colours and enhance its Canadian attributes.
I'm still playing with many of the other pictures I took. I think they may work better in black and white. Watch this space, I shall probably post a few more once they've been edited.
What's your experience of taking photographs in snowy, harshly lit conditions? What tips do you have because this was a new experience for me. Also, do you like North American street scenes? Do you think they look photogenic? Please do leave a comment with your thoughts.
Interested in this blog post? Well have a read of these...