It's rare for me to claim I have anything in common with Prince William, but for once I can. The future monarch has admitted to watching YouTube tutorials to learn how to style Prince Charlotte's hair. Having realised this is an area of fatherhood where I have been letting my daughters down, I have started doing the same.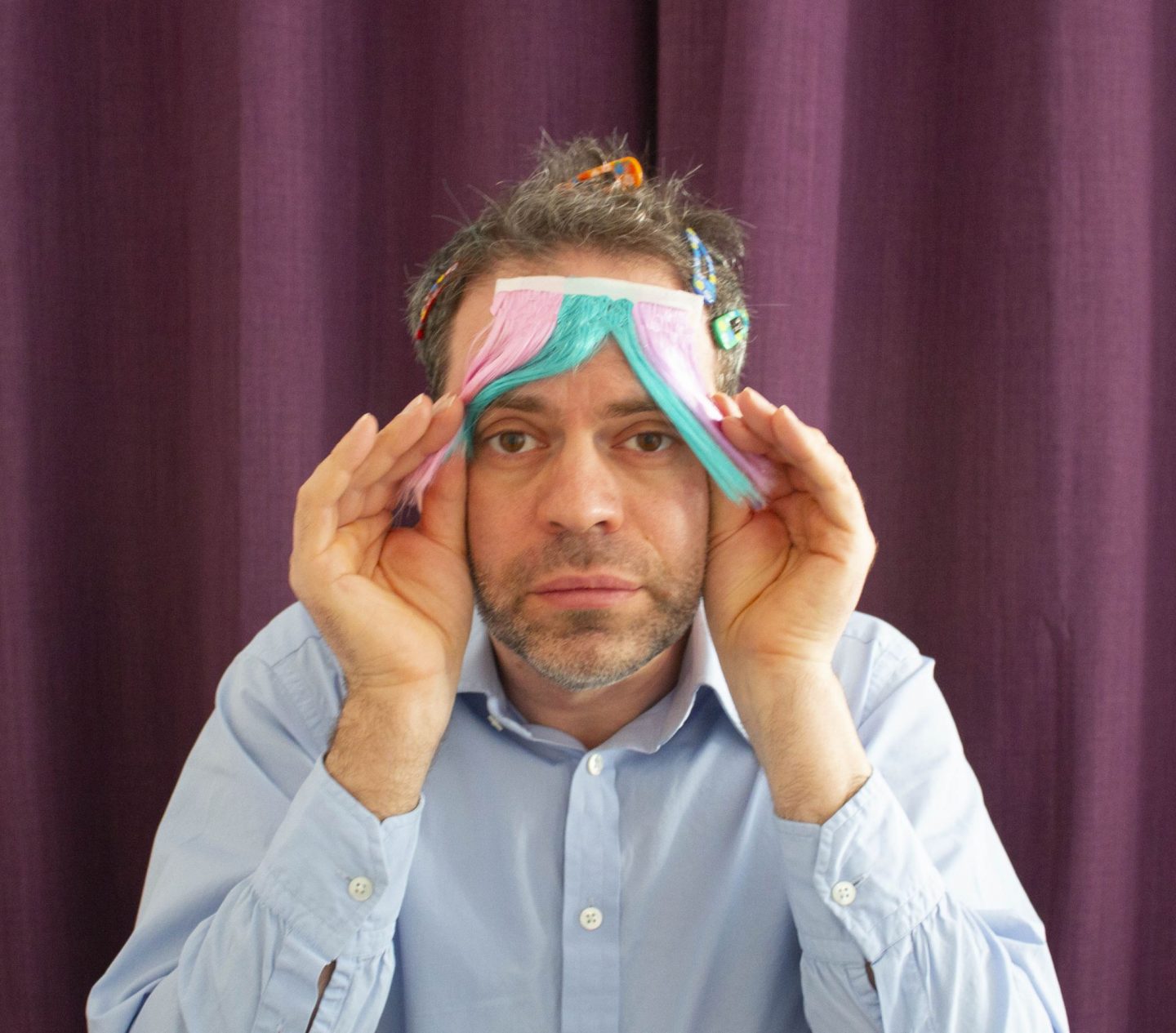 Those may sound like quite strong words, but it is true. I genuinely feel like I should be much better at styling my kids' hair.
To explain my lack of knowledge, we have to take a trip back in time to my childhood. I grew up with two brothers and a stepfather. The only woman in the house was my mother and so I had no female peers to learn about feminine things such as hair care or hair styling (I do have an older sister, but we grew up in separate households. Well, separate countries as it happens but it's a long story and we won't be going there today).
Race forward a couple of decades and I had my own kids. Fatherhood has been a wonderful experience but as Helen and Izzy have developed and got older, I have noticed that I have a massive skills gap: The ability to style their hair.
Girls' hairstyles generally involve having longer hair than boys. Growing up with brothers, this was all new to me.
It's not that I am devoid of all hair care skills, far from it in fact. When it comes to hair care, I've learned a lot. learned about the importance of conditioner and I can spot a duff hairbrush from miles away. Split ends? Yup, I know the impact they can have on hair and I have a favourite hair salon where I take the kids to get their hair done.
It was when Helen started school I started taking hair styling more seriously. She had quite long and wild hair at the time. Every morning I would spend ages putting clips and slides in Helen's hair to keep it neat, tidy and out of her eyes. Her hair was held in place with a complicated array of steel and it sort-of resembled San Francisco's Golden Gate Bridge.
Of course, she arrived at school with hair pinned neatly in place. When she came out of school just after 3pm, she resembled Helena Bonham-Carter on a bad day. I quickly learned it wasn't worth the effort and her hair was given a through trim.
I sort of gave up after that. I very rarely do anything more complicated than giving my kids ponytails. This is fine, it's a quick, school-day hairstyle and it suits them. Nonetheless, I've long felt I could be doing better.
I have made efforts. I bought contraptions that, in theory, would have enabled me to give the kids complex pony tails that were partly plaited. I bought a mannequin head so that I and the kids could practice on. We had the best intentions, but it never got used.
I know the basics of using hair curling tongs, something that proved very useful on World Book Day when Izzy said she wanted to dress as Hermione Granger and needed her straight hair transforming. I have done plaits, but they weren't very good. Just like Prince William, I had previously studied YouTube tutorials and replicated them with varying degrees of success. Ultimately, however, I gave up and that was my failing.
I recently got a wake-up call. Both Helen and Izzy went to a childminder after school. Helen returned home with two gorgeous French braids that the childminder had put in her hair. I knew I had been seriously outdone.
That was it, time for me to actually get on top of this after all. I then read about Prince William and his efforts to do Prince Charlotte's hair. It was quite refreshing to read about another dad struggling with his kids' hair. I was not alone. Better still, I had regal company.
For dads with daughters, I think this is a major issue. It's something you can only learn about through trial and error. It's easy to give up and stick with the tried and trusted pony tail because if you do mess up your kids' hair, you could be sending them out into the world to be ridiculed.
I am not going to be the next Trevor Sorbie. Nonetheless, I think I owe it to my kids to deal with my lack of hair-styling skills once and for all. It's a gap in my fatherhood skill set and one I feel the need to address.
If you're a dad and reading this, do you recognise what I'm going through? Mums, is it any easier for you? Go on, let me know your thoughts below.
This blog post was added to the #ThatFridayLinky blgo link-up, hosted by the DIY Daddy Blog.
Interested in this blog post? Well have a read of these...