The following article is a guest post from Pentagon about the benefits of outdoor play.
Outdoor play is fundamental to early childhood learning. That's a fact. Science has proven that the outdoors stimulate emotional and social development, as well as keeping children healthy and engaged. But how exactly does outdoor play manage all this?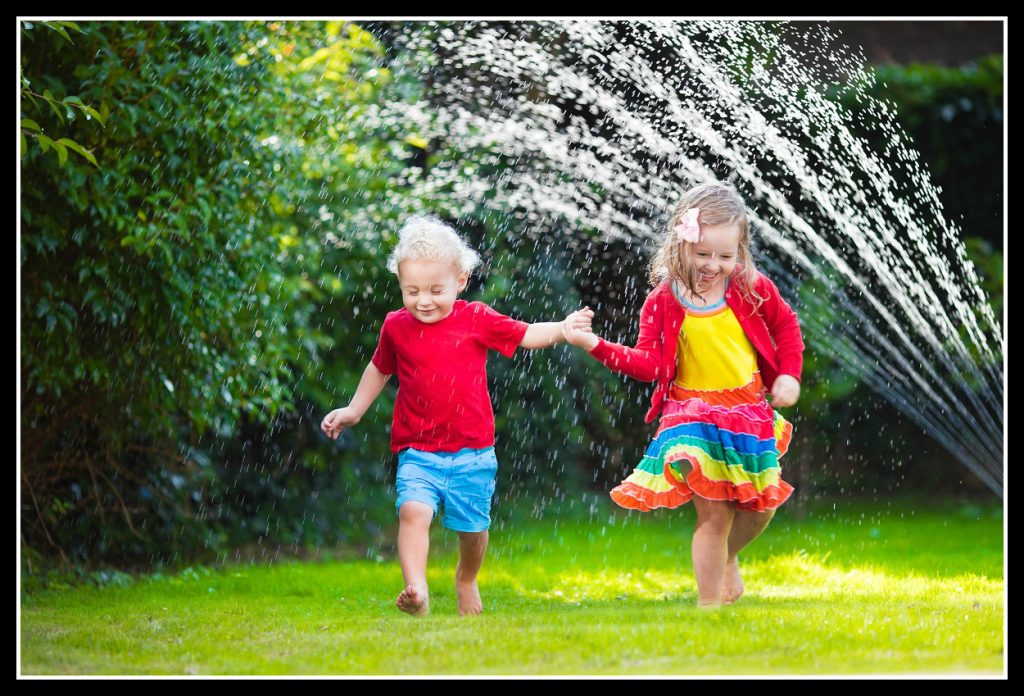 A child's brain is a highly complicated piece of machinery. It's constantly having to adapt to new environments and experiences. By doing this, it begins to build a clearer picture of the world. When children play, they are simply finding ways to explore and investigate the people and objects we take for granted. With the help of outdoor playground equipment, children use the natural world to become stronger
and more efficient human beings.
The Mental Benefits of Outdoor Play
A healthy brain is one that undergoes healthy development. For a child, this means learning and playing in a way that challenges their perception of the world. Outdoor play comes with many cognitive advantages, all of which help children grow into sociable, inquisitive and creative individuals. Here's a quick overview of some of the main benefits of outdoor play:
• Improved fine and gross motor skills
• Improved balance and agility
• Greater understanding of risk
• Enhanced problem-solving and decision-making skills
• More opportunities for creative and exploratory learning
• Enhanced social skills and understanding of concepts such as empathy
• Stronger understanding of core subjects such as maths, literacy and science.
Without outdoor play, children lose out on a whole range of learning possibilities. When children play in the sand or race over outdoor climbing frames, they are doing more than just letting off steam. In fact, they are building the foundations for more advanced learning. As they get older, children become more and more reliant on the information they read in books, but for the first six to eight years, outdoor play is the best way for them to take on new ideas.
The Role of Outdoor Play in Early Years Development
Children learn at their own pace, which is why many struggle with the early introduction of academic subjects. Reading and writing don't come naturally to everyone, especially if children aren't taught the basics before they start school. Thankfully, not all learning has to take place in the classroom.
Through outdoor play, children learn to improve the skills that lead to stronger academic success. Take writing, for example: you can learn to write without holding a pen. Replacing ink and lead with sand and paint teaches children to shape letters from an early age. Drawing with your fingers is much easier than writing with a pen and is twice as much fun. Once children have mastered the art in a sand table, they will be ready to leave their mark on paper.
As children's brains develop, they become more and more curious about the world they live in. Outdoor play can be the perfect outlet for this curiosity. While TV and tablets have become the mainstay in many homes across the UK, the benefits of indoor play pale in comparison to those of the outdoors. It's true that a lot can be learnt from educational programming and video games, but they don't offer nearly as many stress-busting advantages as nature.
Outdoor Playground Equipment Encourages Healthy Growth
Sometimes, coming up with your own ideas for play can be difficult. While children are wonderfully creative, without stimulation, their games might lack drive. Open-ended play equipment can provide children with the spark they need to engage fully with outdoor play. Outdoor climbing frames, mud kitchens and trim trails all offer something unique to the outdoor experience.
Play equipment in the UK can help children at school and at home to embrace the outdoors. Currently, we are lagging behind many other countries in our outdoor initiatives and providing more stimulating apparatus could be the ideal solution. With so many exciting options available, outdoor play doesn't have to feel forced. Children want to be outside, so let's give them somewhere to channel that creative energy.
Outdoor playground equipment is exactly what the brain needs for healthy development, building core motor skills, encouraging social interaction and helping children become bright, independent individuals.
Pentagon's Website: http://www.pentagonplay.co.uk/. Pentagon can also be found on twitter and Facebook as PentagonPlayUK.
Interested in this blog post? Well have a read of these...