Until recently I'd never heard of couples having a babymoon. That said, it seems to be one of those concepts that everyone was ever of, it just didn't have a name.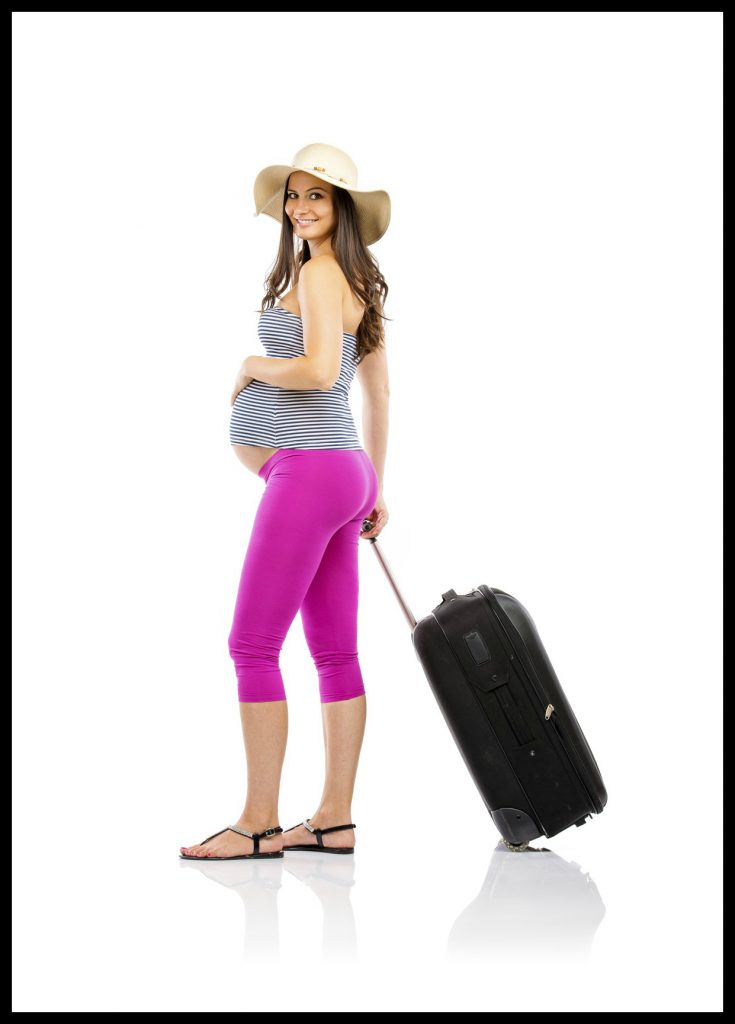 I recall reading in various parenting books that the couple should get away for a short while before their baby was born. Lots of people seemed to adhere to the advice, but they were simply having a "short break" or "going on one last holiday as a couple."
That has all changed. These days you go on a babymoon.
If you can go away as a couple before becoming parents, it makes a lot of sense. My pre-fatherhood and post-fatherhood travelling experiences, were wildly different.
With one notable exception, I haven't left Europe since becoming a dad. My days of walking the Inca Trail, carelessly blowing money on shopping sprees in New York or staring in wonder at Icelandic waterfalls are long gone.
I'm a family man and that means I go to family-friendly destinations and want to know my kids will be entertained so I can relax. It also means I don't really want to go long-haul because I can't face the idea of being on a plane for long periods of time with bored children.
My message is this: spend some time with each other and take a break with your other half if you can. Everything changes once baby is on the scene so make the most of it and each other.
Mrs Adams and I didn't stray far from home during either of her pregnancies. That said, we went on a number of staycations and road trips within the UK. We had lots of fun but had some, shall we say, interesting experiences (just how is a pregnant woman to keep her dignity when she has been stuck in traffic on the M25 for several hours and needs the lavatory?).
What advice would I give to a couple thinking of going on a babymoon? As it happens, I, along with several other mum and dad bloggers, have just contributed to A Guide to Babymooning which has been put together by price comparison website Comparethemarket.
As a former travel journalist, I was only too happy to contribute. Below are some of my tips, but do read the guide to see the useful tips put forward by all the contributors.
Complete the birth plan before travelling and do not go anywhere without it. Babies can arrive early and your bundle of joy may have no intention of respecting your wish to have a water birth at home. Your other half should also familarise themselves with the details as they may have to step in and tell the medical team what your wishes are.
Ensure you have appropriate medical cover. Within the European Union, make sure you have a European Health Insurance Card (use it while you still can!). You should also have medical insurance, especially if you are travelling somewhere like the United States of America.
Keep yourself connected. Wherever you go, take mobile phones, charging cables and battery packs. You never know who you may need to call or whether you will be anywhere near a charging point.
Take snacks and drinks. Flights get delayed and cars get stuck in traffic jams. Rubbish old cliché it may be, but you are eating for two. If you get stranded somewhere for several hours, you will want to know you have refreshments.
Check for official Government advice about the zika virus. You don't want to take unnecessary risks with your baby's health by travelling somewhere where the virus is commonplace.
Those are some hints and tips from me. Can you think of any? Maybe you went on a babymoon yourself. If so, what did you do and how did you prepare? Please do leave a comment below.
This post was written in collaboration with Comparethemarket.com
Interested in this blog post? Well have a read of these...