Online safety is a big concern for us mums and dads. As my children get older, I'm giving more and more thought to this issue. For these reasons I am over the moon to feature Adele Jennings in the latest 'Dadbloguk Q&A' post.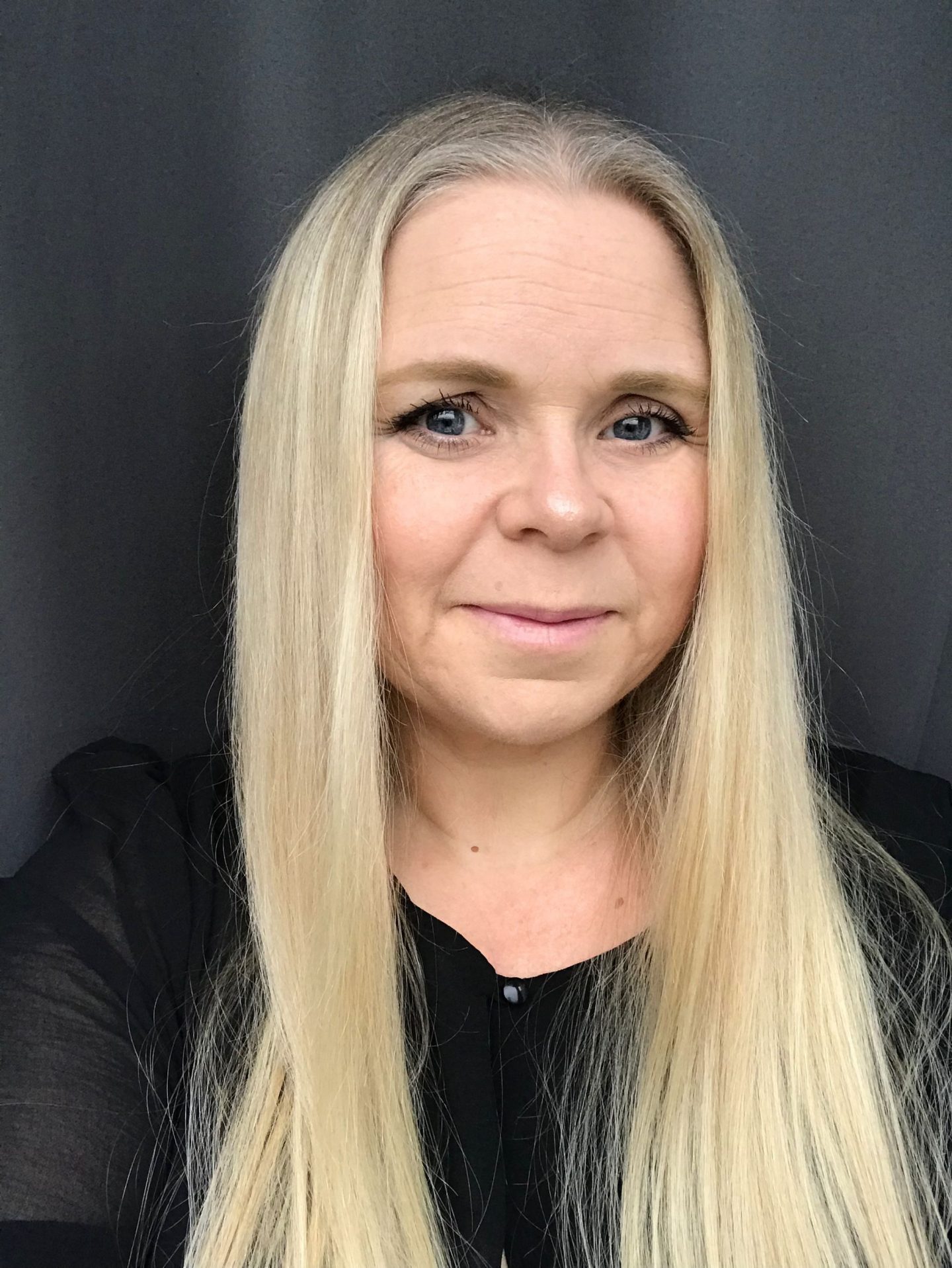 Adele works in the newspaper industry but is passionate about producing videos for Internet Matters, a non-profit that exists to promote online safety to children, parents and carers. With a teenage daughter and young son, Adele speaks candidly about her family's personal experiences of dealing with these issues herself (Spoiler alert; I will be publishing a Q&A with Ghislaine Bombusa, Head of Digital at Internet Matters in a few weeks' time).
I think any parent or carer navigating the online world with their children will relate to what Adele has to say. I hope you find this Q&A inspiring and useful.
Adele, please do introduce yourself, your family and your interest in online safety.
My name is Adele Jennings. I am a mum of two: A 15 year old daughter and an eight year old son. I'm Art Director of The Sunday Mirror and The Sunday People newspapers. My husband Mark, has been a stay at home dad for over 15 years.
I am a family blogger at ourfamilylife.co.uk, and I've been working with Internet Matters for almost 4 years on helping parents keep children safe while they are online by recording 'how to' videos on YouTube.
You're well known for your interest in internet security. Is that because you have to 'live it' because of your family?
I have always thought I was a tech savvy mum, sort of, until I realised just how different my then 11 year old daughter used her phone. My interest came when my daughter started secondary school.
This is the time when kids usually get a smartphone. I was shocked at how I didn't fully know what she was getting up to while online and thought she would use her smartphone like I do. It was then I knew I needed to learn more and I started working with Internet Matters to record videos for parents to help learn the things we didn't know.
I really like to learn new things and keep up with new technology and trends, I'm a bit of a geek, so I took to YouTube to learn about different aspects of smartphones, restrictions and even how to vlog. I had never been in front of the video camera before and the first video I recorded with Internet Matters gave me the interest to record vlogs on my own YouTube channel. I just want to reach as many parents as possible and help them learn.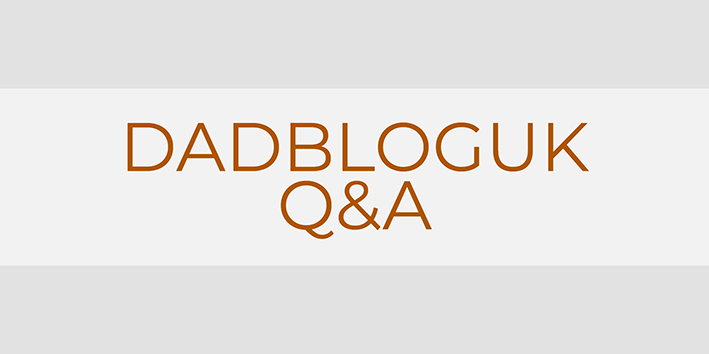 Thinking of your own experiences, what have been the challenges you have faced keeping your kids safe online and how have you gone about it?
We are the first generation of parents learning about this new online world we are living in now. We don't have the benefit of our parents passing down their advice and experience as this is so new and didn't exist then. So where do we turn?
My husband and I in the beginning were stumbling through, thinking what we were doing was the right way to do it. We had no idea!
Our daughter has always loved gaming. She is a big Xbox fan and is really good on it too.
One day, my husband Mark walked into her bedroom and she was on Xbox live where they can talk to people all over the world. She wears a headset, that has a microphone on it.
My husband heard a grown man's voice through the headset. I came into the room to hear my husband asking our daughter who she was talking to. She said just a friend in Germany!
It sent shivers down our spine, and we then realised we had no idea who she was talking to. My husband was very cross and instantly unplugged the Xbox, and cancelled her Xbox live subscription, and she didn't have it for the next year!
Looking back, that was the wrong thing for us to do, and we have learned from that incident. Talking is the best policy. So we have open conversations with our children about what they may see online and tell them that they can talk to us about anything.
A message I hear time and again is that you should have lots of conversations with your child and keep channels of communication open with them so they can always speak to you about internet safety. Why is this so important?
I think it's so important to talk to our children from a young age about what they are doing online. This is key to having an open and honest relationship in a non-telling off way, that gives your child the confidence to come to you if ever there is anything they see or hear that is inappropriate.
What are the main internet safety issues mums and dads need to think of for primary school aged children?
I think with primary age children, they are a different generation and, as my son has shown, hardly watch TV. He is on his iPad all the time watching videos on YouTube.
At this age, they tend to believe everything they see online and think everything is real. Also, they aren't as aware of people they meet through online gaming not being who they say they are.
There is a YouTube version for kids but most primary school age children use the main YouTube app and because of the sidebar of suggested videos, they can sometimes go down a black hole of seeing videos that aren't appropriate for them.
Setting parental controls on tablets and devices can be one way to give peace of mind as this means that they will be restricted to age-appropriate content.
And the main thing is to have an open chat with them about the world of online because it can be a wonderful place and a great tool for kids to learn.
What about secondary school aged children?
In secondary school, the kids are starting to have more independence and this can lead to them wanting more privacy. It's impossible to know every single thing they are doing while online, and I don't think parents should know.
Engaging with them, not taking away their phones and not telling them off because of something that has happened online is a good way to start to have an open relationship. Peer pressure, sexting and cyberbullying are big issues with teenagers.
Snapchat and Instagram are very popular with teens, and they see Facebook as an old persons' platform that their parents use, hey, I'm not that old! But by now, they will have most, if not all social media accounts. I know it can be a competition about how many followers they have, but just encourage them to set their accounts to private and only allow friends and contact with people they know in the real world.
Tell them to block and report any inappropriate content, and encourage them to talk to you. Do not post or send in a private message any personal image of themselves that they wouldn't be happy for the world to see, as anything posted online can last forever and can be screenshotted and used against them.
Disable location services, and try not to show the house where they live or any school uniform with a recognisable school badge on. This protects privacy.
Also be kind online and don't say anything to anyone you wouldn't say in person.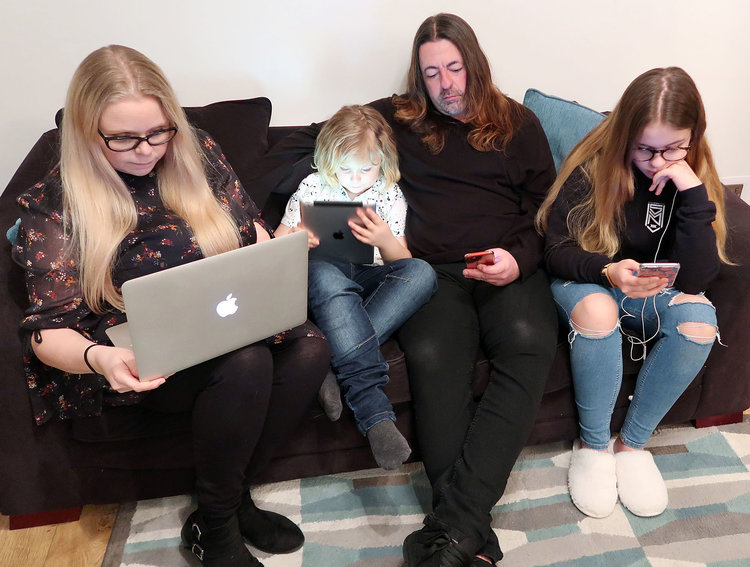 Can I ask you the question every parent faces: What is the correct age to give a child a smart phone?
It seems to be the transition between primary and secondary school that children tend to get their first smartphone. We got our daughter her first iPhone at age 11.
The main reason we got her a phone was because when she started secondary school she had to go on a bus journey, on her own, to school. We felt that she needed to be able to contact us and as parents we felt better that we could contact her.
I do think it depends on each individual child. You know your own child and whether they are ready for one. There is peer pressure to have the latest model, and also to take part in group conversations with friends. That is their world, that is their 'normal'.
The downside to having a phone at age 11 is that technically they are still two years too young too sign up to social media accounts as most of them are 13 years old and above. But it can be easy for them to register without parents knowing.
I do wish that all secondary schools would ban smartphones. I won't be very popular with my daughter for saying that, but all schools have different policies, and I think they should all adopt the no phones policy as I personally think they are a distraction.
Have you any particular tips for safely setting up a smart phone for a child / teenager?
You can check out lots of the 'how to' step-by-step videos I have made with Internet Matters on its YouTube channel and online guides available on the Internet Matters website.
There are specific videos on how to set parental and time restrictions on different devices which are easy to follow.
Here are my tips on how parents can keep their children safe while online:
1) Talk to your children about what they get up to while online.
2) Get involved and talk to them about their online world. Be interested, and ask them to teach you how to do the games or apps the like to use. Kids love to tell parents how to do things that they don't know.
3) Encourage your child to tell you or a teacher if they have seen something inappropriate or upsetting online. Don't tell them off as they are likely to not mention things in future. Try and react in a calm manner and tell them it's really good that they have told you.
4) Tell them not to share personal information, or their location to anyone they don't know in person.
5) Be aware not to reveal your school badge or location in a photo if shared online.
6) Learn how to block and report inappropriate content and then encourage your child to do the same.
7) Mention to them that not everything they see online is real.
8) Parents are going through this for the first time so they need to learn about the dangers themselves.
9) Learn how to set parental controls on the devices used.
10) Encourage them to be kind online. If they wouldn't say it to someones face, they shouldn't say it online.
11) Remind them that everything posted online can be there forever. People can save and screenshot messages and pictures.
12) Create a family contract which enables you as a family to have screen-free time.
13) Go to the Internet Matters website for more help and advice
What's the most important piece of advice you would give parents concerned about online safety?
Talk, talk, talk to your kids, be interested in what they do online, let them teach you how their online world works. Encourage them to talk to you about anything they have seen that is inappropriate.
What are your experiences?
Hopefully Adele's tips will proven useful to you. I do recommend watching some of the videos she has recorded for Internet Matters.
Can you relate to what Adele has to say? If you have experienced similar, do leave a comment below.
You can also connect with Adele on twitter, Facebook and Instagram.
Interested in this blog post? Well have a read of these...