Australia: A faraway land that has given us Cate Blanchett, Hugh Jackman and Elle Macpherson, among others. A land that has produced some surprisingly good rock groups, such as Wolf Mother and AC/DC. A land with amazing, wild, landscapes, amazing cities and a stunning coastline. Not, however, a place you would associate with men's skincare and grooming. Black Leopard is hoping to change all that.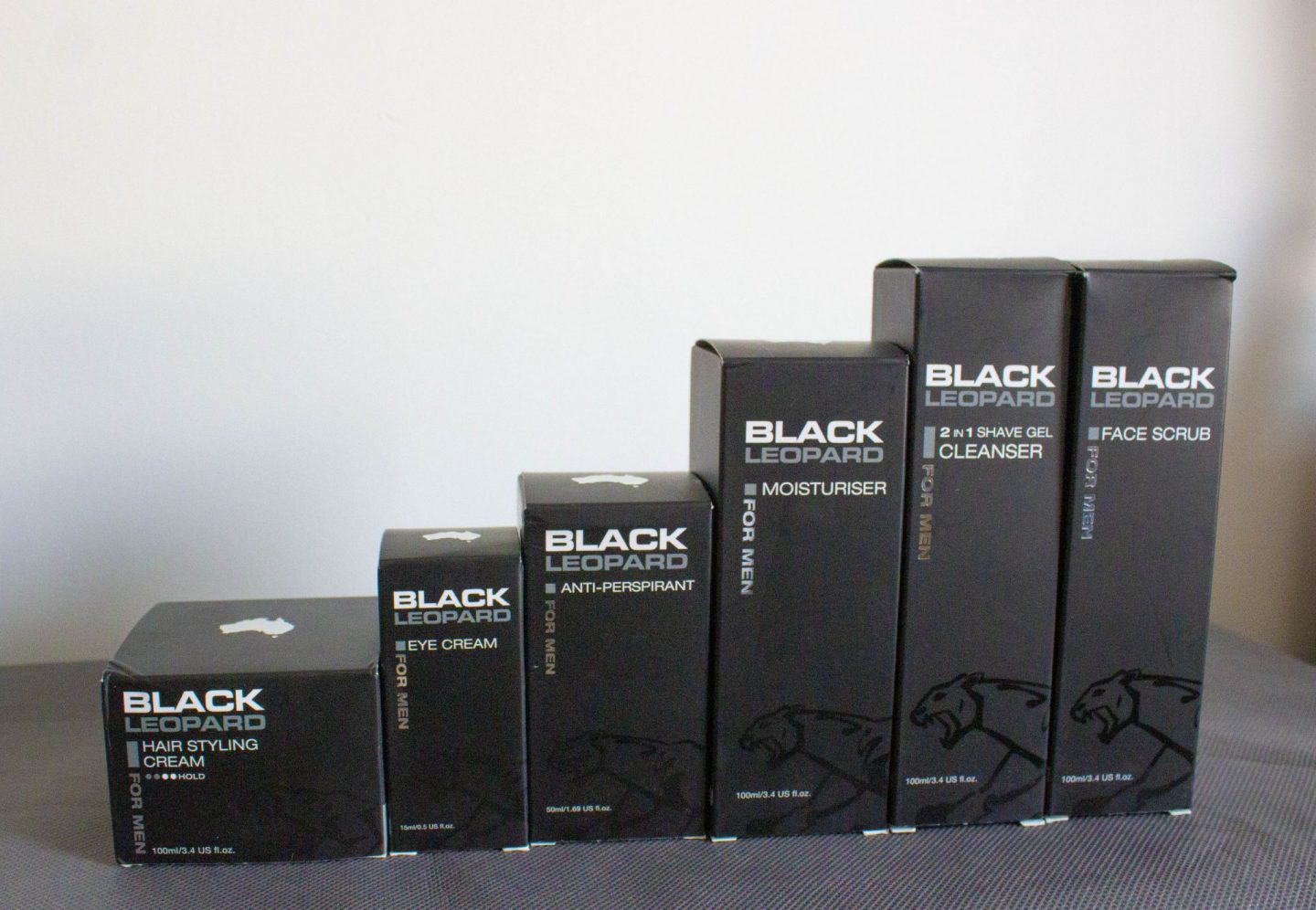 What makes Black Leopard stand out? There's the obvious point that it's an Aussie brand and I have never used Aussie skincare products before. Secondly, the company is relying heavily on natural ingredients to appeal to men of all ages.
I guess only time will tell if it achieves that final point. Black Leopard was kind enough to give me some items from its range so I could try them out. That's what I've been doing and here's what I thought of them.
Face scrub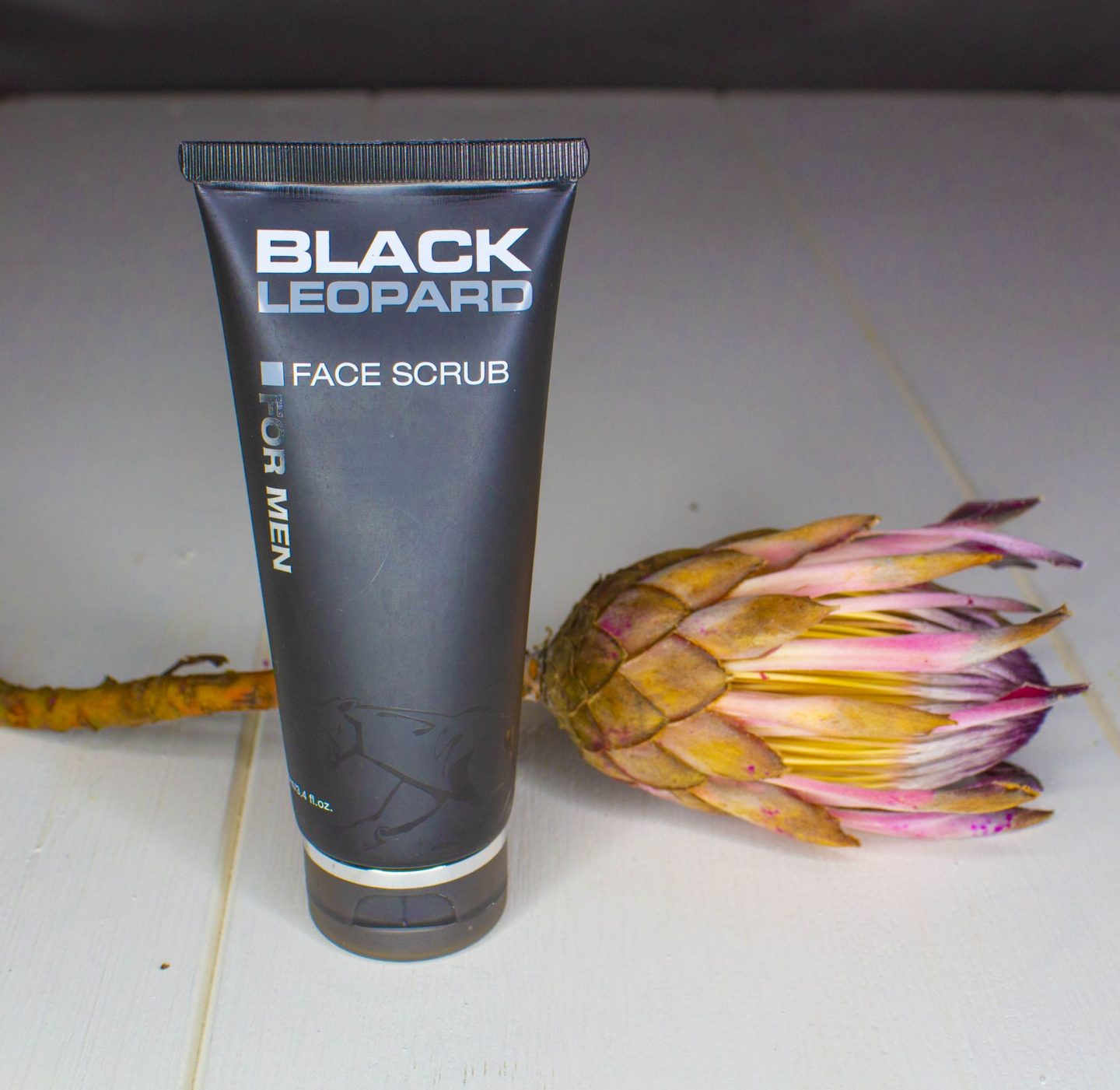 I loved this face scrub. Available in a 100ml bottle, it relies on black rice as an exfoliant. It claims to be a gentle exfoliant, but I'll diplomatically say that you know when you've this stuff. There's no danger of it leaving any dead skin cell or trapped facial hairs behind!
The ingredients also include Aloe Vera and Vitamin E to moisturize and sooth. It has a slightly citrus and bergamot scent but it's not overpowering.
Moisturiser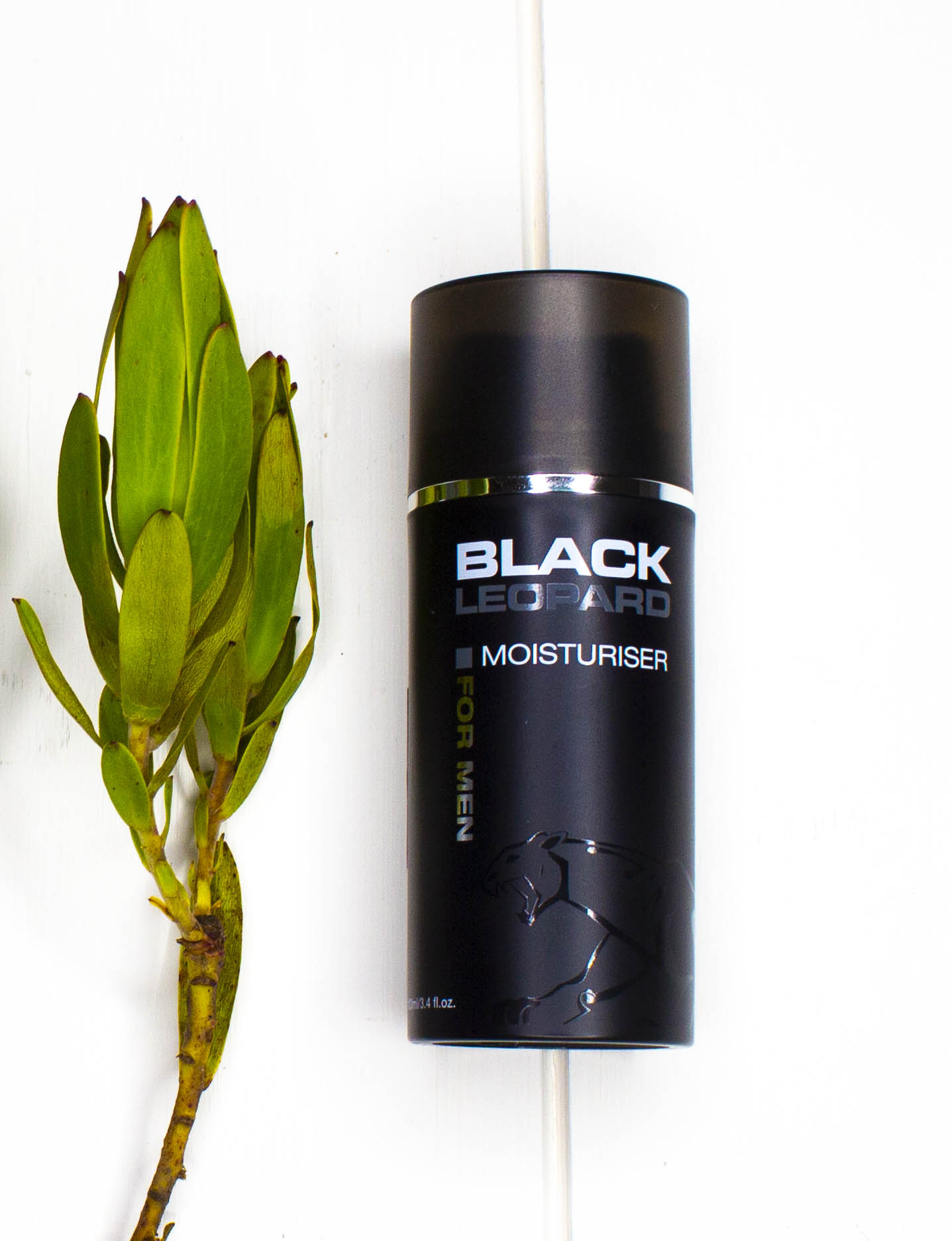 Black Leopard's moisturiser is packed full of natural ingredients including lime extract, macadamia seed oil and bergamot (to name just a few). It works into the skin relatively easily and has a citrus scent.
I had high hopes for the moistursier. It's perfectly good, just not brilliant. The one comment I would make is that the moisturiser comes in a 100ml pump dispenser. Some moisturisers are packaged this way and it always strikes me as a bit wasteful because of the amount of plastic it relies on.
Hair styling cream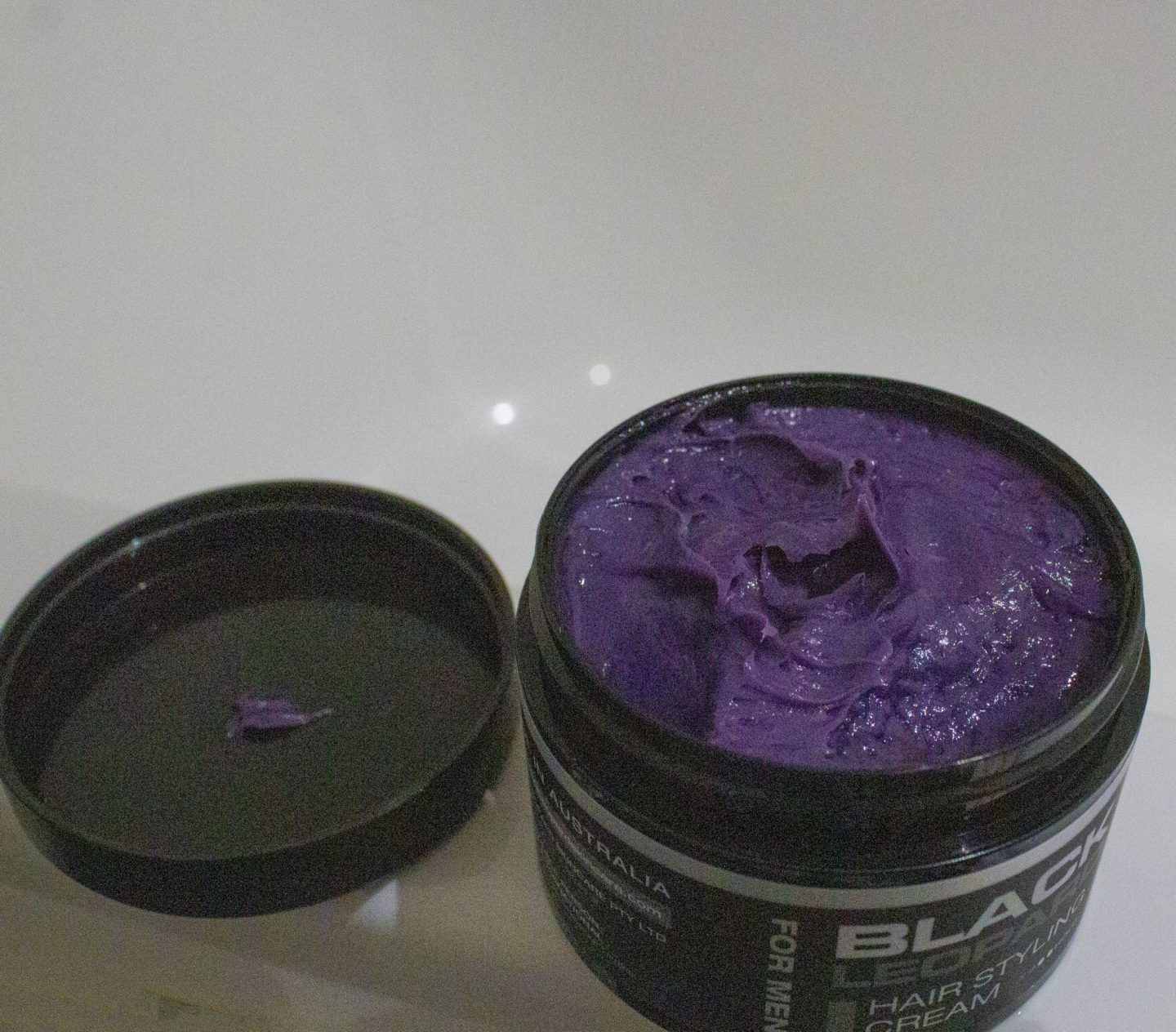 When the package arrived containing the Black Leopard products, my daughters got to it before I did. "Daddy, what is that?" they asked when they opened up the tub of hair styling cream.
It was a perfectly valid question. I have never seen a dark purple hair product before! On account of the colour, I was a little reticent to use the product, but my fears were misplaced. It's very pliable and does a great job of keeping hair in place without setting it rock-hard.
The cream relies on essential oils. It's also worth noting Black Leopard's aim to appeal to men of all ages. Hair styling cream is recommended to older men because it's more subtle and less likely to lead to hair loss so extra points for thinking of older, style-conscious guys.
Anti-perspirant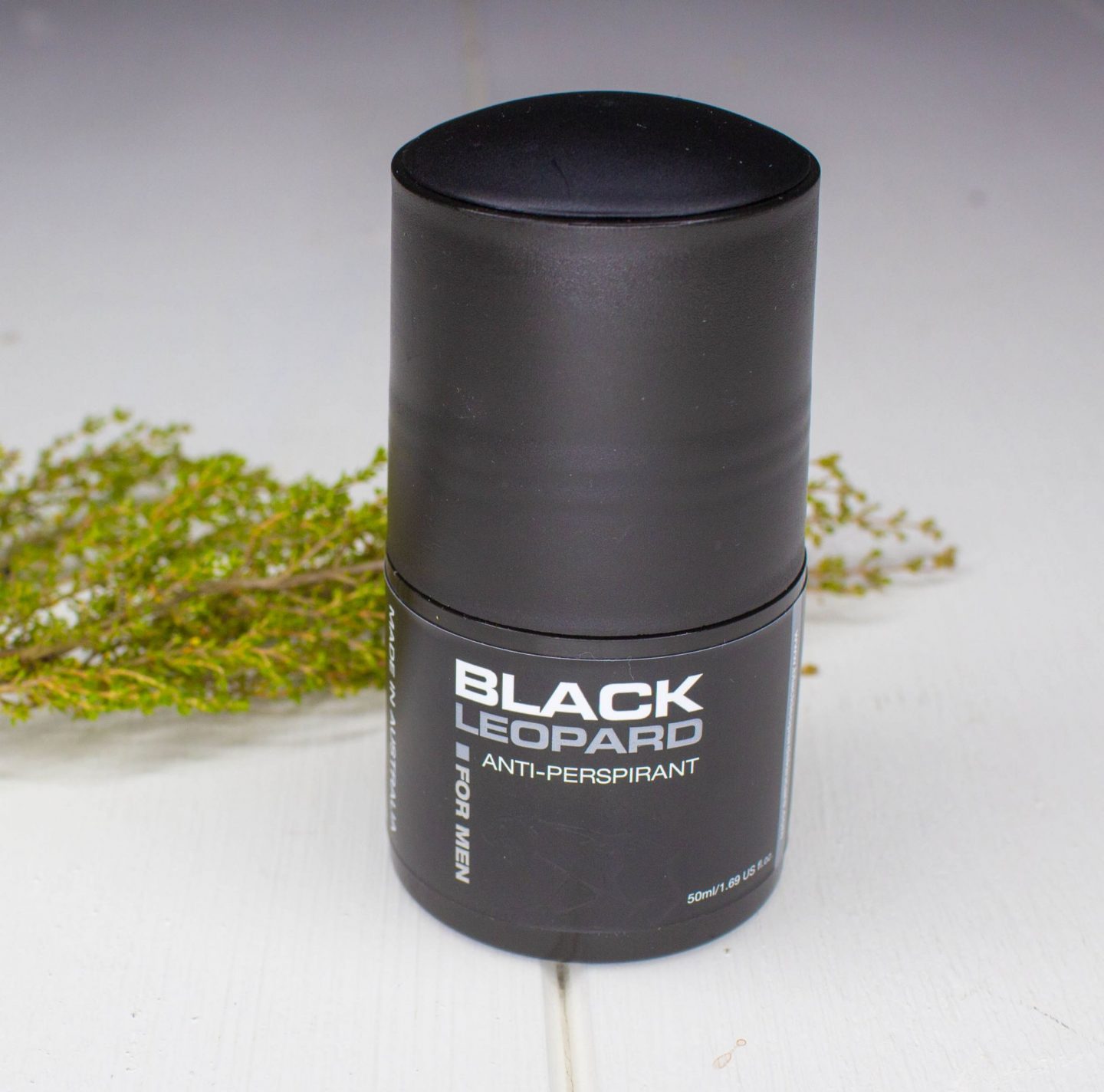 I'm generally a fan of roll on anti-perspirants. I find they work better than spray on alternatives.
Black Leopard's anti-perspirant relies heavily on essential oils and in line with the rest of the range, has a citrus-scent.
The anti-perspirant does contain aluminum chlorohydrate. This is a common ingredient in many similar products, so this isn't particularly noteworthy. I merely mention it as some people aren't huge fans of it.
Eye cream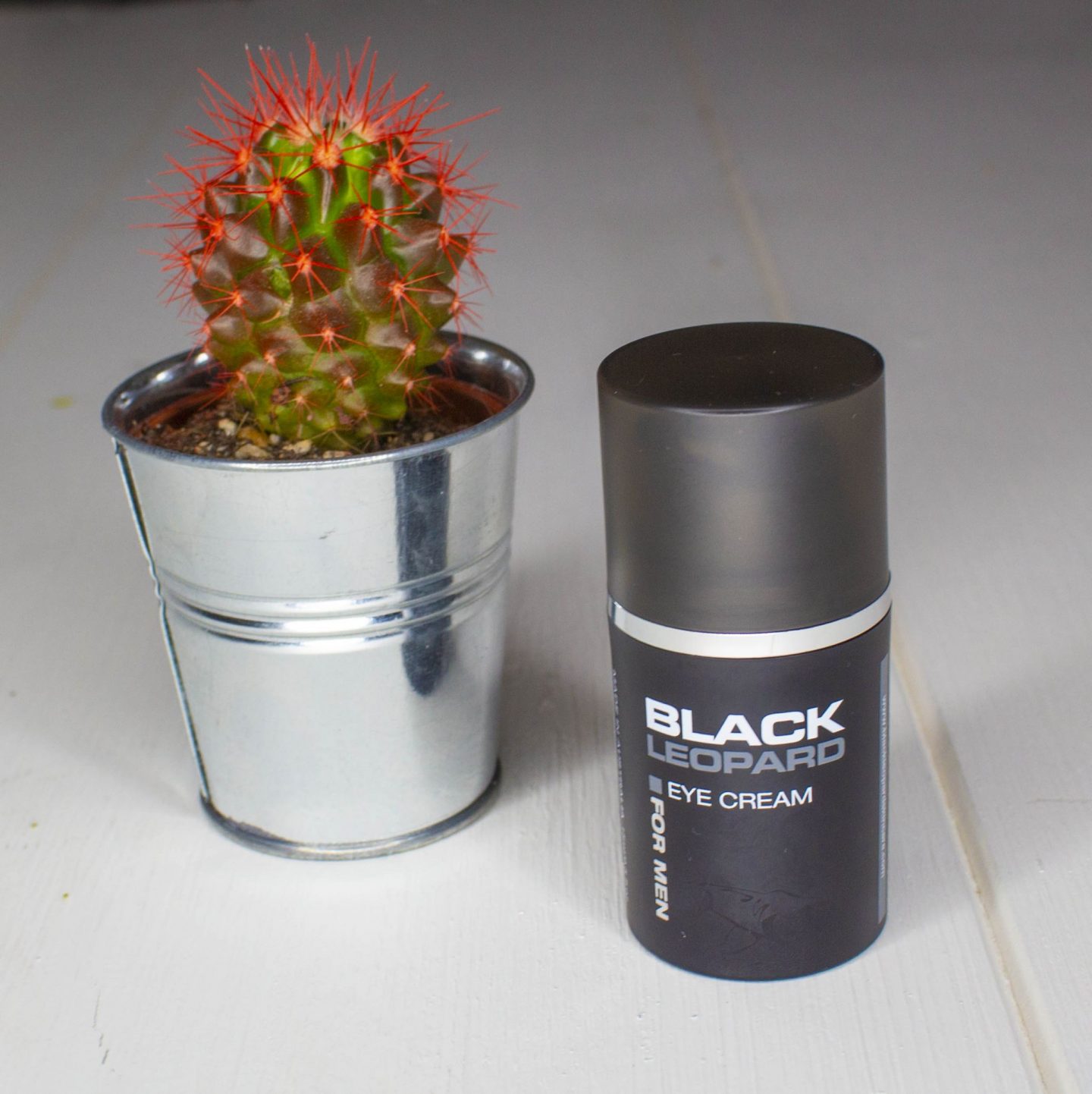 I have to confess, I was really looking forward to using the eye cream. I have never used eye cream before, so this was a whole new experience!
For those, like me, inexperienced in the use of eye cream, you apply it under the eyes before going to bed. These products are definitely becoming more popular for men and they help deal with wrinkles and puffiness under the eyes.
Black Leopard's product features jojba, Aloe, almond oil and a host of other natural ingredients. It works into the skin very easily and certainly seems to have dealt with my tired looking eyes when I was having a demanding few days. That said, like the moisturizer, it does come in a small pump dispenser.
Final thoughts and availability
I had some definite favourites from this range of Australian goodies. The hair styling cream, face scrub and anti-perspirant were top of the list. I think it will rivals such as Bulldog a run for its money.
On the subject of money, however, Black Leopard is a little more expensive than other similar brands. The moistursier, for instance, has an RRP of £36.99, both the face scrub and hair styling cream have an RRP of £9.99 while the eye cream will set you back £19.99 and the anti-perspirant £6.99.
The Black Leopard range only recently launched in the UK. While it should be available from Amazon, at the time of writing is was out of stock. In the meantime you can order from the Australian website.
Disclosure: I was gifted items from the Black Leopard range for the purposes of producing this review. Thoughts and opinions my own.