Have you found it a struggle to motivate your children during lockdown? Do you find children who once loved to read books are constantly drifting towards screens for entertainment? If so, Readingmate is an app that could help your children develop good reading habits. I've been using it with my kids and thought I'd share my thoughts.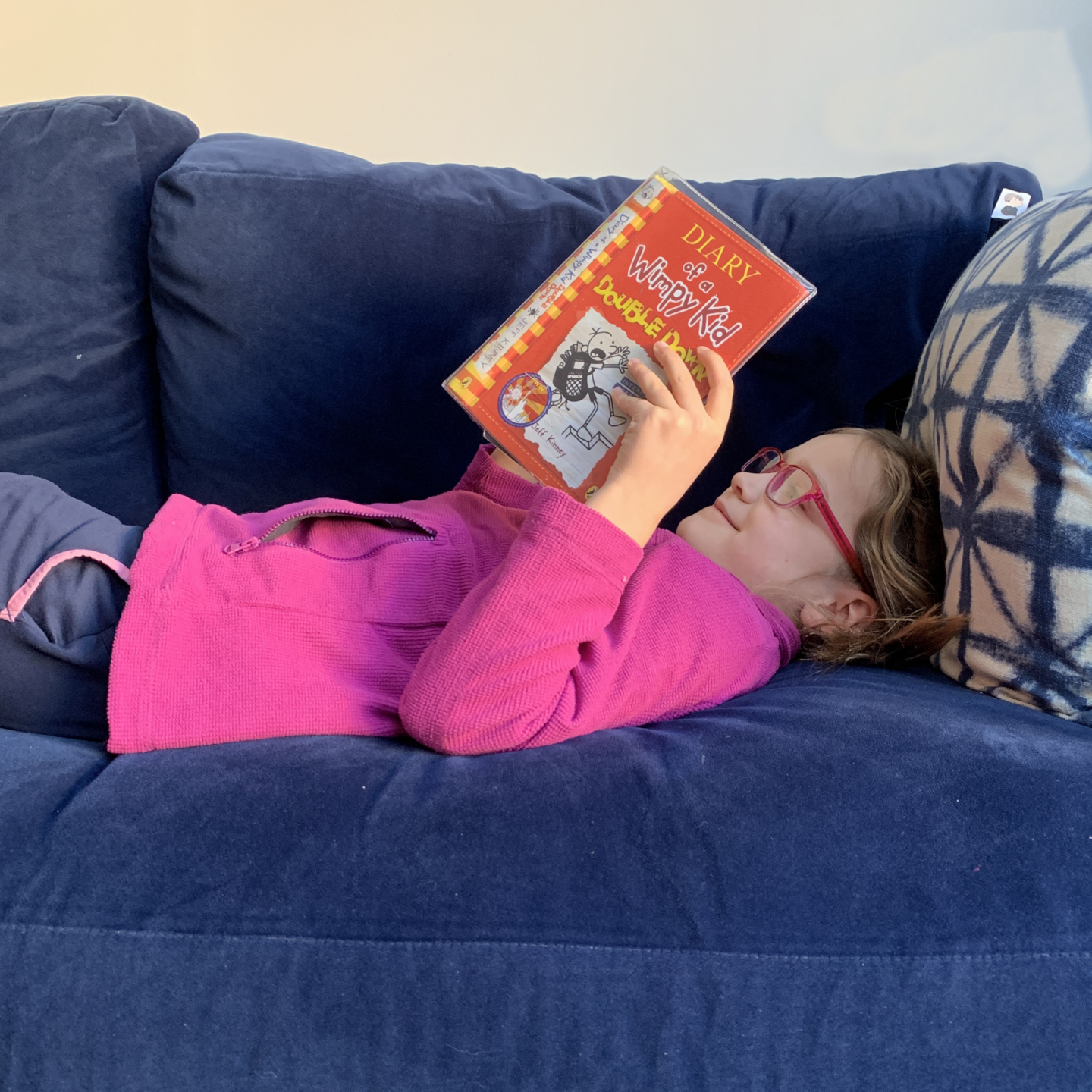 What is Readingmate?
Readingmate is a free app aimed at parents and carers. Through the use of regular reading reminders and timers, the app encourages youngsters to settle down and read books.
You set up a profile for your child and as they read, they get awards. There are awards for reading for five days in a row, 10 days in a row, 25 days in a row and for finishing a book.
The Habit Tracker
Having been using the app for a few weeks now, I'd say the Readingmate Habit Tracker is the most important part of the app. This is where you log your child's progress and hopefully this will encourage them to make reading a part of everyday life.
The app only recently launched so we're early adopters. In time, the app's algorithm will learn what my kids enjoy reading and suggest books that Helen and Izzy might enjoy. It's a bit early for us to have reached this stage, but in time it will be interesting to see what books the app recommends the two of them read.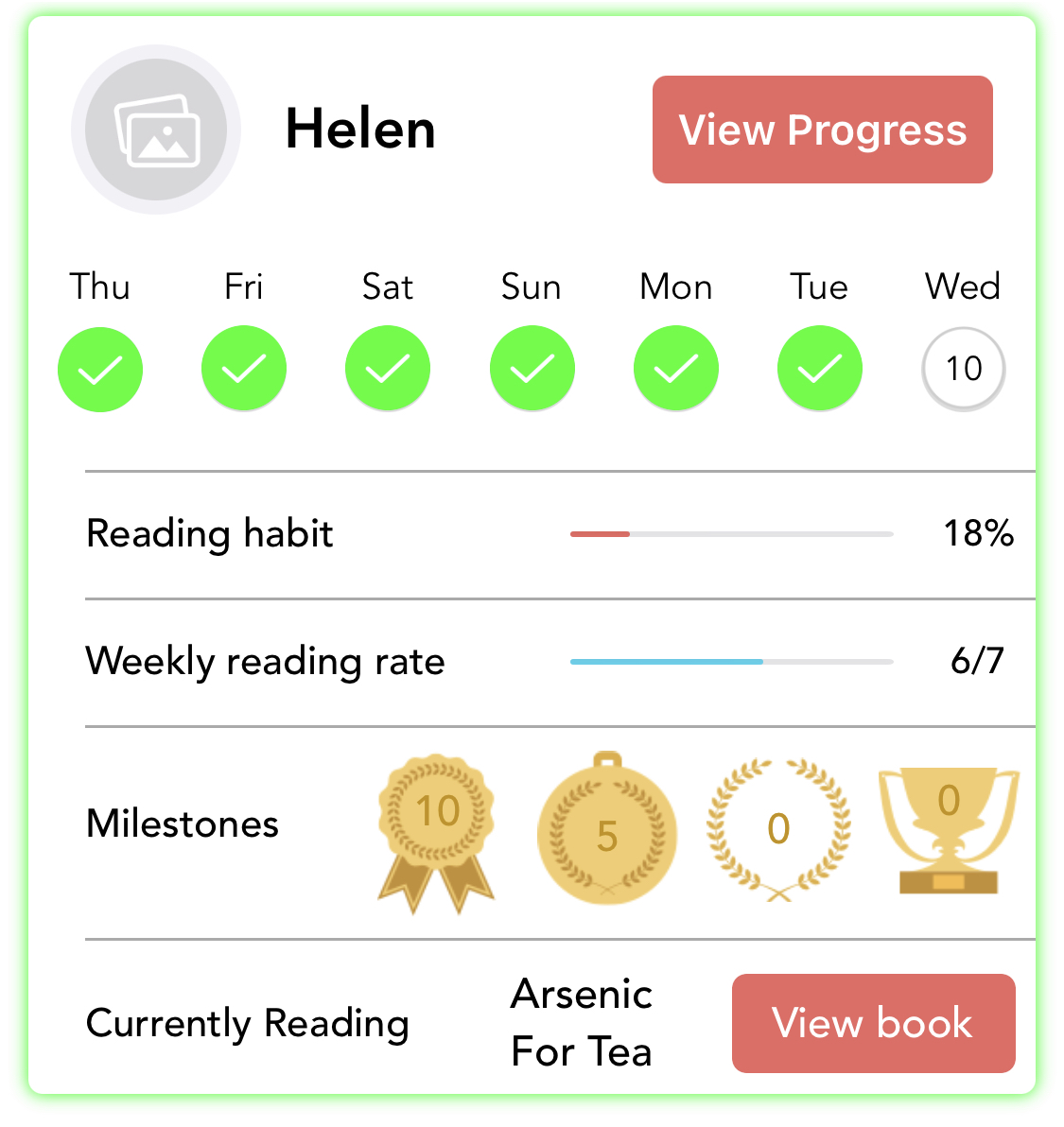 How have we got on with Readingmate?
I was a bit apprehensive about using Readingmate at first. Apps like this can be incredibly complicated to use. My concerns were unnecessary. The reverse was true and I was impressed with Readingmate's simplicity.
It was very straightforward to set up profiles for both my kids. Both of them are reasonably enthusiastic readers anyway, but showing them the Habit Tracker gave them both extra impetus to read.
Seeing the daily reading record and allowing the kids to update it themselves (with my oversight, obviously) has been a simple, effective way to encourage them to read. It's also helped divert them away from screens, a complaint I have heard from a lot of other parents during the COVID-19 pandemic.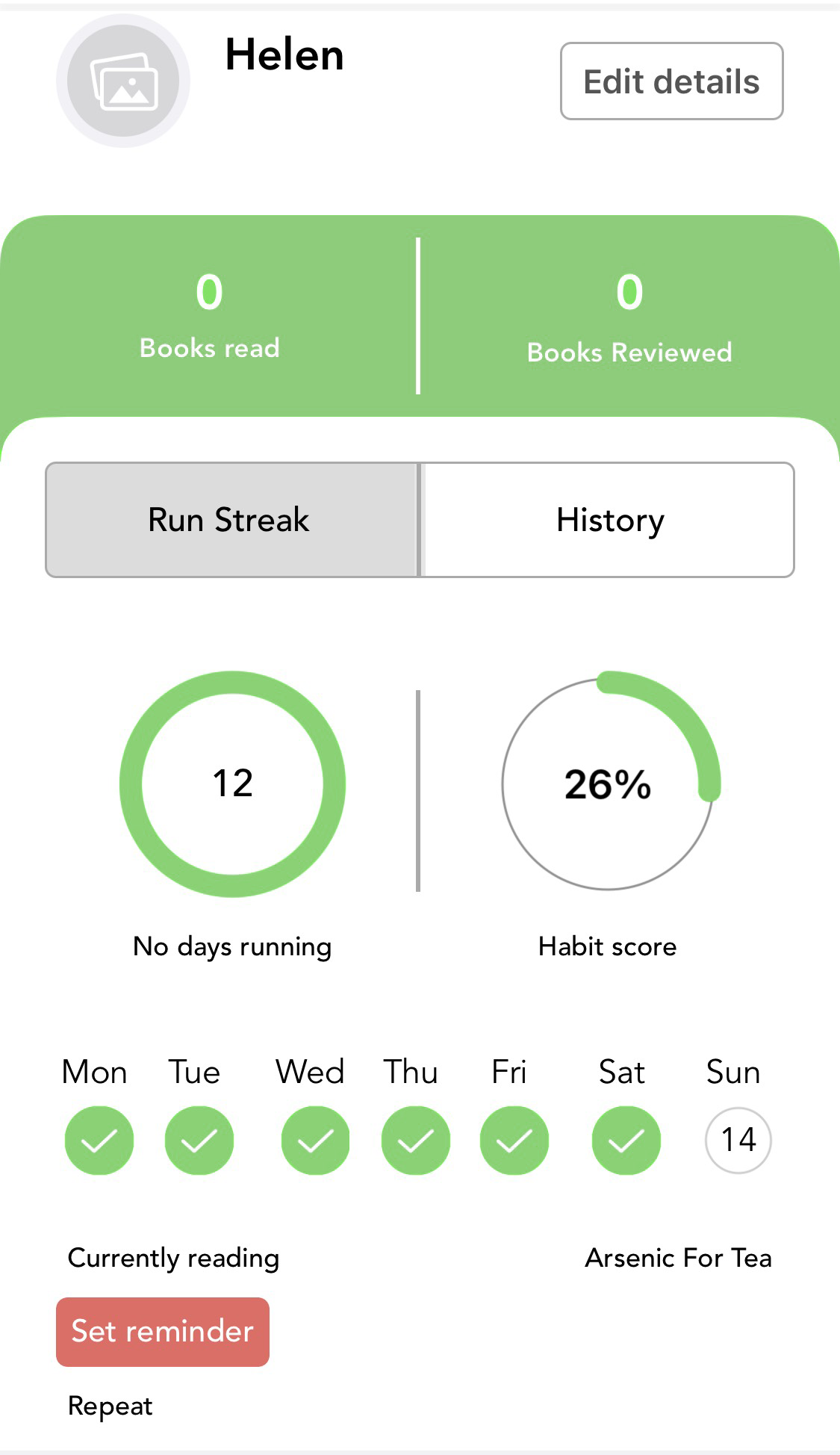 Buy new books
Readingmate also comes with a facility to buy books. As an added incentive, for every book purchased via the app, Readingmate will donate 10p to your child's school and a further 10p to your chosen charity.
The other nice thing to mention about Readingmate is that it's been set up by a husband and wife team, one of them being an English teacher who was concerned about the reading ability of some students when they started secondary school.
Final thoughts
In all honesty, what is there not to like about Readingmate? It's free, easy to use, encourages children to do something constructive with their time and you can buy books without using a retail monster like Amazon.
There's nothing to lose and you can find out more and download the app from Readingmate's website.
Do also keep an eye out on the blog and my Instagram in the weeks and months to come. I have a Q&A planned with Readingmate's founders and also a couple of Instagram posts in the pipeline.
Interested in this blog post? Well have a read of these...