We've had a second blast of cold weather and it's brought us further respite from the monotony of lockdown. At the end of each remote schooling day, I've taken the children out for an hour or two and it's given them a real chance to explore the great outdoors because there's been snow and ice to play and experiment with.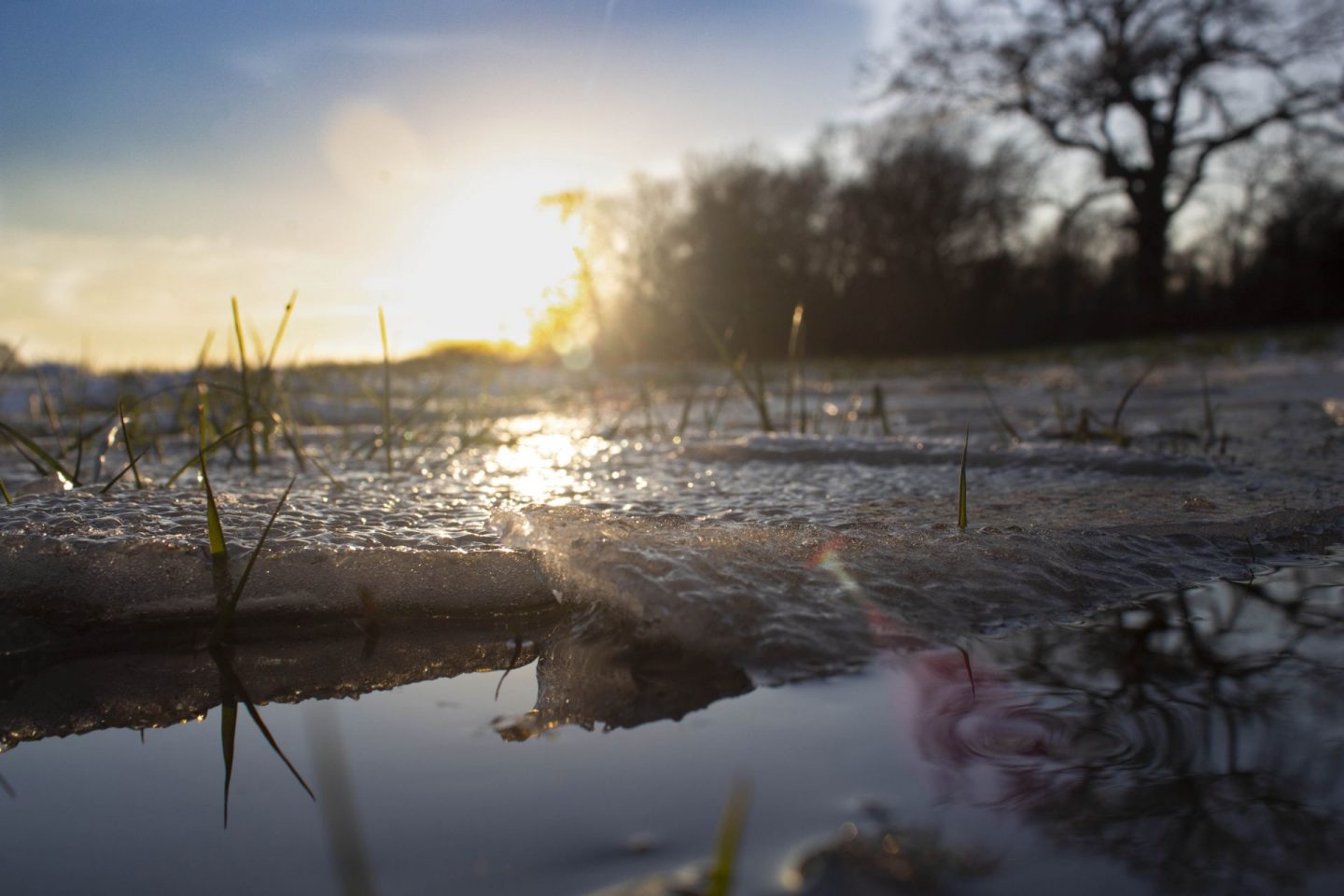 Don't get me wrong, we've been on many long walks over recent weeks. The challenge, however, has been that all the footpaths and fields turned into quagmires because of all the rain. Quite understandably, the kids were getting reluctant to play outside, not to mention the fact they often required a complete change of clothes following a muddy walk in the rain.
The snow, that's fallen, heavier than it did a few weeks back, combined with the cold weather has created different opportunities to play outside. The footpaths have become ice rinks for sliding on, the snow was deep enough for us to go sledging and we've all enjoyed having snowball fights.
It's been a joy to see the children playing outside, enjoying the snow and really exploring the great outdoors. It's also been great fun joining in with them.
This picture up above was taken earlier this week when Helen and Izzy were playing in a field, sliding along a strip of ice they'd found where a shallow puddle had frozen solid. The sun was not far off setting and I noticed a different, deeper puddle which wasn't entirely frozen. I wondered what it'd be like to take a picture focused on ice in the puddle, with the sun in the background.
The resulting picture has a bit of everything: Colour, contrast, shadows, brightness, sun flare, reflections. All things considered, it's a busy image!
Where we live, it's now a week-long school holiday. I know many people have been looking forward to the break from remote learning but I don't agree. With libraries, cafes, museums, leisure centres all shut and no opportunity to meet with friends and family, I think this week could be quite demanding. Added to that, the snow and ice is melting so we'll soon be back to squelchy walks in muddy fields.
Are your children now on half-term holiday? Have you had snow and did it break the monotony of lockdown? If so, leave me a comment, let me know.
As I do with my photography posts, I've added this image to the weekly #MySundayPhoto linky hosted by the Darren Coleshill photography blog. Follow this link to see pictures taken by pother bloggers.
Interested in this blog post? Well have a read of these...