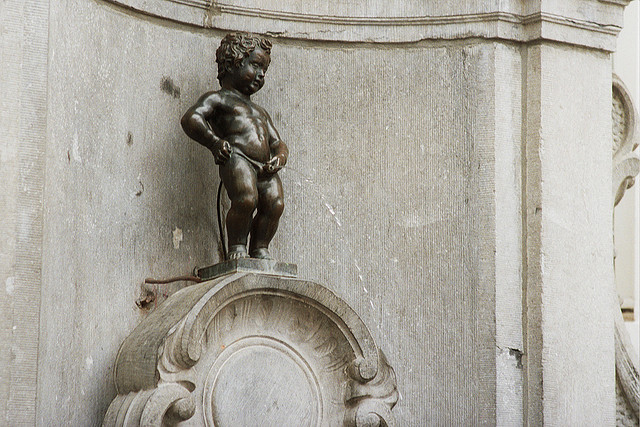 When I received an email from TENA suggesting I do pelvic floor exercises to avoid incontinence, I thought it had been sent to me by mistake. This, I thought, was one of the side effects of giving birth and something us chaps generally avoided.
On reading the email a second time, however, I realised it was from TENA Men and it was indeed meant for me. It had been sent as part of its Real Men Clench campaign.
The email contained a link to a video featuring the outlandish character Stirling Gravitas. As Stirling goes about his business, he provides advice on how men can keep control of their bladder and avoid urine leakage. The overriding message is to clench those pelvic floor muscles, although more about that in a moment.
Incontinence is an issue I have given very little thought to. According to NHS Choices it becomes more common in men from middle age and from that point on, it becomes increasingly prevalent. Whereas women will discuss it as in issue, men tend not to as they fear it carries a major stigma. TENA Men's real Men Clench campaign is trying to remove that stigma and get the issue out in the open.
Here are hints and tips about what us boys can do to avoid incontinence either now, or in later life;
Clench; This is the overriding theme of the campaign; clench those pelvic floor muscles every day. It can be done discreetly at any time and may help enormously.
Cut down on caffeine; Caffeine can stimulate the bladder so reduce your intake.
Drink alcohol in moderation; As with caffeine, alcohol can stimulate the bladder so cut back on the booze.
Hydrate; Drink sensible amounts of water. Apparently too little or too much can excaerbate the problem.
Ensure you lead a healthy lifestyle; Eating healthily, undertaking regular exercise and giving up cigarettes will all help reduce the likelihood of male incontinence.
Reduce your stress levels; Stress levels can increase your need to use the bathroom so do what you can to lead a calmer life.
I shall now leave you with Stirling's video. I don't usually find these things very amusing but on this occasion I will confess it made me chuckle. Enjoy!
Disclosure; This post was produced in association with TENA Men.
Pic credit; Martin Lopatka. Sourced from Flikr.com and reproduced under Creative Commons agreement 2.0.
Will you please consider voting for me in the Brilliance in Blogging Awards? I have made it through to the shortlist in the Family category. To vote, simply follow this link and select Dadbloguk in category 13. Thanks to everyone that has voted for me already, your support is very much appreciated.
Interested in this blog post? Well have a read of these...