Something odd happened earlier this week: I found myself in London with a spare couple of hours. I can't remember the last time this happened to me, but I had my camera to hand so took myself off to Trafalgar Square to take some photographs.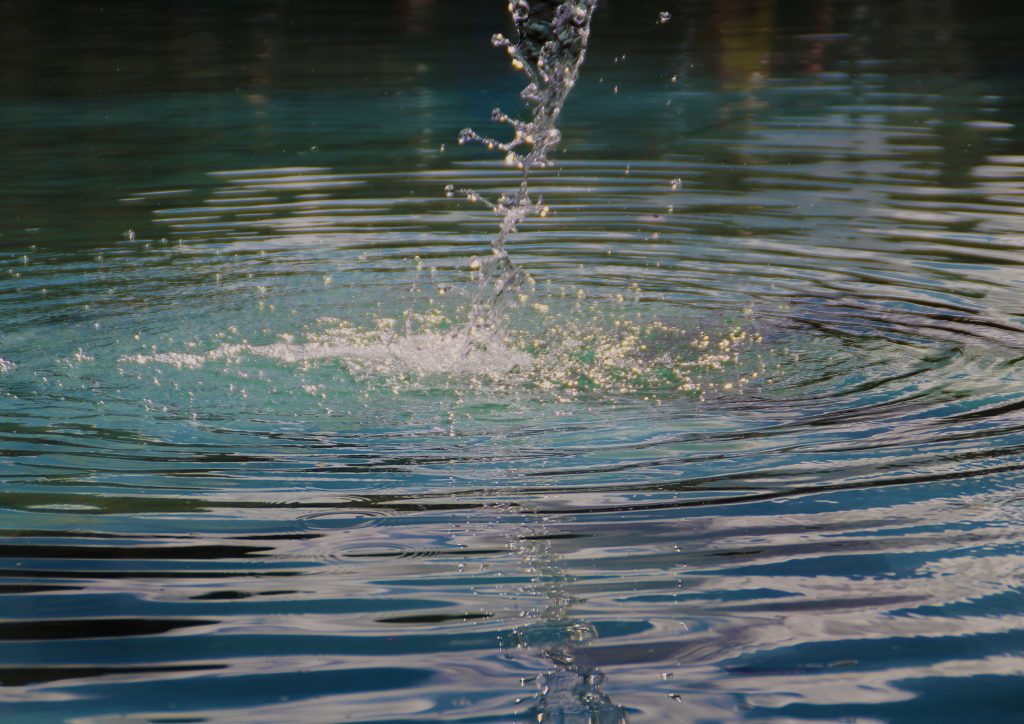 Although I took lots and lots of images of various street scenes and iconic buildings, the one thing I was drawn to was the fountains in Trafalgar Square. It was a beautifully sunny day and the way the water was splashing into the fountains looked amazing.
This image isn't quite what I was expecting. My eye was initially caught by the ripples. I fired off a few images in burst mode and when I looked at them, I realised I'd caught both the stream of water hitting the surface and a reflection of it doing so.
I cannot tell you how long I've been trying to capture a decent reflection in water! I still need to perfect my techniques, but I'm pleased with the end result.
In the editing process, I have amended the vibrancy, saturation and exposure. All of which have accentuated the colours and the reflection.
I have to thank the amazing Darren Coleshill of the Photalife blog for giving me a few hints as to how to edit the pic. I had the great pleasure of going along with Darren to the 2017 Brilliance in Blogging awards last night in which he was a finalist in the photography category. Darren didn't go home with the award, but it was a fun evening. Congrats to all winners and finalists, there was some superb talent in all categories.
Darren hosts the brilliant #MySundayPhoto linky on his Photalife blog each Sunday and I have linked this image to it. Do click on the badge below and pay Darren's blog and the linky. It's is a great linky showcasing some awesome photography.
Interested in this blog post? Well have a read of these...