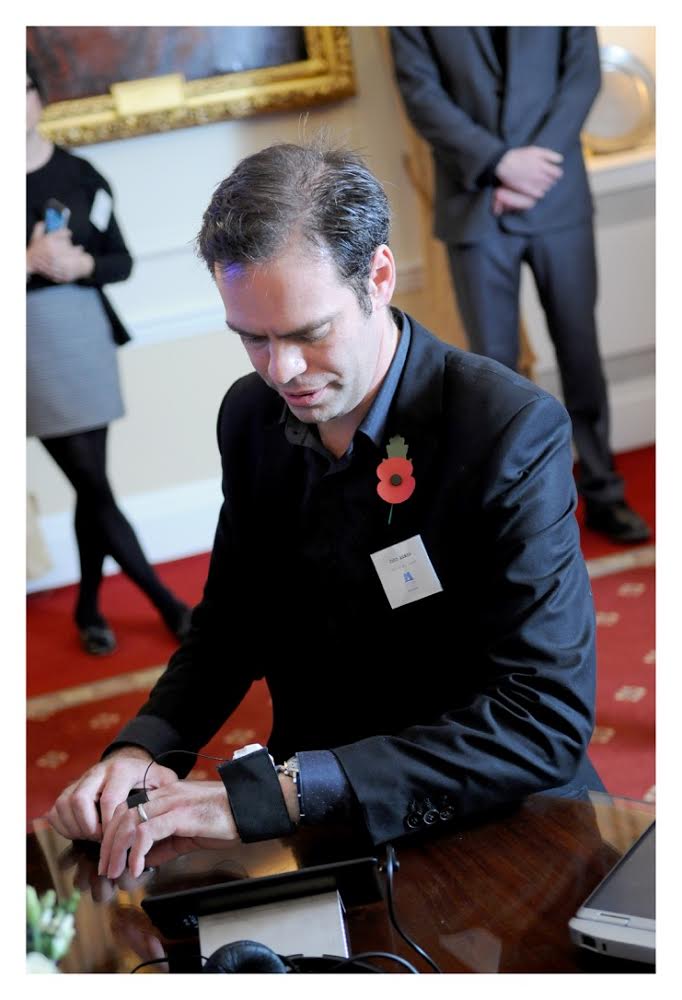 I have long held the belief that pensions and retirement planning are sexy. They may sound like boring subjects, but failing to plan for retirement can land you in serious trouble in later life. This may make me sound incredibly dull, but I get very excited when discussing equities, annuities and the pros and cons of defined benefit over defined contribution pension schemes.
I was, therefore, delighted to participate in the launch of some new research carried out by the Skipton Building Society. I'll come on to the finer details in a moment. In summary, however, Skipton has come up with a method for identifying the retirement fingerprint of each individual.
Known as Retirement DNA (see the hashtag #RetirementDNA), it can identify and compare what someone consciously says they want to achieve in retirement with what they are sub-consciously thinking. You may think you want to spend your time white water rafting while sub-consciously all the signals are that you'd like to continue working in some form or other. As I say, more about this in a moment!
Although Skipton's research has identified five distinct types of retiree, it has also shown that each and every person is unique in terms of their aspirations and desires in retirement. This is where I come in.
On the day, I was sat on a panel session hosted by Jennie Bond, the former BBC royal correspondent and, in her own words, "a pensioner". It took place in the most apt of surroundings, the Royal Hospital Chelsea, home to the Chelsea Pensioner. I was the youngest on the panel by 20 years and I was asked to give my perspective as a man that has taken the unusual step of putting his career on hold so he could be the homemaker.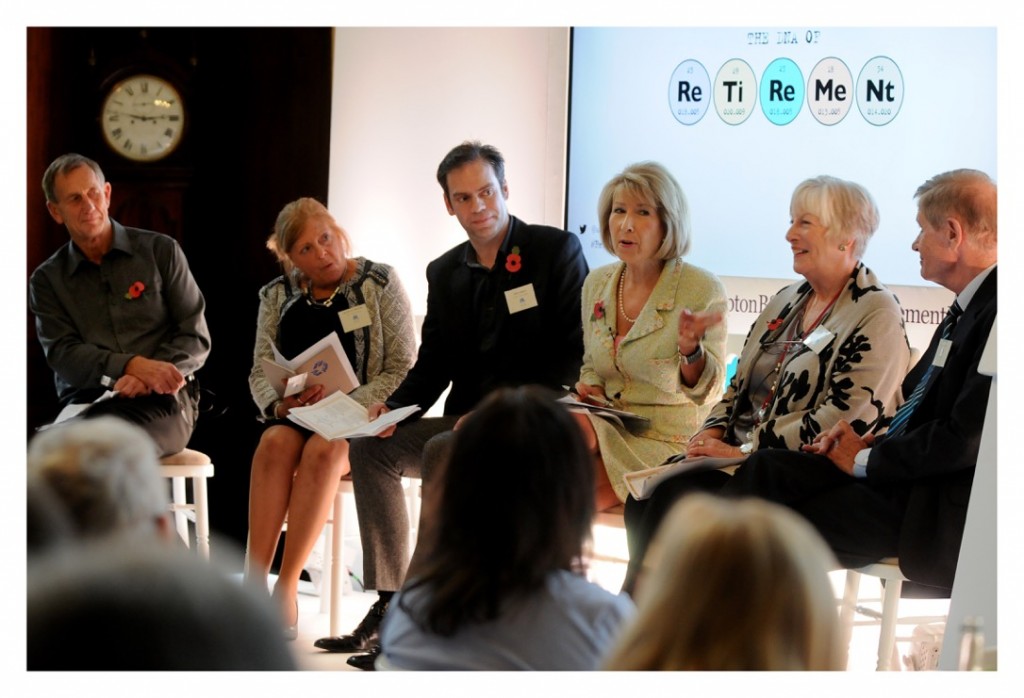 In other words, I will face many of the challenges usually faced by a stay at home mum. To be crystal clear;
I am taking several years out of the workforce so I will not be paying into a workplace pension
I have no employer contributing into a pension on my behalf and
For the remainder of my life, my earnings will almost certainly be lower than if I had stayed in the workforce and climbed the career ladder.
I am quite realistic of the fact that I will have to invest heavily in a pension over the next 10 – 15 years. The alternative is that I have limited financial independence and will be almost entirely reliant on my wife in later life.
The other individuals on the panel revealed what a diverse bunch retirees are. They included;
A lady who had thrown herself into education via the Univeristy of the Third Age after a corporate career
A former businessman who retired in his fifties but has gone on to become a big hitter (excuse the pun) on the table tennis scene
A 69 year old man who retired in his fifties only to find it wasn't for him and so returned to work and
A 62 year old woman who started her own business in later life and loves it so much she has declared she will continue working until she either "dies in the gym or at the desk".
So how was this research conducted? It involved more than 1,500 people and was carried out between July and September. A variety of techniques were used including; focus groups, online surveys and also Galvanic Skin Response (GSR) technology.
You're probably wondering what on Earth GSR is. Essentially it is a method for measuring your sub-conscious response to stimuli by attaching a sensor to the skin. I went through this on the day. I watched a video of various activities I thought I might want to do in retirement and it showed what I was sub-consciously thinking. Amongst other things, it revealed that I am much more interested in going water skiing than I am in sky diving.
As I mentioned above, the research showed people generally fall into five camps;
Activity seeker – someone who values physical activity now and will do into their retirement
Adventurer – a risk taker who is continually seeking out constant thrills
Comfort seeker – this person appreciates home comforts and the simpler things in life
Knowledge seeker – someone who seeks continual learning and enrichment and finally
Worker – someone who thinks work is a passion and a vocation, not a necessary evil.
Needless to say, I had myself profiled and the results were fascinating. I was primarily a worker but also an activity and knowledge seeker and adventurer. I had no interest whatsoever in being a comfort seeker. My score on this front couldn't have been any lower.
There are essentially two reasons why Skipton has gone to all this trouble. The first is to position it firmly in the retirement planning arena and to get people of all backgrounds and ages discussing retirement (including parents). The building society claims this is the first time anyone has attempted to profile retirees in this way and it wishes to send a clear message that people must be treated as individuals and not treated as stereotypes.
Needless to say, Skipton also has a retirement planning service. Neuroscientist and well known TV figure Dr Jack Lewis was involved in this research. In his words; "By understanding an individuals DNA footprint, Skipton can help people really understand what they want or need in retirement." He also added that Skipton's approach would help make retirement planning "fun."
What do I think? I have some experience working in pensions and also in highlighting pensioner poverty. I'm all for anything that gets people discussing this subject.
I also think it's great that Skipton is challenging pensioner stereotypes. The point I made repeatedly yesterday was that I frequently see grandparents in the school yard collecting kids at the end of the day. These older people are generally healthy and able to make a very valuable contribution to the wider world; they don't all have blue rinses and aren't simply pottering around in pristine gardens.
It's also not every day you get to say you've discussed pensions with Jennie Bond. Oh, one final point. Who do you suppose was looking after the home and family while Jennie was perusing her high-profile career with the BBC? Yes, you guessed it, her husband James. As Jennie quite rightly pointed out from her family's experience; "there is no pension scheme for househusbands."
Disclosure: I was compensated for participating in this event.
Interested in this blog post? Well have a read of these...