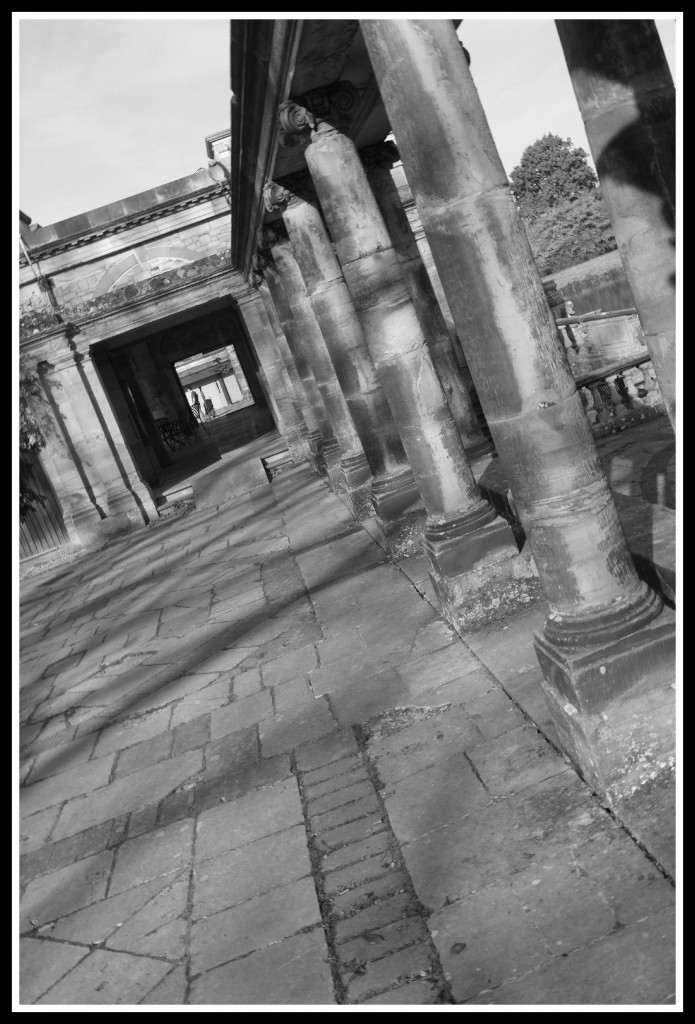 For the second time in almost as many weeks, I found myself back at Hever Castle yesterday. My mother in law was visiting and so, having just taken out annual membership, we did a family trip to this Kent hot spot that was the childhood home of Anne Boleyn.
This image was taken at the far end of the Italian Garden. I have to confess that it was a bit of an accident. Although I was trying to get a black and white shot of these pillars and shadows, I hit the shutter release fractionally earlier than intended and so it's an angle instead of upright.
I actually think it works quite well and has come out better than I intended. The perspective is quite striking and it's eye catching. For those into detail, the aperture was set at f10, focal length at 24mm and ISO at 125. In terms of editing, I've just adjusted the exposure slightly.
If you like the above image, take a look at this My Sunday Photo image that was also shot at Hever Castle just a few weeks ago.
I have linked this post both to the OneDad3Girls-hosted My Sunday Photo linky and also to the PODcastdove B&W Photo Project linky.
Interested in this blog post? Well have a read of these...