Moosehead is an Australian brand. It specialises in hair styling products but it also produces a face wash plus deodorant (although the deodorant is only available in the UK market).
I was given the opportunity to test two of its hair care products; shaping dough and gritty styling clay. I hadn't tested two such similar products at the same time before so was very interested to see how they would compare. I should also point out that these are just two products from the range as there are several.
Firstly a quick note about the packaging. So as to differentiate between the various products, they have different coloured lids. In this case the shaping dough has a red lid and the clay, orange.
There are also five dots on the lid. The more dots that are coloured in black, the stronger the hold of the product. The dough ranks four out of five while the clay has the full set coloured in. Here's how the two compared.
Gritty styling clay
This was the first product I tried and I used it a few times. I'd used similar products in the past and had high hopes for it.
At the moment I have a side parting and thought this product would work well. Each time I used the clay, I noticed that that my hair was slipping out of place after a few hours.
I don't, however, think this is a reflection on the product. When I thought about it, I realised  that I had a completely different hair style the last time I used a clay. Back then it was a ruffled, messy look and I think that's the kind of style this product would work well with.
If you're only looking to keep small amounts of hair in place then this is probably the product for you. For more serious styling, I'd consider something else.
Shaping dough
This product has a softer, more pliable consistency and I wasn't convinced it was going to work. How wrong I was! Applied on my head first thing in the morning, there wasn't a hair out of place in the evening.
This dough is easy to work right into the hair and so it kept my hair in place very well. You don't have to use a great deal of it to be effective so it's not going to be hard on the wallet either.
From me, the dough gets a big thumbs up. I'd certainly buy it in future.
Expect to pay £3.99 for a 100gm tub of either product from Waitrose. For more information go to the Moosehead website.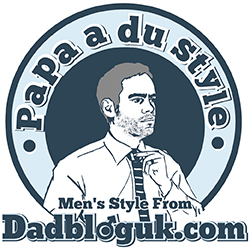 Interested in this blog post? Well have a read of these...