We recently reached a point where we had to replace both the car seats for our children. Our eldest's booster seat was getting very old while our youngest, at one year old, was ready to go up to the next size of seat.
Instead of going to one of the usual family and child retailers we thought out of the box and had a look at what Argos had to offer. The child's car seat range was surprisingly good and so we took a gamble and gave a couple of them a go.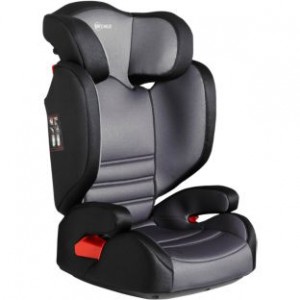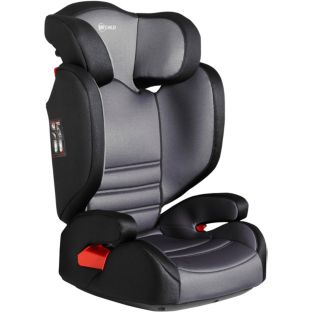 Our eldest tried out the My Child Expanda car seat (car seat groups 2-3). This seat is for children aged four and above and costs £59:50. Crucially, it has side impact protection. Personally speaking I prefer booster seats with this feature as opposed to those small seats that simply 'boost' the child up a few centimetres.
The great thing about this product (although do see my update below) is that with a simple tug of a handle in the back, you can make the height and width of the seat adjust to the size of your child. It's a nice and very easy-to-use feature. We used the seat in a couple of different cars and it was very easy to swap between them. The covers are easy to remove and wash. I think this is a vital feature for any car seat as children spill drinks and crush raisins into the fabric.
In a rare move, I have felt the need to update this review. After a period of usage, some of the foam polystyrene fell out of the seat.
More worryingly, however, the seat came away in two pieces. This sounds more dramatic than it actually is. The back is designed to come away from the bottom so you can use it as a simple booster seat without side-impact protection should you wish. As I say, not something we would do in this household, but that's up to you.
Our concern, however, was how the seat would respond in the case of a collision. If it can come apart in two pieces while simply being moved between cars, as it did several times, we didn't feel it was suitable to use and so retired the seat from use.
Our youngest tried out the Nania Imax SP LX Black Star Car Seat (car seat groups 1,2 and 3). The most striking thing about this car seat is that the buckle beeps every time it is un-clipped so you can tell whether your child has tampered with it! It came as quite a shock the first time I heard the beeps but it's a very nice feature.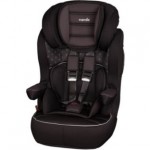 The seat is also has arm rests and removable padding to make the smallest children comfortable. Like the Expanda car seat, it is easy to move between vehicles and the covers come off with relative ease so it can be washed.
This is a very versatile seat that is suitable for children from nine months to 11 years of age. Also retailing at £59:50, this seat represents great value for money.  
Disclosure: Items were provided for review purposes. Thoughts and opinions entirely my own. 
Interested in this blog post? Well have a read of these...