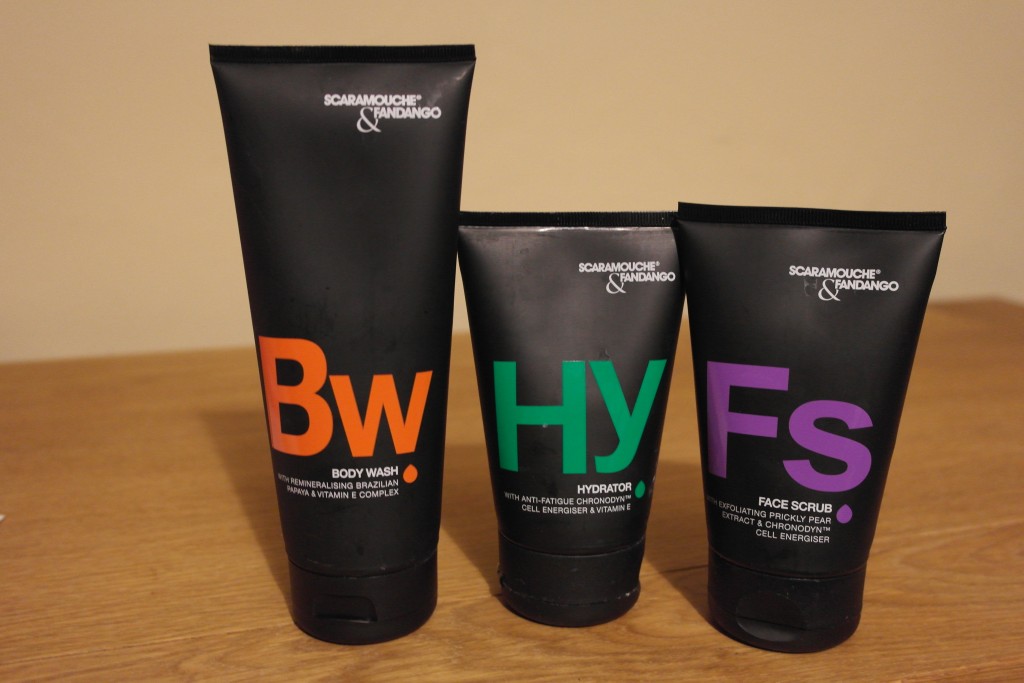 Scaramouche & Fandango is a male grooming brand with a very interesting outlook. The company was formed by two university friends who felt that many products in this arena were marketed in a complicated and confusing fashion. The aim was to produce high quality products at an accessible price and marketed in a straightforward way.
For the purposes of this review I have tried out Scaramouche & Fandango's body wash, face scrub and hydrator (moisturiser). I have, however, previously reviewed its shampoo and conditioner on The Sophisticated Gent, the style blog I write for. Before moving on, may I add that the shampoo and conditioner are very good products
In many respects the company has achieved its aims. The products are packaged in eye catching but minimalist containers. There are no masculine icebergs, muscle-bound men, bright colours or questionable scientific claims on the packaging.
Each container features two letters in huge type so you can reach out and grab what you need with ease while in a steamy bathroom; Bw for body wash, Fs for face scrub and Hy for the hydrator (I do find it ironic the company has called its moisturiser a hydrator when it wishes to steer away from complex descriptions. Maybe I'm just awkward or maybe the aim is to move away from language that may be considered feminine).
All the products are free of parabens and they contain a range of natural ingredients. For instance, the body wash contains Brazilian papaya extract, the face scrub prickly pear extract and the hydrator guava extract.
Are they any good? I'm very taken by the hydrator. It works into the skin with ease and isn't oily. My skin has also felt really good after it has been applied. The face scrub has also been very pleasant to use and has a nice scent. The body wash is perfectly good, it just hasn't set my world on fire.
In terms of cost, these items are very competitively priced. Expect to pay around £10 for a 100ml tube of the hydrator, £8 for a 100ml tube of the face scrub and £7 for a 200ml tube of body wash. Stockists include Harvey Nichols, Selfridges, Fortnum and Mason and John Lewis.

Disclosure; products were provided for review purposes. Thoughts and opinions are my own.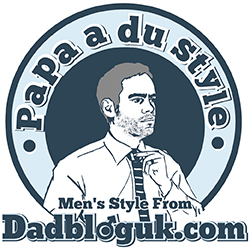 Interested in this blog post? Well have a read of these...