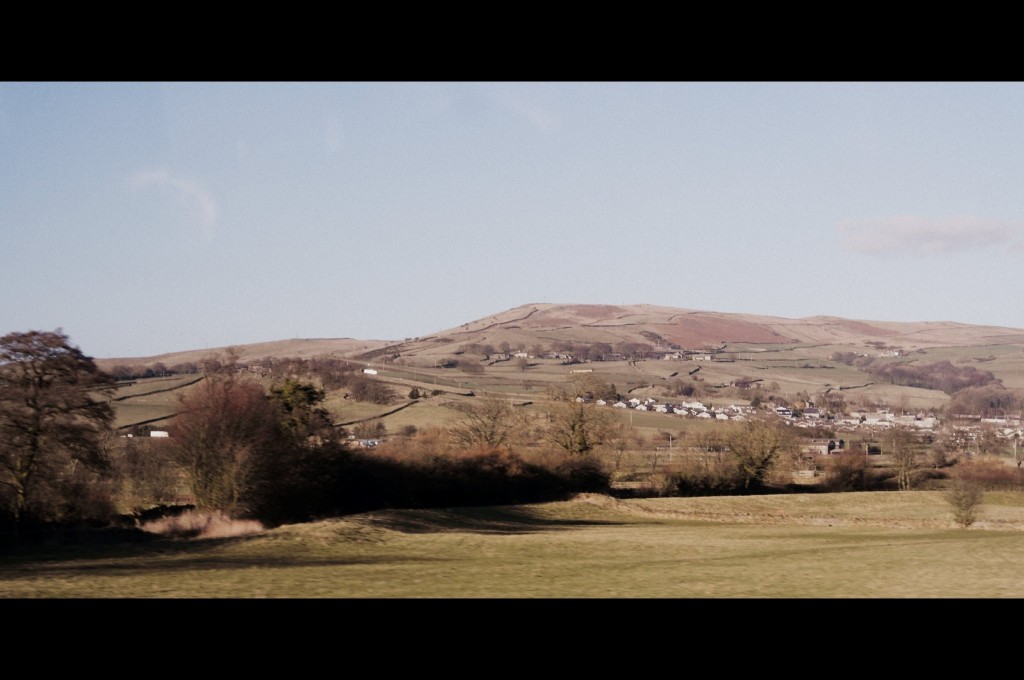 This image was taken from a moving train on a recent visit to North Yorkshire. It was a rare occasion; I didn't have my wife or children with me.
It was also a gloriously sunny day and I was travelling between Leeds and Skipton. The landscape was stunning and this was the best of numerous shots I took.
I lived in various parts of Yorkshire for a while in my twenties. I hadn't visited for years and years and I'd forgotten just how beautiful it can be. Travelling by train across the various moors and dales provided a fantastic opportunity to check out the stunning countryside.
I experimented with various camera settings but this was taken in smart mode. Anything else turned out ridiculously blurry because of the movement of the train. I also ran it through a cinema filter.
I always find landscape photography to be incredibly difficult to take well. I knew I was never going to produce a prize-winning photograph because this image was taken while on the move, but I do like the rolling countryside and mix of sky and land. It also brings back memories of my time in Yorkshire.
What's your favourite landscape? What landscpaes remind you of the various stages of your life?
I have linked this to the marvellous #MySundayPhoto linky as hosted by the equally marvellous Onedad3girls blog. Click on the badge for more amazing photographs.
Have you voted in the Brilliance in Blogging awards yet? If not, there are only a few more days to go! Please do consider voting for me in the family, writer or inspire categories. Click here for more.
Interested in this blog post? Well have a read of these...