I can tell my children are getting older. You know how? They're getting into gadgets.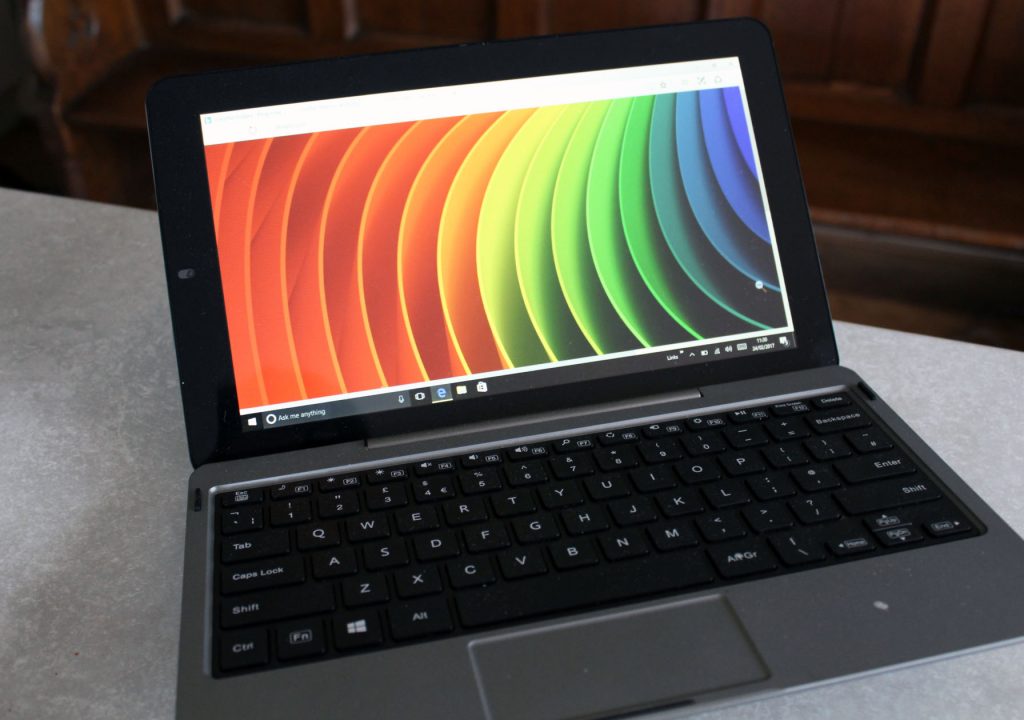 This is particularly true of Helen, our eight year old. She's increasingly needing to use a computer, and not for fun.
She frequently comes home with homework that requires online research or access to online resources. If I throw my wife's love of reading the discussion boards on Mumsnet into the mix, then I can find myself getting squeezed off my own PC.
This is problematic for a blogger such as myself. Thankfully, a solution has presented itself that will reduce the pressure on my poor old PC: the Venturer Elite Win S 11 KT 2-in-1 mini laptop.
With an 11.6" display, it is exactly what is says on the box: a mini laptop. Although small, it has some fantastic features and a good battery life of around eight hours.
Features include:
Front and rear 2 megapixel cameras
WiFi enabled
Micro SSD card slot (a 64GB micro SD card was included in this bundle)
Mini HDMI output
32GB memory
Headphone jack
It doesn't stop there. This is a 2-in-1 so you remove the keyboard and use the screen as a tablet.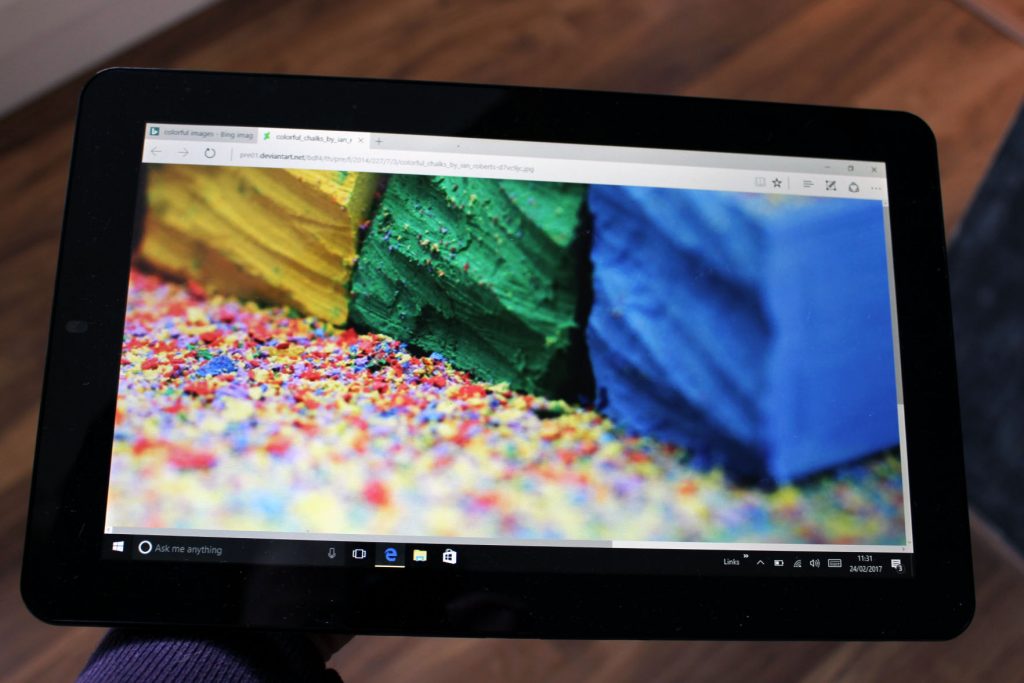 To my surprise, this is how Helen has used the Venturer most of the time. I thought she would want to use it as a laptop but what do I know? To her generation all screens are touch sensitive!
Set up of the Venturer was straightforward. I should add that it runs on the Windows 10 operating system.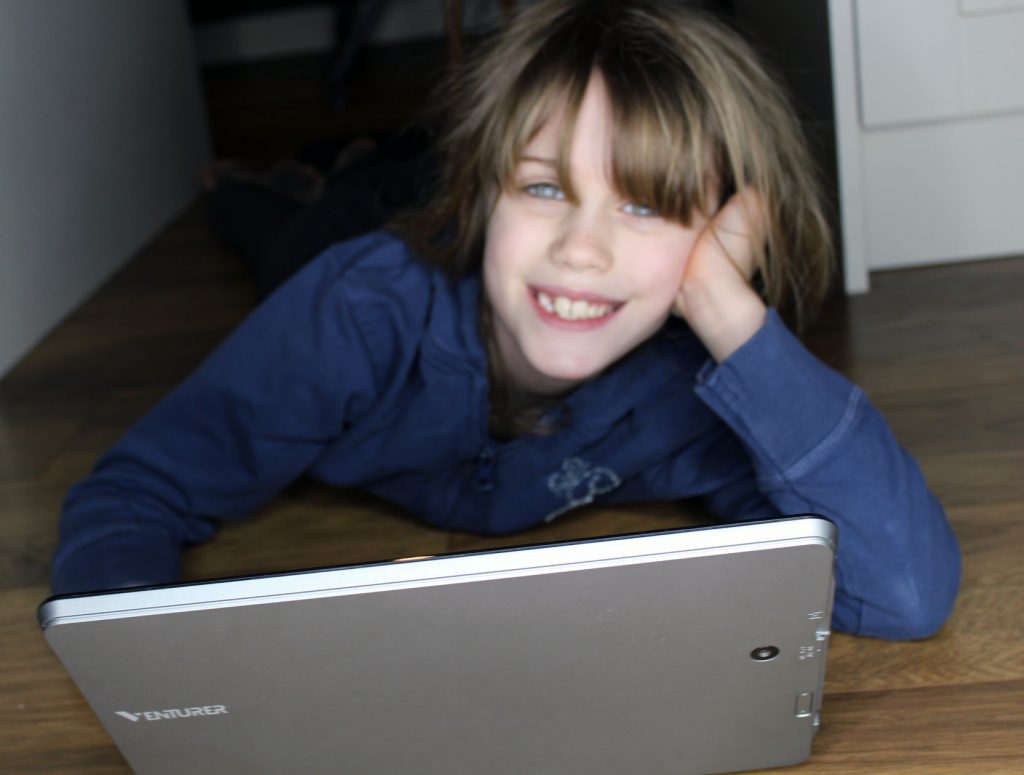 That's the background, but what is it actually like to use? The first thing that struck me was the Venturer's weight.
While small, it is quite heavy. That said, the weight is reassuring. It suggests the laptop is sturdy and that certainly seems to be the case.
The screen is held in place by a couple of powerful magnets. It does take quite a serious tug to get the screen away from the monitor.
Again, this is reassuring. The keyboard and screen aren't going to come apart unless you want them to.
As for performance, well, this is a small laptop. It's not going to provide the same level of performance as a high-spec PC.
Even so, apps open quickly, and I haven't yet opened a programme that makes it work slowly. We have used it to stream media and it's worked very well.
We have also used it to play a little music. Although my kids were delighted to dance around the kitchen listening to Taylor Swift, the sound quality was a little tinny. It would, however, be a little unfair to expect perfect sound quality from a product of this nature.
The other small issue I found was with the cameras. The resolution was okay, but not brilliant.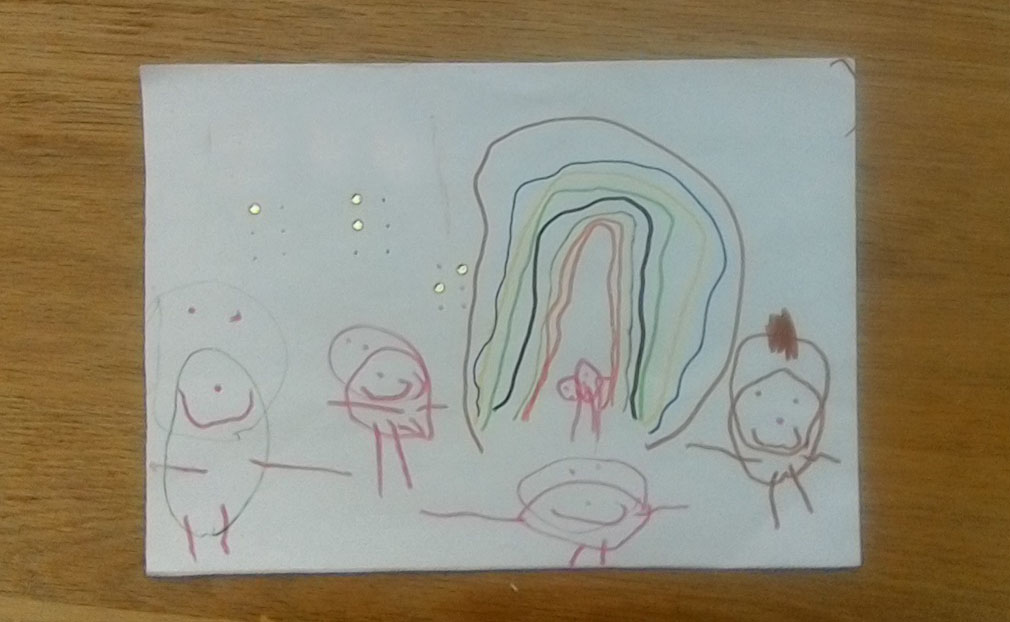 Those points aside, it's been great for the kids. As this is primarily used by Helen, I have to mention the issue of online security.
This item hasn't been specifically designed for children so there are no additional safety features beyond the usual you would expect to find installed on a standard lap top. Every household is different, but we're keeping web access limited and password protected. If Helen is online, an adult remains in the room with her.
You're probably wondering what this product costs. The Venturer Elite SE 11KT retails for around £269.99 and is available from Amazon. A slightly lower specification machine, the SE 10K is available for £229.99.
For a child of Helen's age, it is a great lap top, but you would need to monitor use very closely. For teenagers, I think this would be brilliant. It would fit in a satchel and has all the functionality they would need while also being cost effective.
Disclosure: A Venturer Elite Win S 11 KT 2-in1 mini laptop was provided for review purposes. Thoughts and opinions my own.
Interested in this blog post? Well have a read of these...