Do you wear a wedding ring? If so, in what circumstances do you consider it acceptable to remove it?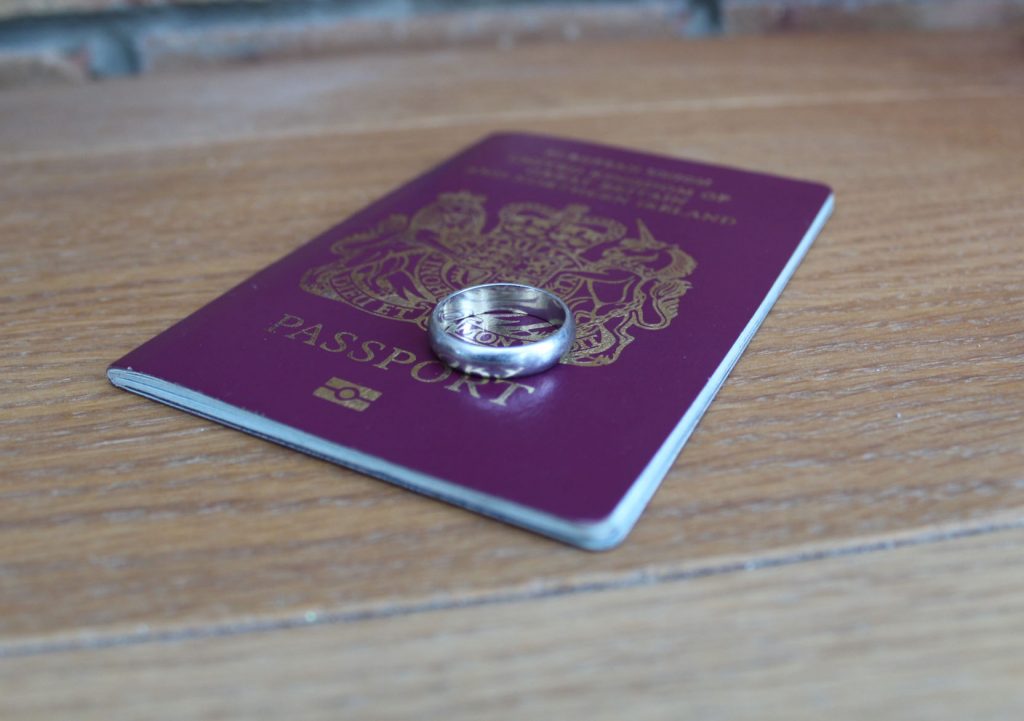 At the time of writing, I am in Australia. My wedding ring, however, is 11,000 miles away at home.
It's not the first time I've found myself in this situation. I also made a brief visit to Australia last year without my wife and family.
Before going, I informed my wife my wedding ring would be staying in Blighty. No, my intention was not to live out some seedy fantasy, pretending to be unmarried while sidling up to bronzed Sheilas in Melbourne's bars. If anything, the reverse was true.
My thinking was both highly personal and practical. My wedding ring means a lot to me. The potential risk of losing it while so far from home filled me with dread.
I'm not perfect. I have mislaid my wedding ring in the past. Thankfully it has always turned up.
In fact there was one occasion that's become family folklore. Several winters ago, my ring came off while I was digging the car out of a snowy car park. Despite my best efforts, I couldn't find it.
In the back of the car was a large cardboard box. Using a spade, I filled the box full of snow from the area where I thought the ring had landed.
I drove this snowy / icy mix home and chucked it in the bath to defrost. Sure enough, my ring was encased within it and it dropped out when the snow and ice melted.
Not that I would encounter snow in Australia at this time of year, but If I had a similar experience, the ring would probably be lost forever. It's not a risk I want to take.
Okay, at the end of the day, it is only a piece of jewelry. Many men choose not to wear one at all.
Physically it would be easy to replace and, yes, it is merely a symbol of marriage. It does, nonetheless, have sentimental value. I therefore feel it better not to wear my ring on such occasions.
I keep meaning to get a cheap alternative. Something made of steel that I can wear while travelling.
It's just one of those many jobs I never get around to doing. Until I do, on the odd occasion I find myself thousands of miles from home, I'll be doing it with no ring on my finger and an obvious mark where one should be.
Would you feel comfortable with your spouse travelling overseas without wearing their wedding ring? Are you liberal about wearing a ring? Finally, what lengths have you gone to retrieve your lost wedding ring? Bet you've never had to retrieve one from a huge chunk of snowy ice!
Interested in this blog post? Well have a read of these...