Dash cams seem to be everywhere these days. More and more people have them in their vehicles. You can see why, people wanting to keep their families and vehicles safe on increasingly congested roads.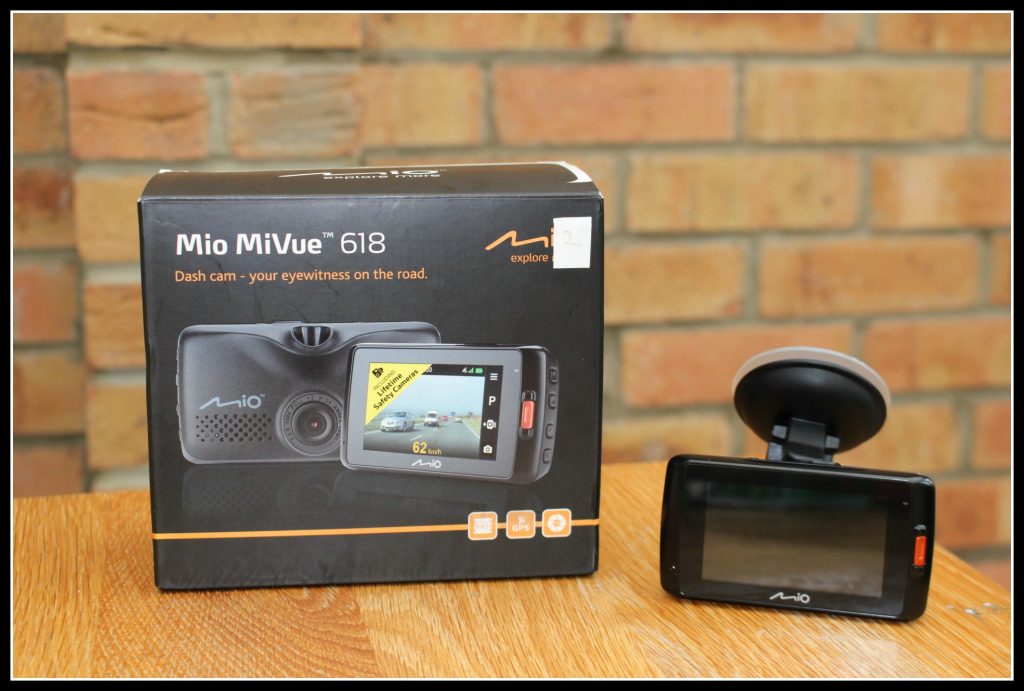 The Mio MiVue 618 is one of the latest products to enter the market. I've spent several weeks with one of these items in the car to see how it performs.
My initial thought when I took the MiVue out of the box was that it was compact. At 9cm x 4.5cm it doesn't take up a huge amount of space on the windscreen.
The start-up guide suggested it would be easy to use. Thankfully this turned out to be the case. It is essentially a plug and play product.  I have produced a short video giving a brief overview of the camera. Click below to watch the film, or read on for more detail.
The Mio MiVue 618 must be plugged into your car's 12v charger to work. It starts recording on a loop on a mini memory card. This, however, is not the limit of the MiVue's capabilities.
The dash cam also has an 'event' mode. This mode will come on automatically if the camera senses sudden acceleration or aggressive driving. Any footage recorded in this mode will be stored in a special folder so it isn't over-written.
There is also a speed warning. This alerts you to the fact you may be exceeding the limit or approaching a speed camera.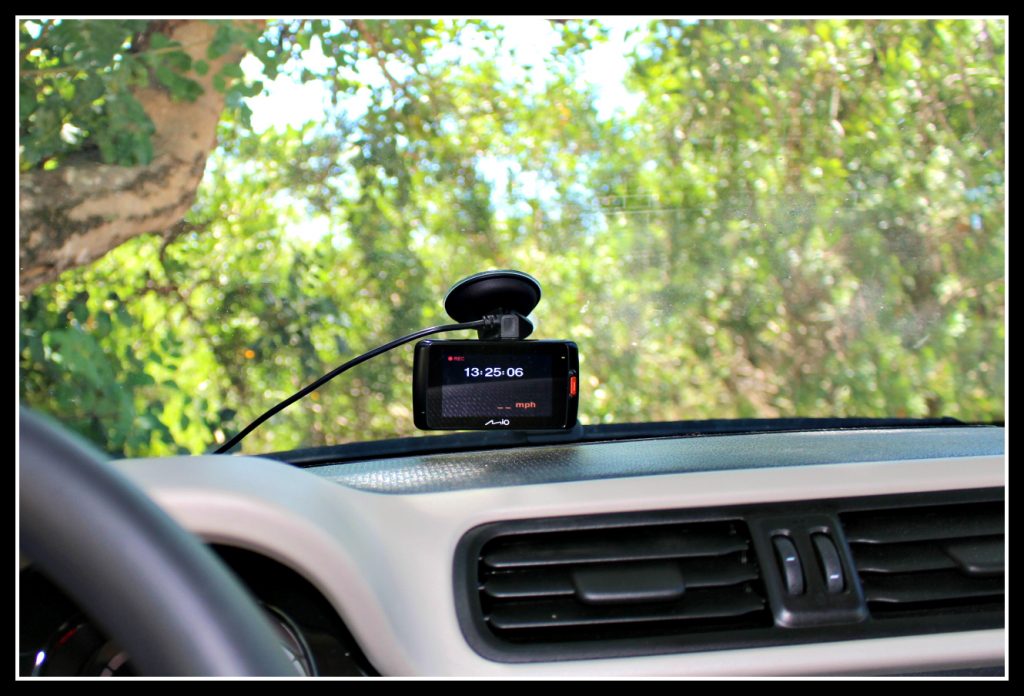 You can also take still images. Simply hit the camera button and it will take a snap.
Another great feature is the 'lane departure warning'. An audible alert will go off to warn you that you have drifted from the centre of the lane in which you are driving so you can avoid accidents.
Of course accidents can still happen if your vehicle is stationery. Assuming the Mio MiVue is hooked up to a power source, it will automatically start recording if it detects someone has bumped your car. Just be advised, your vehicle will need to provide a constant power source for this feature to work (see comment below about the charging cable).
The Mio Mivue 618 is GPS enabled. If you take a look at the video, you will see that altitude, latitude, longitude not to mention time, date and speed are stamped in the right-hand corner.
So is it any good? I found it very easy to use. Making changes in the settings menu was straightforward and the recording quality was great.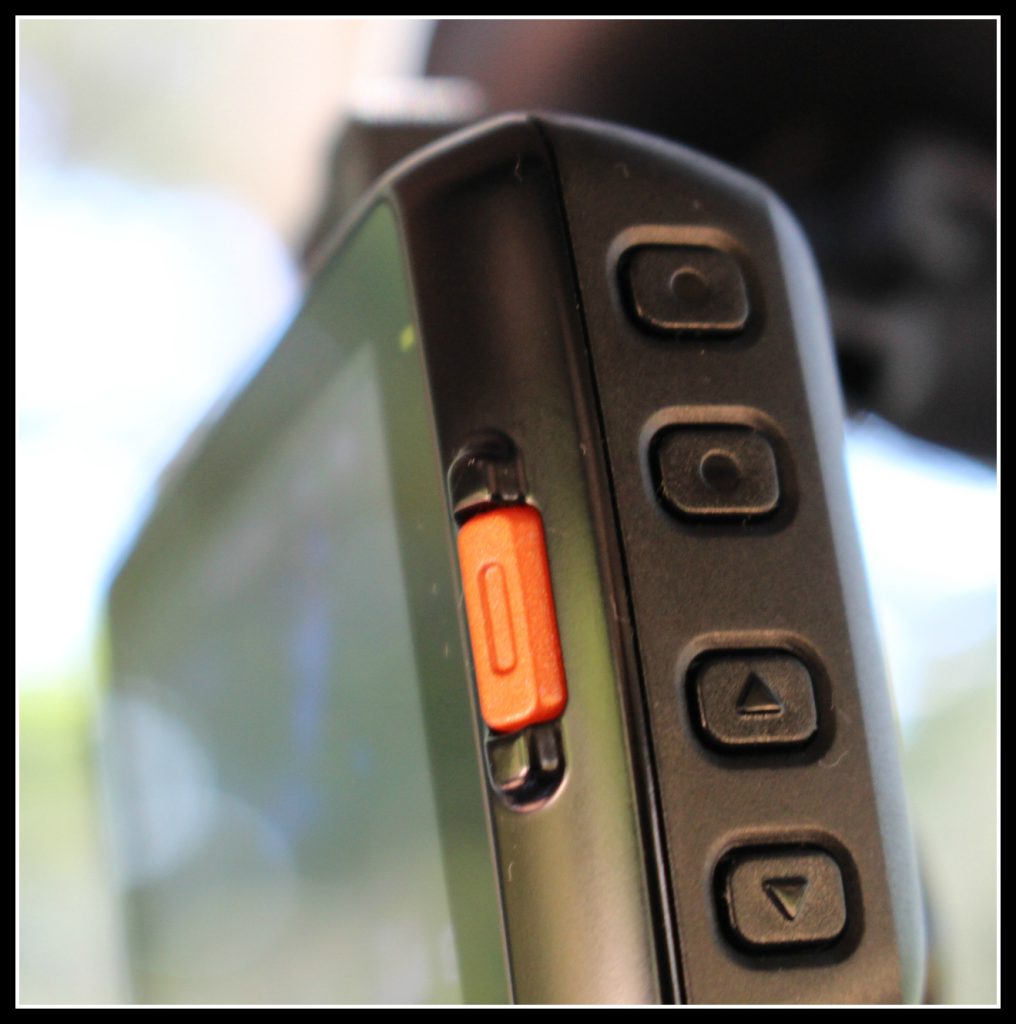 My one and only gripe was the power cable. The device must be plugged into a 12v charger so there is no scope to plug it into a USB port. You therefore can't plug it into a battery pack if you wish to use it in parking mode and your car doesn't have a continuous power source. That said, Mio isn't pushing the parking mode as a major feature, instead using picture quality and the other features as selling points.
In terms of cost, at the time of writing the Mio MiVue retails for around £100 and is available at Currys, PC World and direct from the Mio website. I have seen cheaper dash cams available, but I think you get what you pay for.
This is a good quality, easy to use device packed with some great features. It's a great little dash cam that does everything you might need of it.
A sample product was provided for review purposes. Thoughts and opinions entirely my own. 
Interested in this blog post? Well have a read of these...