I took this image of the River Thames while walking across London Bridge a couple of weeks ago. I didn't expect the image to work out, but I was very happy with the end result.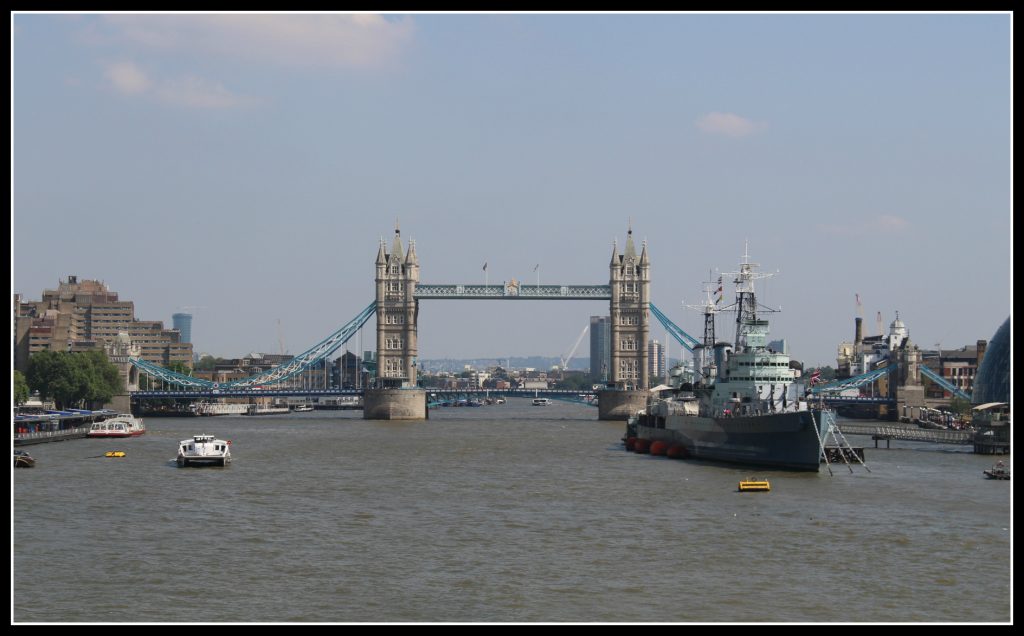 I think this is a classic picture of the River Thames on a sunny day. I probably don't need to tell you this, but from right to left that's the bulge of City Hall just visible right at the edge with HMS Belfast dominating the foreground and the amazing Tower Bridge in the background (just to give you a contrast, here's a black and white image I took from Tower Bridge a few months ago).
Although I am fond of this image, I would have to concede it gets zero points for originality. I was one of many, many people on London Bridge taking pictures of exactly the same scene!
If you want the detail, here it is. The image was taken using a 18mm-200mm lens and the focal length was 91mm, aperture f7.1, ISO 100 and shutter speed 1/200 sec.
While I have your attention, please don't forget you can enter the #LoveCaptured competition that's being run by relationship website eHarmony. Taking part is really easy, there are some great prizes on offer and I am one of the judges. Read all about it here (and no, you don't need to use eHarmony to participate).
As I usually do on a Sunday, I have added this image to the #MySundayPhoto linky hosted by the brilliant @Photalife blog. Click on the badge below to visit the linky.
Interested in this blog post? Well have a read of these...