Allow me to introduce the latest additions to our family. These two scarecrows have been placed among our potatoes to guard them from, well, crows and other birds.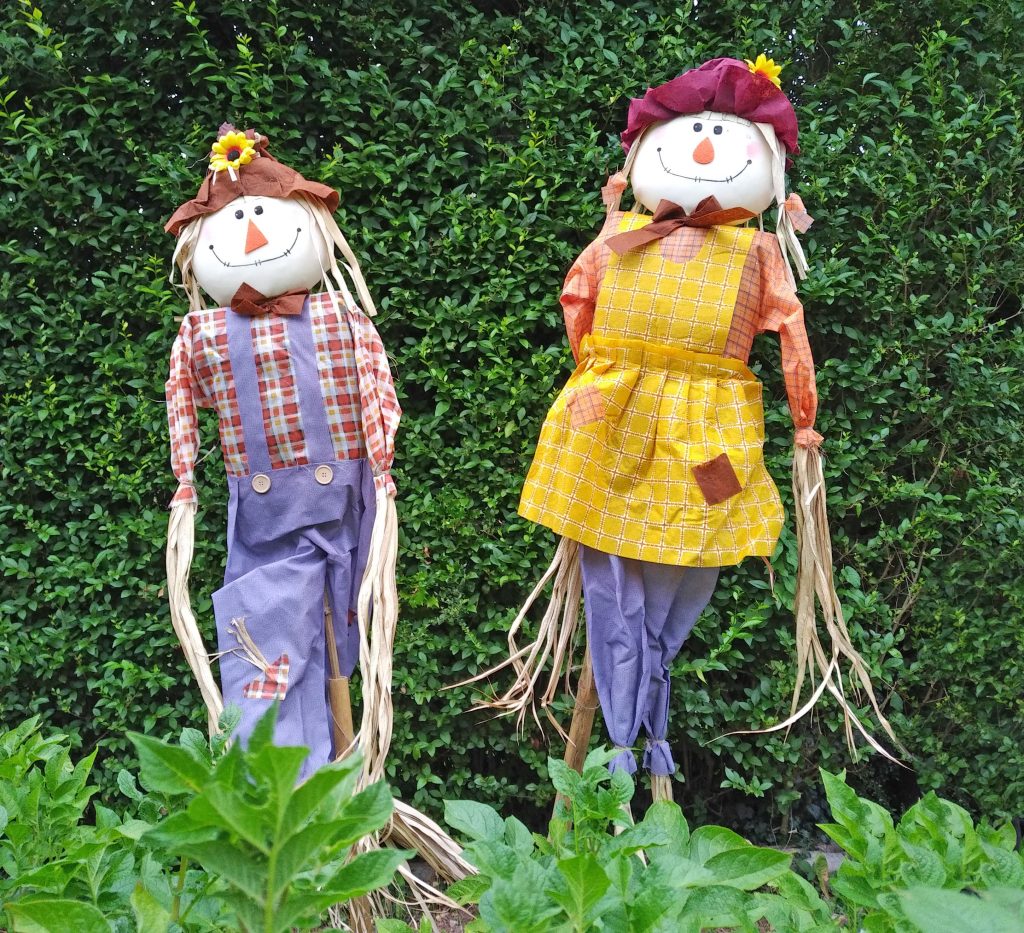 They were sent to me earlier this week and the box containing them had been left unopened in the conservatory. The aim had been to wait until the start of the summer holidays before opening the box, but after a little too much screen time yesterday, Helen and Izzy asked if they could open the box.
It seemed like a good way to get them outside and I'm glad I said yes as the kids thought the scarecrows were amazing. They had great fun playing with them. Confusingly, they named one on the right Izzy and the one on the left Helen.
The only problem we have now is that it can very disconcerting looking down the garden and seeing these two staring back at you. More than once Mrs Adams and I have done a double take, mistaking a scarecrow for an unwanted visitor! Goodness knows what the neighbours must think.
Thanks to the guys from Waltons Sheds for sending me the scarecrows. They've certainly livened up our vegetable patch.
I've added this picture to the #MySundayPhoto blogging linky hosted by the marvelous Photalife blog. I encourage you to click on the badge below to pay the linky visit and check out the photography posted by other bloggers.
Interested in this blog post? Well have a read of these...