It's been a little while since I provided an update on our gardening activities. I have to say, it has been a turbulent time in the vegetable patch.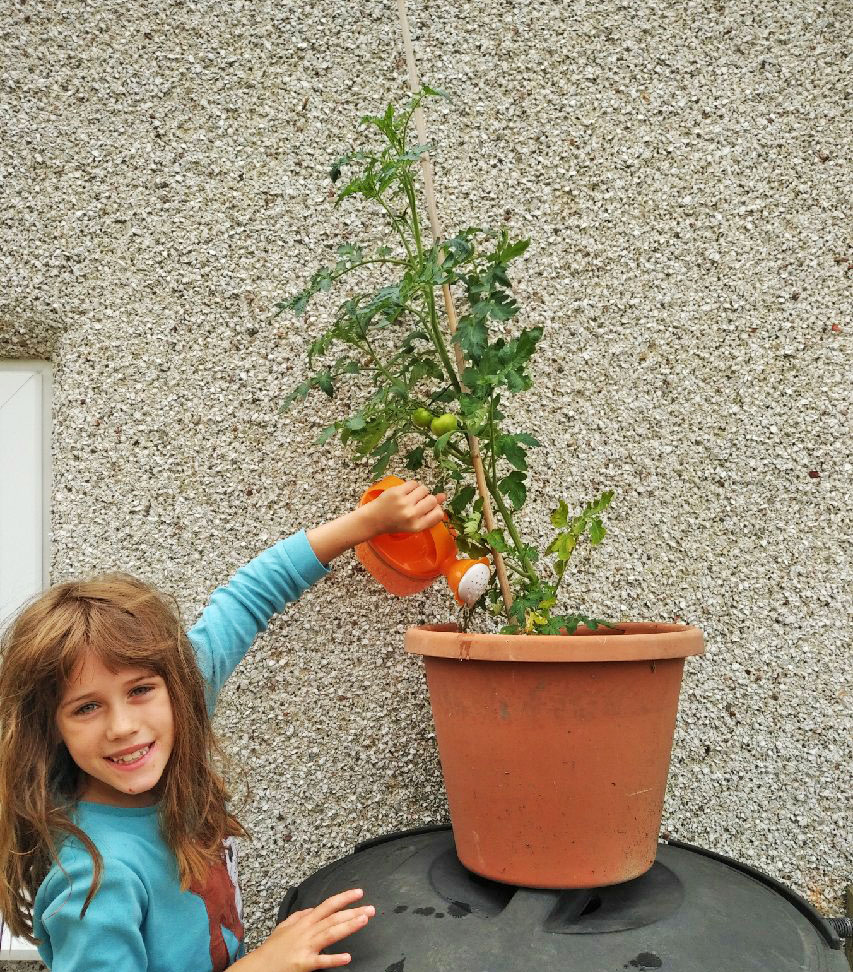 The hot weather has been both a blessing and a curse. Most of the plants have flourished, although there have been problems along the way.
The plants have required watering from time to time. Helen and Izzy have helped me with this and when it's been practical to do so, the plants have been watered with the recycled contents of the paddling pool. Here's what's been going on.
The tomato plants
I'm going to tell you a story. I have two friends who are brothers: Steve and Cliff, both of them keen gardeners.
Steve tries to grow his plants organically while his brother uses every chemical fertiliser known to man to encourage strong plant growth. It's a running joke that Steve's organic crops are small but perfectly formed whereas Cliff's are massive in comparison.
Well guys, the reverse is true in my garden. There's a compost I often use called New Horizon that is organic, peat-free and recycled. We planted some of the tomatoes in this compost and they have grown tall and strong and are already bearing fruit.
I've had to remove the plants from the greenhouse because they couldn't take the heat. Even so, they are doing exceedingly well.
The remaining plug plants I placed in a standard grow bag. I wouldn't normally buy this kind of thing as I don't like the thought of peat bogs being destroyed. On this occasion, I was rushed and had to buy something quickly so threw the first grow-bag I came across onto my flatbed trolley at the garden centre (….and left feeling very guilty).
The plants grown in the grow bag? They're absolutely tiny, as the picture below shows. They may produce some fruit, but I'm not holding my breath.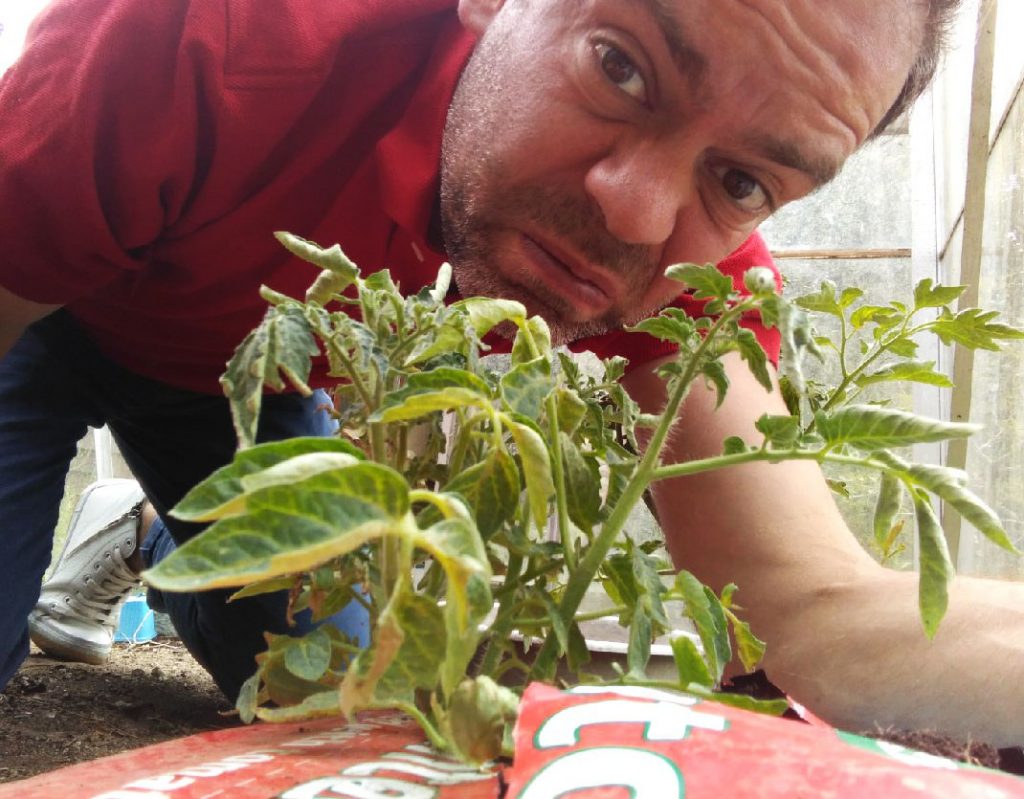 Interesting, isn't it, how the plants growing in the peat-free recycled matter are doing so well?
The runner beans
The last time I wrote a gardening update, it was the beginning of June (sorry folks, I just kinda got busy!). Our next door neighbour knocked at the door and gave me some of hist leftover plants.
I confess it took me a few weeks to separate the plants and put them in their own pots. During this time, I made the mistake of leaving them in the green house and it was too hot for them.
When I came to transfer them, I could tell some of them weren't going to survive. In fact, I thought I might lose the lot.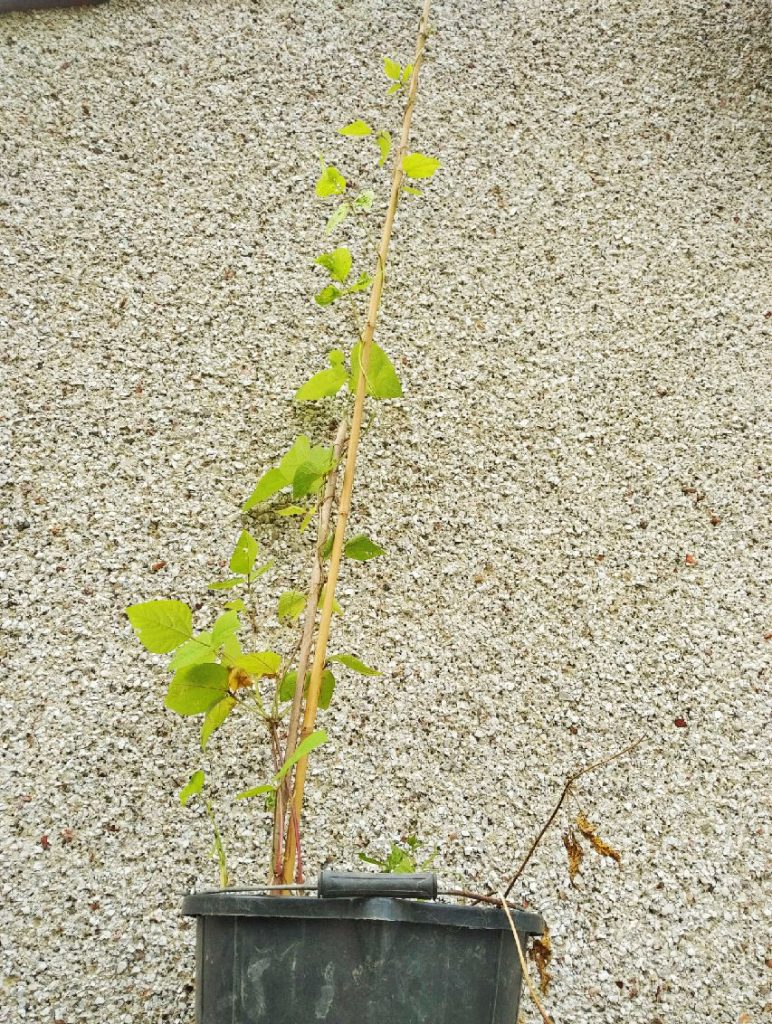 I lost about half of them. The six plants that survived are now flourishing.
I had placed them in a shaded part of the garden so they didn't get the full force of the sun. The surviving plants are now big enough to take the full force of the sun so they're now in a less shaded spot and doing very well indeed.
Potatoes
The potatoes are simply going from strength to strength. They keep trying to flower, so I have been regularly removing the flower heads. If I didn't, the plants would put all the energy into flowering instead of growing tubers.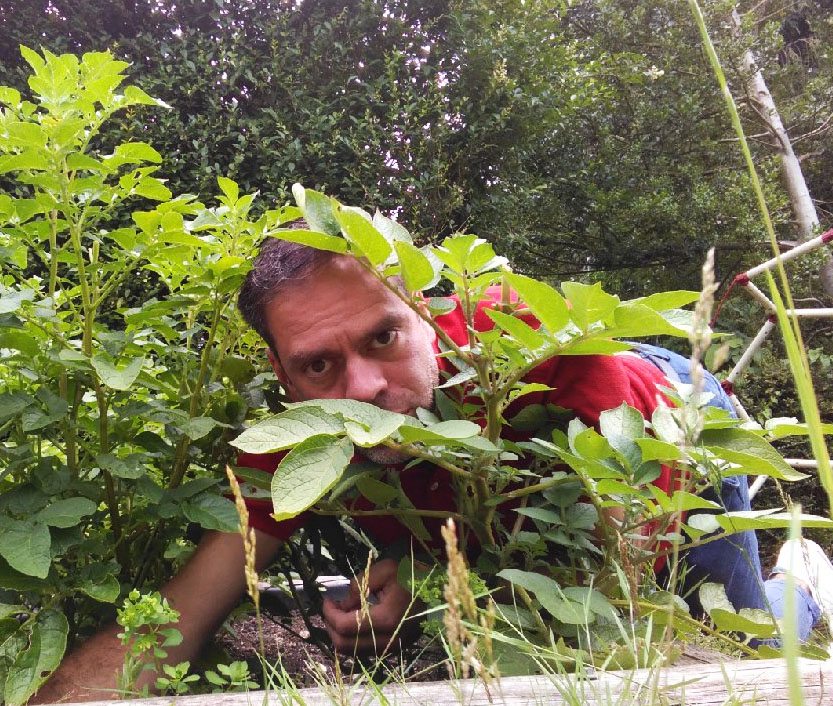 I have spread a little compost at the base of each plant and Izzy and I have occasionally watered them. Otherwise, I've just left them to it. I guess we'll see how good the crops turn out in a few months' time.
Until next time
I think all the plants could do with some plant food so I shall be giving them some over the next few weeks. I'll provide another update in a fortnight or so as I suspect some tomatoes will be ready to eat by then.
Are you growing anything this year? Are your children helping you in the garden? If so I'd love to know about it. I think it is very important kids learn where food comes from and it's great to hear what other families do to encourage this.
Interested in this blog post? Well have a read of these...