With my kids having been at school for all of two weeks, I am already finding myself having nightmares about the school run. It is, for me, one of the most irritating aspects of being a parent.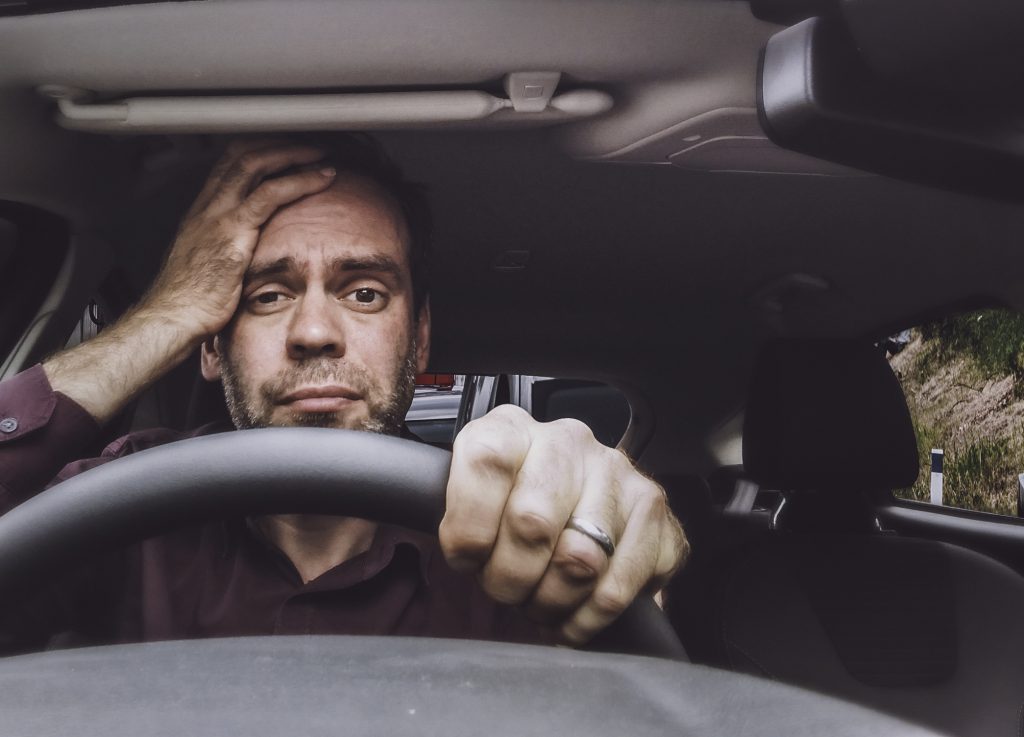 Forget the disturbed sleep, the occasional cleaning up of vomit and the hassle of buying school uniform. I expected all of this when I became a father. Having to tolerate other people's inability to park a car or drive without simultaneously looking at their mobile phone…this I did not expect.
We do not live on our school's door step. There is no direct bus or rail route and being very hilly, we drive, at least for some of the journey.
I have discovered that I can drive part of the way and walk some of the way. When I can bundle the kids out the door early enough, this is what we do, especially on summer days. It's great exercise and not as damaging to the environment.
Even so, driving is generally a part of the routine. While stuck in yet another infernal traffic jam this morning, I came up with four scenarios I've seen or regularly see on the school run. Please do buckle up, check your mirrors, indicate and tell me what you think.
The car with a built-in laziness function
Some mums and dads seem to think they are trying to break a Guinness World Record for parking as close to the school as possible. I'm pretty sure some would park in the school yard itself if they could figure out a way to do it.
It seems their little darlings can't be expected to walk an additional 50 metres. Driveways get blocked, pavements are made impassable and warning signs ignored simply to shave nano-seconds off the journey. We can all be in a rush, but please guys, let's have some consideration for the people around us.
Yellow lines are voluntary, right?
I was witness to Motoring Maneuver of the Year last week.  It was selfish at best, dangerous at worst.
A dad was trying to drop his son off at school. He threw his car on to the opposite side of the road and pulled up on double yellow lines on a blind bend. He did this just as a delivery van rounded the bend to find Stunt Driver Dad right in front of him blocking the road.
Would Stunt Driver Dad move out the way? Oh no, of course he wouldn't. He sat there, forcing the delivery van to pull up on to the pavement so he could get round the bend.
If Stunt Driver Dad had rounded the corner, a journey of, oh, five metres, he would have found himself in a wide street with virtually no cars parked on it. I therefore refer you back to point one up above.
You could fit a bus in there
I've lost count of the number of times I've seen people carriers parked in spaces where you could fit three cars. In fact, I have to be careful doing the school run with Mrs Adams.
Although Mrs Adams rarely accompanies me on the school run, the sight of bad parking brings out the Glaswegian in her. Muttering under the breath doesn't come naturally to Glaswegians and the other day, when she and I dropped off Izzy together, I'm pretty sure the whole street heard what she thought of the various bad examples of parking on display. Let's just say she wasn't subtle.
I'm using an app to drive my car
Mums and dads drum the road safety message into their kids. They then strap their kids into the back of the car, pull into the traffic and decide this is the time to check Snapchat / Facebook / Twitter, ad infinitum.
I kid you not, I see this on a daily basis. It's not only dangerous, it sends out such a bad message to the kids and it isn't necessary. Urgent messages can be responded to before driving off.
What have you seen?
This tends to be quite an emotive issue. Have you seen any crazy examples outside your kids' school? If so, please do leave a comment below. I'm confident some of you will have seen better than Stunt Driver Dad or App Mum at the wheel.