Christmas is almost here. No doubt many of you will be buying your children a scooter as a gift.
My kids both have scooters and love using them, especially Elizabeth, my youngest child. It's also a fact that I have an adult scooter and I won't deny it, I thoroughly enjoy buzzing around on it.
For those of you thinking about buying a scooter for your offspring, the infographic below from Halfords may prove useful. It shows how you can keep safe using a scooter and also shows how you can do various stunts. I hope you find it informative and good luck pulling off the stunts!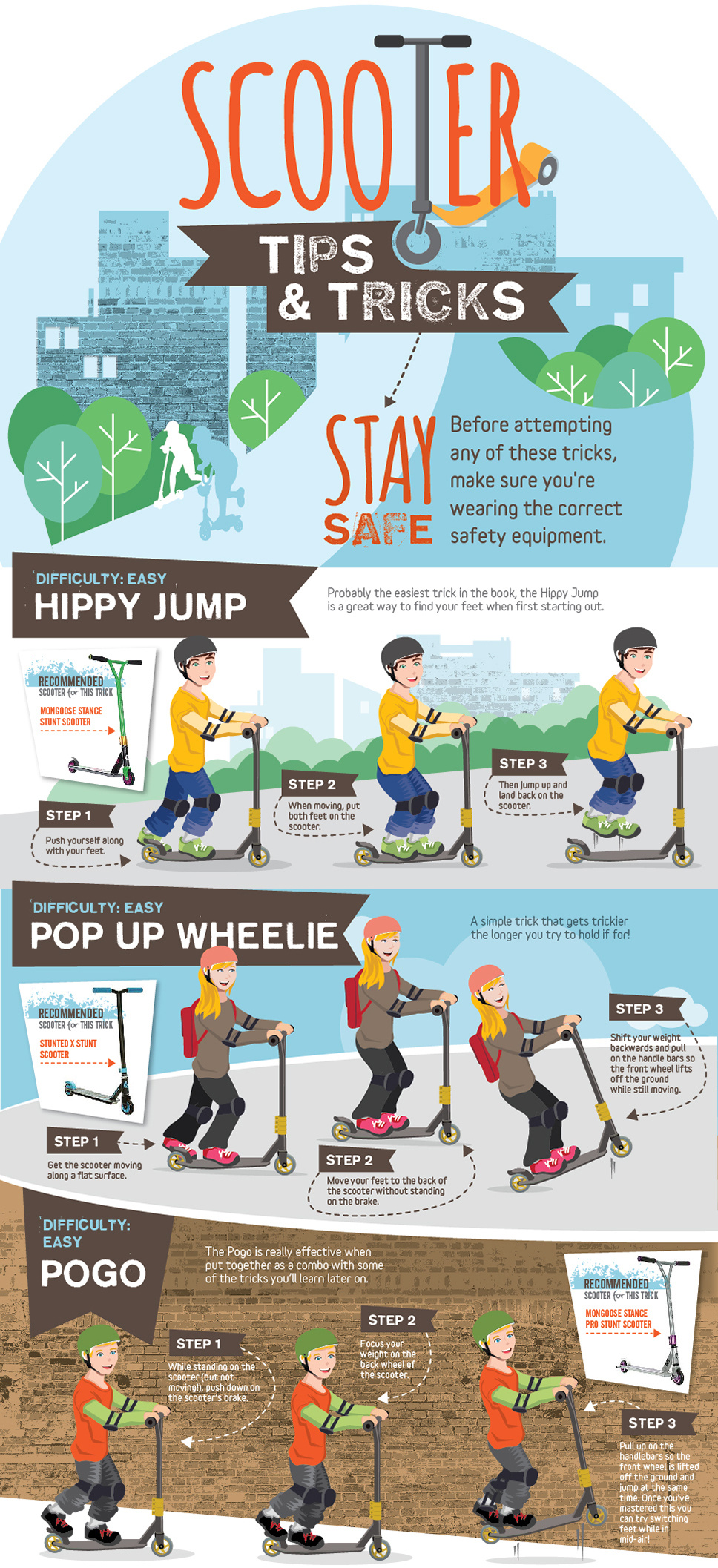 Disclosure; this is a collaborative post produced in association with Halfords.