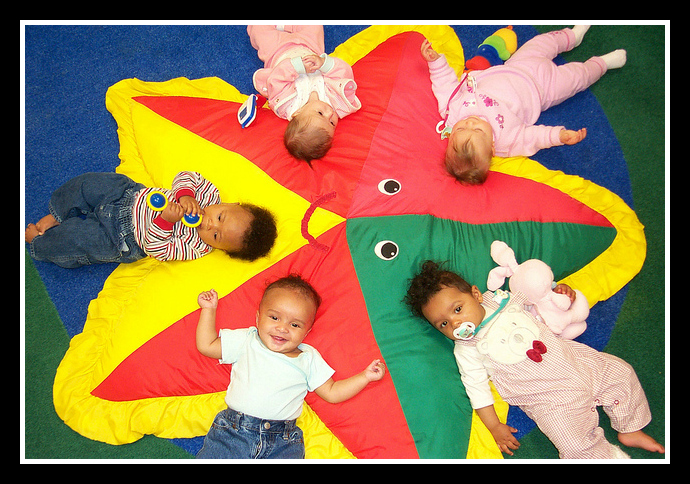 Here's a question for you. Okay, it's not so much a question but a series of questions. Do you ever use some kind of childcare provider, be it a childminder, nanny, pre-school or nursery?
If so, have you ever checked the business's Ofsted registration? Have you asked to see an individual's Disclosure and Baring Service (DBS) certificate or peadiatric first aid certificate?
I'm asking this because I had a very enlightening conversation with a childminder the other day. It was an atypical situation. I was at my brother's wedding reception (hooray!).
It was in a part of the world where we didn't know anyone and we had to arrange some childcare for the latter part of the evening. We were in the slightly awkward position of having to hire someone we hadn't physically met before.
It's not like we hired the fifteen-year-old child of some random person from a nearby village. This individual happened to be a very experienced nanny who had worked for my sister in law's family so she knew them all on first name terms. The reception itself was taking place in the grounds of a family home and the kids were going to be a few paces away from us at all times with various close and extended family members constantly in the vicinity of the children. It wasn't a high risk operation.
When I spoke to the nanny on the phone I felt compelled to ask whether she was DBS checked. Only thing is, I did it in a typically British and awkward way.
"I'm sorry to have to ask," I said, "but you are DBS checked and registered with Ofsted aren't you?"
She was completely unbothered and unflustered by the question.
"Yes of course, I'll bring my folder with me and you can see all my qualifications on the night."
I then bucked up my ideas and found my confidence.
"I don't know why I'm apologising," I said, "you are looking after our children, all things considered I think it's quite a reasonable question."
She then said something I found quite extraordinary.
"I often go to childminding jobs. I take my folder listing all my qualifications etc. I'll offer it to the parents and they say 'oh no I don't need to look at that'."
Maybe I'm just a bit fussy, but whenever we've used childminding or childcare services, we've always checked out the individual or business beforehand. If I'd asked that question of our childminder and she had said "no" or refused to show her documentation, well, the deal would have been off. I don't think that would be an unreasonable response.
The qualifications and background checks are all done for a reason. If I ran a childcare business, I think I'd feel mightily offended if people didn't check out who I was and that I was properly regulated.
I guess I have a message to parents; don't be so British. I bet a million quid you'll check out an online retailer's reputation before making a purchase. Why not do the same with those providing childcare services?
Oh, on the night our childminder did a superb job. In case you're wondering, yes, she did arrive with a folder detailing her background and DBS certificate and Mrs Adams and I spent a few minutes going through it. Better still, she seemed quite happy for us to do so.
Pic credit; US Army. Reproduced under Creative Commons agreement.
Interested in this blog post? Well have a read of these...