I've long been an advocate of limiting the amount of screen time children have. I accept screen time is a fact of life, but I want it balanced and to my children are undertaking physical activities, ideally outside, in addition to spending sensible amounts of time with screens. I also think too much screen time can have a negative impact on children's behaviour and the results of a survey from kitchen appliance manufacture Beko provides further evidence this is correct.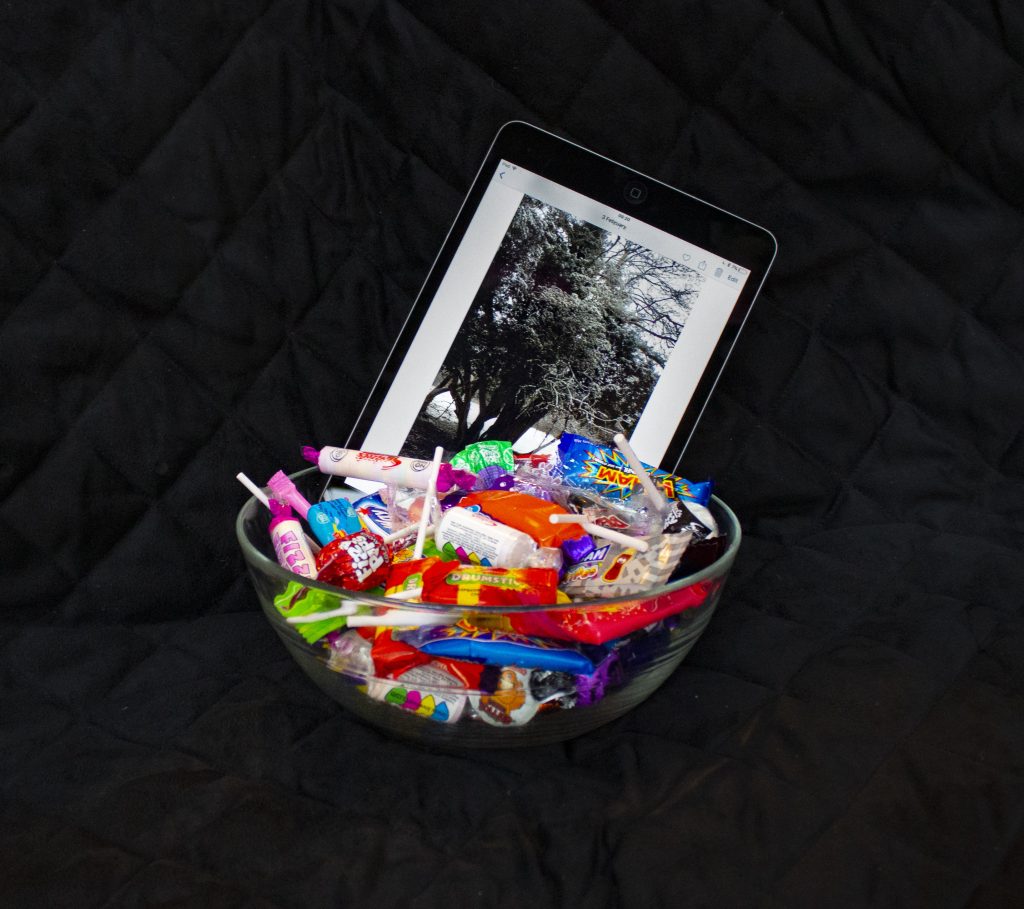 The publication of Beko's survey has, for me, come out at the ideal moment. Somewhat ironically I have just been interviewed by well-known Danish TV journalist Kim Bildsøe Lassen for a feature about children and screen time (it'll be aired on DR TV in Denmark any day now). It was a surprisingly tough interview and despite the fact Mrs Adams and I do take steps to limit our children's screen time, it made me realise we must do more.
You may be wondering what steps we take to limit how long Helen and Izzy spend on screens. First of all, we do not allow screens in the morning before school at all.
Although we don't always manage to stick to this rigidly, we also say no screens before six pm, including television. In a bid both to spend more quality time with the kids and to keep them away from tech, I have this week introduced 'evening reading time' during which I read to both children before Mrs Adams comes back from work.
I've also set very tight parental controls on Helen's iPod. The entire thing locks down after 30 minutes of use.
Screen time statistics
The Beko research was published as part of its #EatLikeAPro campaign to encourage healthy eating. In total, 1,000 parents from across great Britain were quizzed and the results found that:
40% of parents think their kids' behavior gets worse after they've spent time in front of a screen with 45% saying they find it harder to get on with their children after they've had screen time
One in four parents says their children spend more time using screens than playing outside while a huge majority, 83% say their children's behavior is better if they've spent time being active or exercising rather than having screen time.
Comparison with healthy eating
The survey didn't stop there. Parents were also quizzed about the effect of diet on their offspring's behavior. More than half of those questioned, 55%, said their children's behavior changes depending on what they've eaten. The foods identified as the worst culprits for causing poor behavior were: Sweets, with 62% of respondents highlighting them as a bad influence, fizzy drinks by 59%, chocolates by 47%, energy drinks by 39% and crisps by 21%.
Our experience
I can see a difference in my children's behavior if they have been to a birthday party and eaten sweets and had sugary foods. In fact I often try and get them outside and active when we return from parties or similar, so they can get some fresh air and burn off the energy.
On a rainy, cold, day when we maybe haven't been outside at all and we've watched a couple of films, or the kids have played with apps and games, I see a change. It often comes at about 4pm in the afternoon and the kids just go hyper.
In these circumstances, I am not immune from telling Helen and Izzy to put on some old clothes and that I will take them outside anyway. Sometimes I make it a challenge to come back as wet and dirty as possible. Yes, they need to change their clothes but, wow, does it lead to improved behavior and a happier home life!
To be honest, there's not anything new to any of this. There is a very good reason why schools ban unhealthy, sugary foods and have two breaks a day. It's because children, just like adults, need to get out and be active and need to be encouraged to eat a balanced diet.
#EatLikeAPro
Several months ago, Beko teamed up with FC Barcelona to launch and promote its #EatLikeAPro campaign. The aim is simply to encourage families to adopt a healthier lifestyle by paying more attention to what they eat.
It has a dedicated website with recipe ideas. It also has a personalised 'cheer generator' featuring players from the FC Barcelona team. If your child eats all their vegetables or fruit, they'll get a specific message from one of the players congratulating them for doing so!
What about you and your family?
Do you notice a difference in your child's behavior if they spend a long time online? How does diet affect them? Can that be a negative influence as well? It would be great to get a conversation going on these important subjects so please do leave a comment with your thoughts below.
Disclosure: This commissioned article was produced in partnership with Beko.
Interested in this blog post? Well have a read of these...