When asked to review smol laundry capsules, I thought I'd use them for a week or so and get an idea how well they work meeting the needs of a family of four. The first time I used them, however, was in extreme circumstances. They got a real test when I was preparing a meal in the kitchen for the kids and a full, unopened bottle of red wine got knocked over and smashed.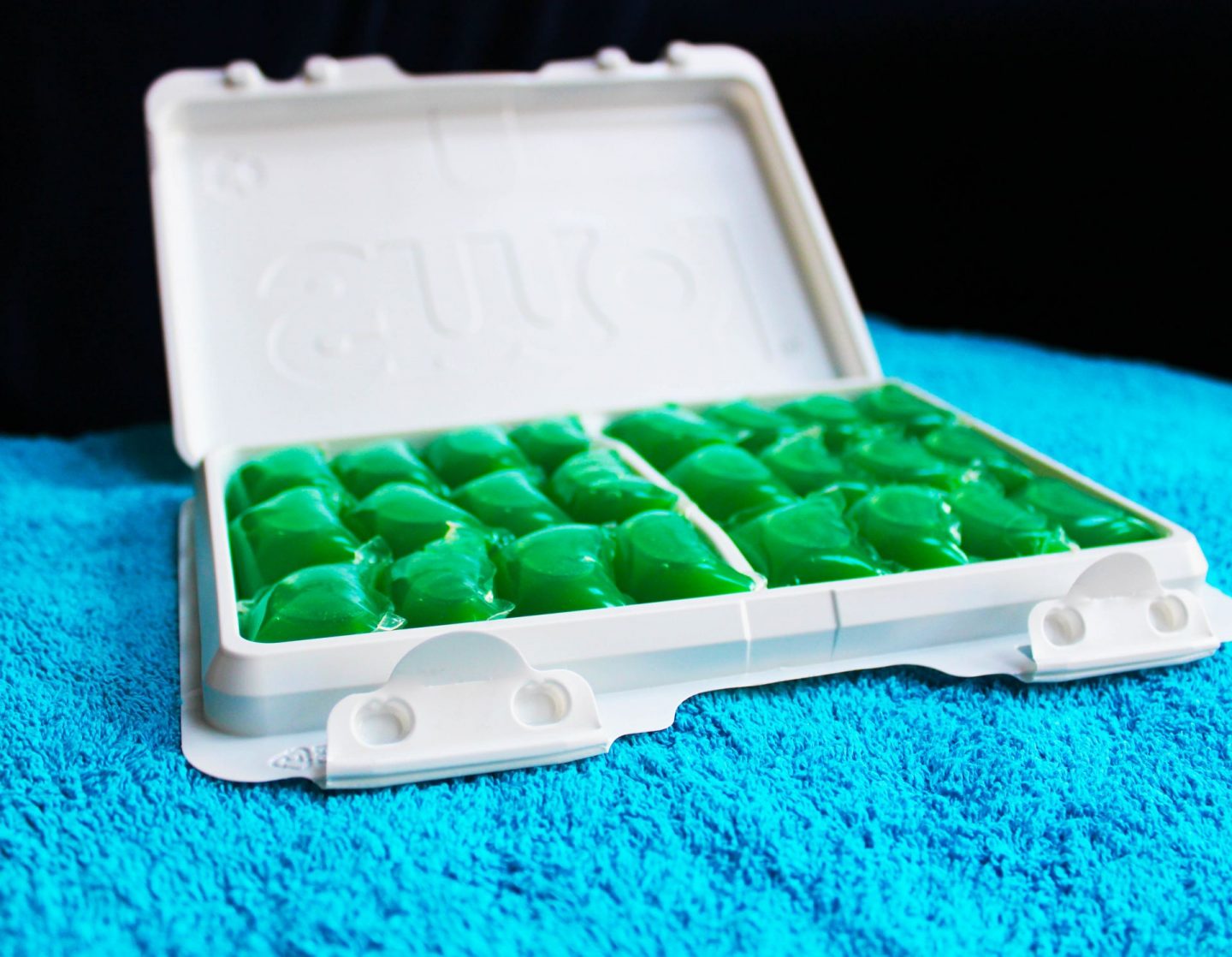 Red wine was pouring all over the work surface, down the front of the units and all over the floor. I carefully picked up the larger bits of glass and then threw a bathroom towel over the puddle of wine to mop up the spillage and stop it spreading.
I hardly need to point out that I was left with was a towel saturated with red wine. I hurriedly threw it in the washing machine with a few other items, popped in a smol laundry capsule and put it on a 60˚C wash (I'd normally go for a colder wash but hey, this was red wine).
I hadn't read the instructions and I had no idea if I was using bio or non-bio capsules. I simply had to get this wash on quickly to clean up that towel and, besides, I still had loads of spilled wine to clean up!
In the mad rush to get things cleaned up, I didn't manage to get a 'before' picture, but I am sure you can use your imagination! The image below was taken the moment the wash came to an end. Apart from some tiny dots where the colour had previously been bleached out of the towel, the smol capsules worked perfectly and all the wine was washed out of it.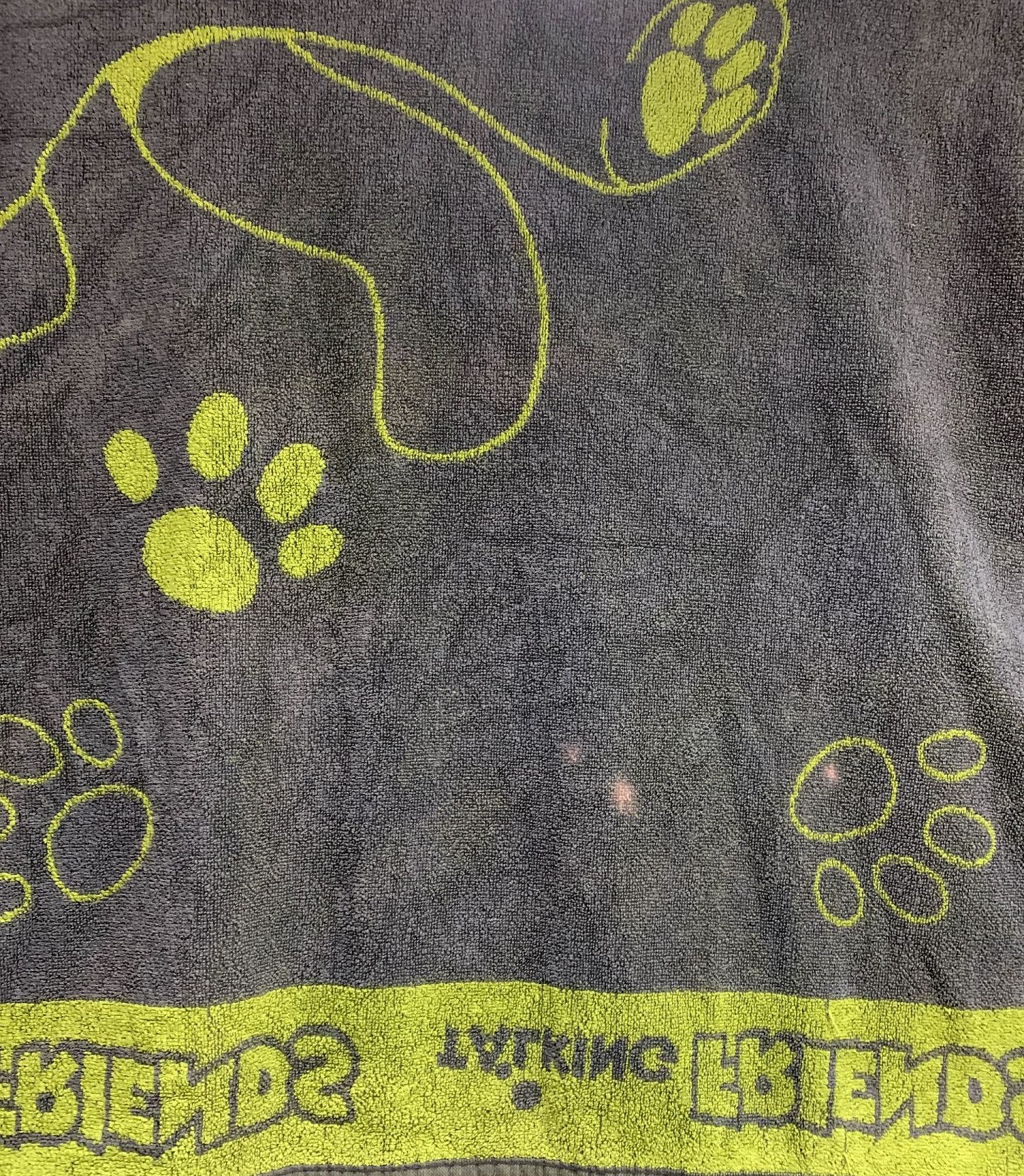 That was my dramatic introduction to smol laundry capsules. I certainly didn't make it easy. If that's got you interested, here's some more info about its product range.
Smol laundry capsules and dishwasher tablets
Smol was set up in 2018 by two former work colleagues Nick Green and Paula Quazi. It produces laundry capsules that are available as both bio and non-bio products. On top of this, smol has recently added dishwasher tablets to its range.
There are a couple of major differences between smol and most of its rivals. Firstly, its products are super-concentrated and secondly, they are delivered to your home in packages that fit through your letterbox. In fact, the idea of launching smol came to Paula because she was fed-up of lugging huge packages of laundry detergent and washing powder around when she did the shopping.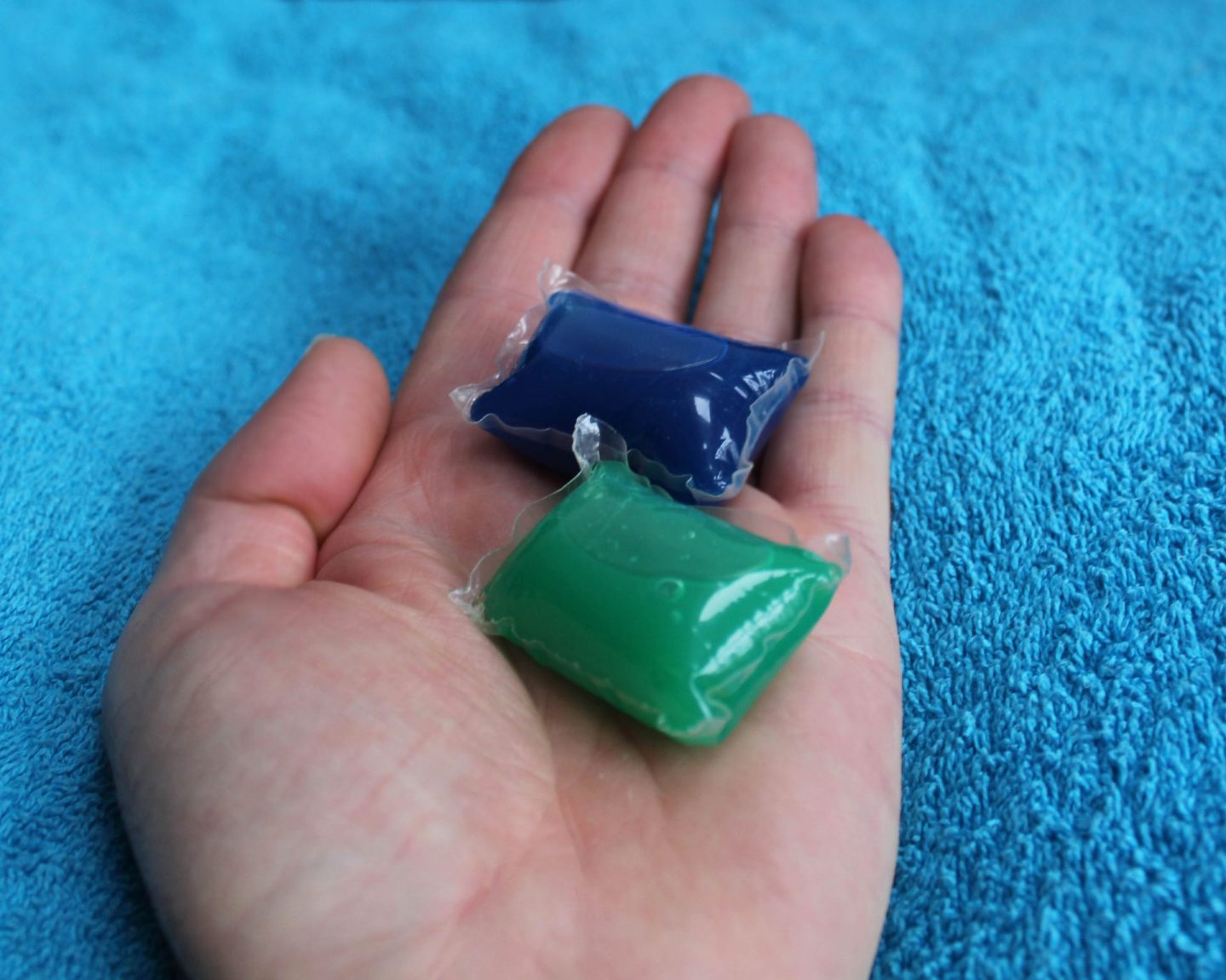 Being delivered direct to the consumer, smol's prices are significantly lower than similar products. The laundry capsules come in a pack of 24 and this will cost you £3.85. A quick search online showed household names selling similar items in similar quantities for between £5 and £7 so it does represent a significant saving.
The dishwasher tablets, meanwhile, cost £4.20 for 24 tablets. Price-wise this puts them on a par with rival products, but you don't have the convenience of having them delivered to your home.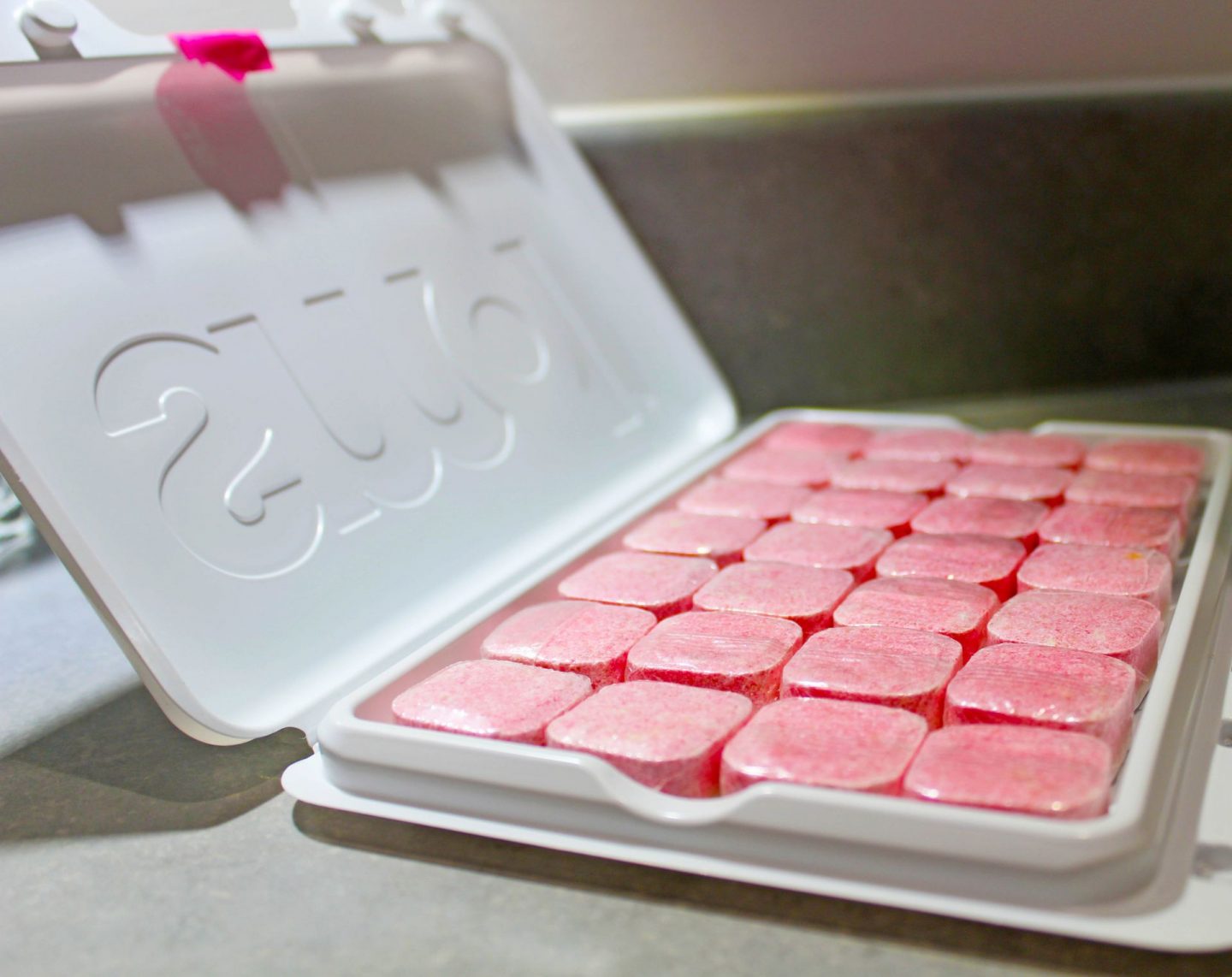 Environmental credentials
Before I tell you how the smol products have performed, I'll say a few word's about smol's environmental and ethical standards. Firstly, smol states its products use fewer chemicals than other brands.
The packaging is lightweight and made from recycled materials that can be recycled. In fact, packs can be returned to smol so they can be washed and reused. Smol states its products are vegan-friendly, have not been tested on animals and have 'leaping bunny' certification.
Product performance
In addition to the red-wine soaked towel, I have done a number of other washes using both smol's bio and non-bio laundry capsules. I've done washes at 60˚C, 40˚C and 30˚C. The smol capsules have worked perfectly at shifting mud from sports kit, ink from school uniform, flour and bread mix from sports clothes (don't ask) and, of course, red wine from a towel used in a clear-up operation.
The laundry capsules are scented using essential oils. I found the scent is very noticeable when I removed the clothes from the washing machine. I was a bit concerned I would find this overbearing but the scent faded quickly so it wasn't an issue.
The dishwasher tablets also worked well. I have only used them on a standard, eco-setting but the results compare very well compared to other products we have used. They have shifted breakfast cereal from bowls, blended juice drinks from glasses, coffee stains from mugs and so on.
Final thoughts and further information
When I was first introduced to the smol range, I wasn't entirely sold on the idea. Why would someone like me set up an online order when I spend so much time in supermarkets anyway?
The price of the laundry capsules, however, and their performance are both very compelling reasons to set up an order. You can also use them knowing they use fewer chemicals and the packaging has been designed to have limited impact on the environment.
When it comes to the dishwasher subscription, again, all the packaging is recycled and recyclable. They also perform well and while the price may not be quite as compelling, if you set up an order for laundry capsules it's no extra bother to have the dishwasher tablets sent to you as well.
All details are available on the smol website which you will find by following this link.
Disclosure: This commissioned article was produced in association with smol.