I haven't posted much photography to the blog recently, but this scene seemed very fitting as I wanted to wish all my readers a very happy Christmas and healthy, prosperous 2020. British readers will probably have gathered already, that's Trafalgar Square in London.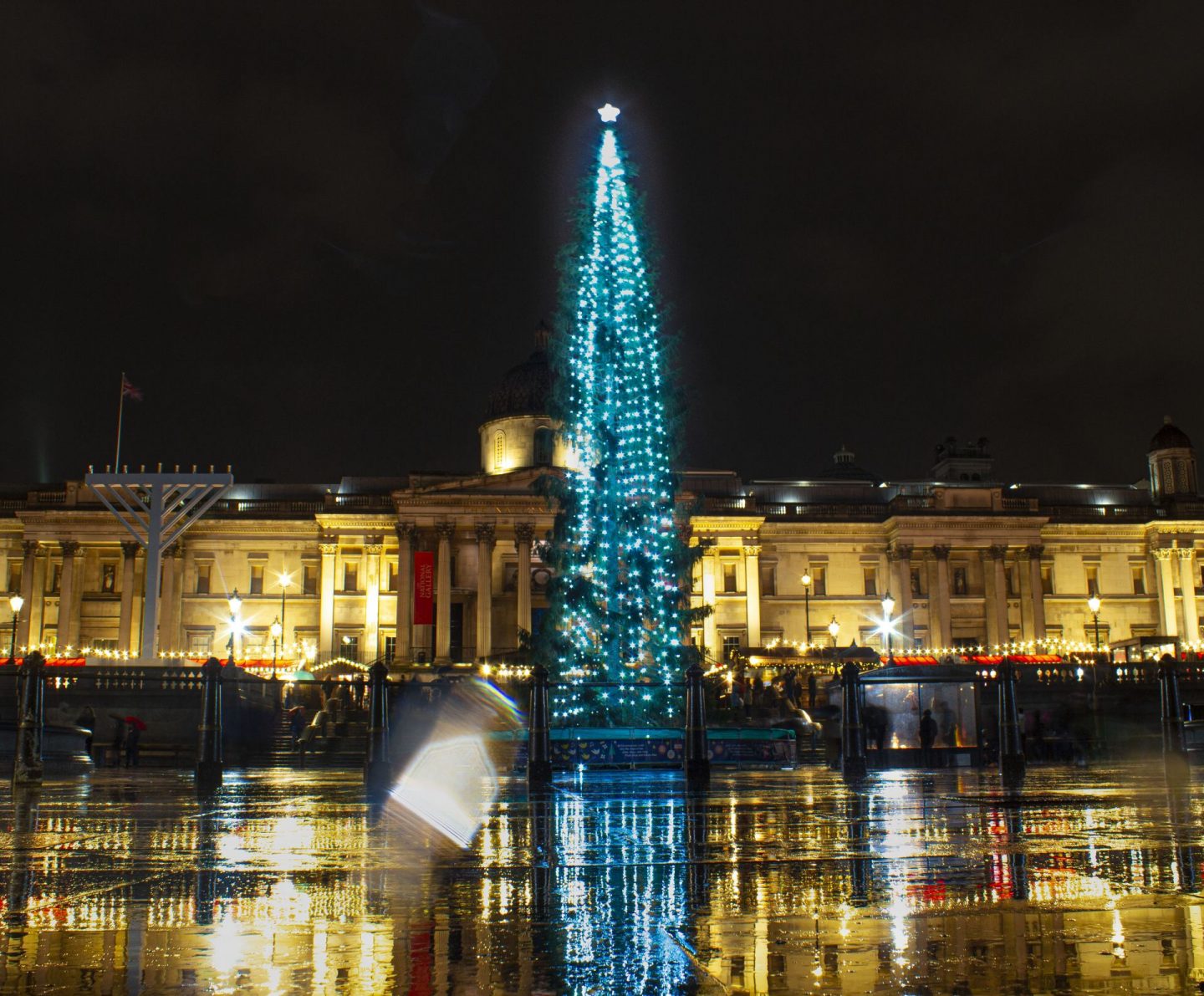 As you probably know, the Christmas tree in the middle is a gift from Norway. A tree has been donated each year since 1947 as a sign of gratitude for the UK's support of Norway in WWII.
As with all the best photographs, I wasn't planning to take an image like this at all. in fact I was slightly disappointed to turn up at Trafalgar Square to discover the spot I had wanted to take my images from had been given over to a Christmas market! I had t re-think things totally.
At first I also thought the weather would be a hindrance. I then spotted the reflections on the rain-soaked paving stones and knew it would make a good long-exposure image.
You can probably see a few raindrops ended up on the lens. It's not ideal but I was told they made the image more authentic.
Enough about the photograph! Whatever you are doing this Christmas, I wish you all the very best. Whether you are going big or keeping it small, I hope you have a wonderful time and I wish you a healthy, prosperous 2020.
I'll have some new content on the blog in a couple of days. In the meantime I will be taking it easy with my family and doing all I possibly can to encourage the kids to get their thank you letters written quickly (wish me luck on that one). I hope you get some down time as well and whatever you get up to, don't forget to get outside!
Interested in this blog post? Well have a read of these...