I think we all know social distancing is having a huge impact on the nation's mental health. The Mix is a UK-based, digital mental health charity aimed at those in their teens up to the age of 25 and demand for its services has soared in recent weeks.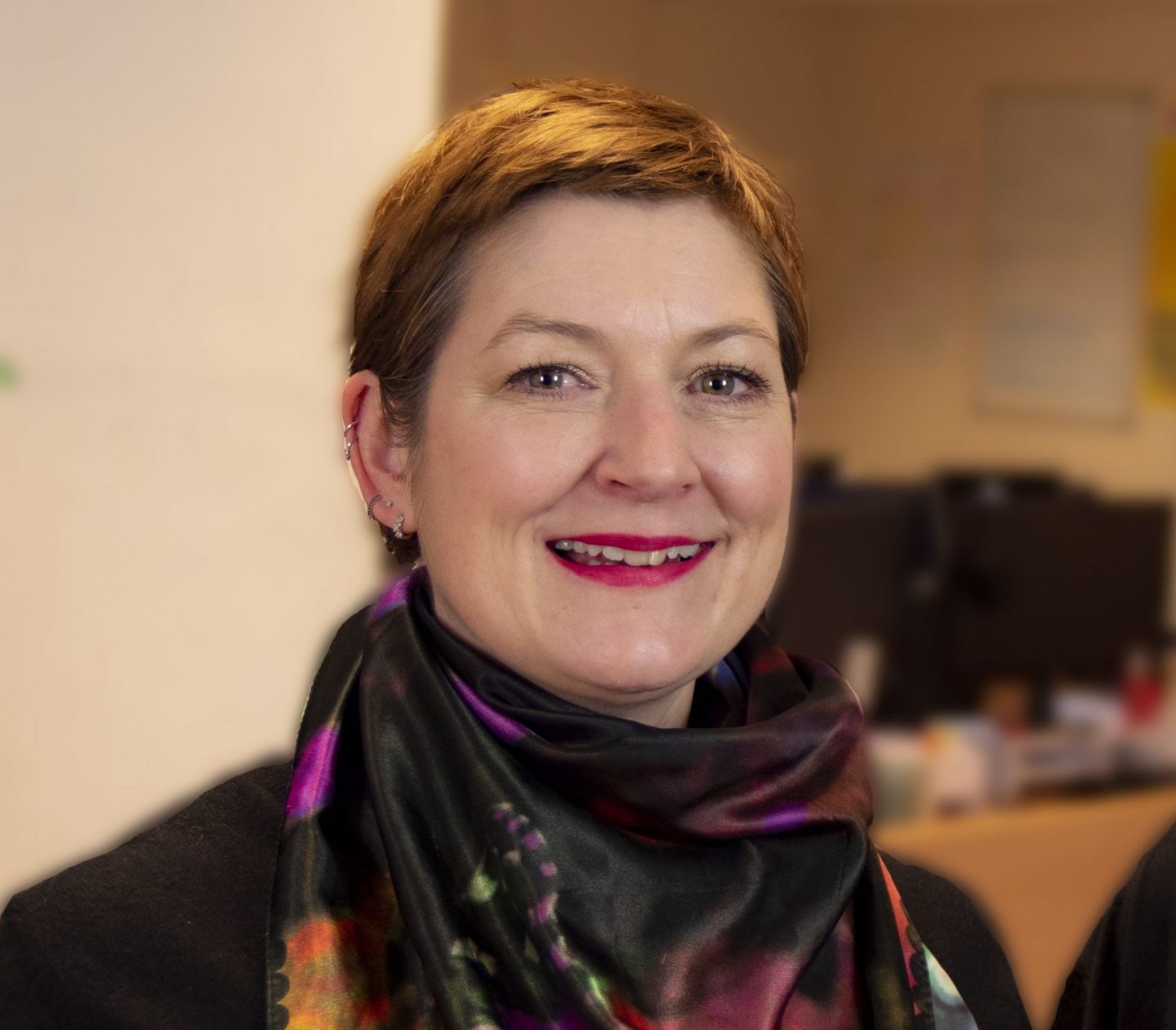 Some youngsters are struggling with the lack of social contact while others are living in isolation in unstable home situations. Added to that, The Mix finds itself filling a void and providing services that other mental health services can't because they've had to suspend services or close because of Covid-19.
Zoë Bailie is the charity's Director of brand Development. In this Q&A she tells me about the The Mix's work, how to access the service, the challenges young people face and what signs of distress mums and dads should look for in the in their children.
Crucially, however, Zoë also tells me about Space to Breathe. This is an urgent fundraising campaign The Mix has launched that will help it to continue operating and providing its services at this time when they are needed most.
Can you please introduce the work of The Mix and who it is aimed at?
The Mix is the UK's leading digital youth charity. We are a free, confidential information and support service for under 25s and we help over 2.5 million young people in the UK each year. Whatever issue a young person is facing, The Mix is always there for them; on our website, over the phone or via social media. We connect young people to experts and to their peers to talk about anything that's on their minds.
The Mix's mission is to empower young people to make informed choices about their wellbeing, wherever and whenever they are. We aim to put young people into centre of everything we do. Our team works closely with our diverse community of young people to make sure we are always led by their insights and are providing support and advice that suits them.
What issues do you usually see young people asking for help with?
We help young people with a huge range of issues and one of our key messages is that no topic is out of bounds. We want young people to feel safe and comfortable approaching us about absolutely anything that is worrying them or impacting their lives.
We offer advice and support on homelessness, drugs and alcohol, body issues, bullying, sex and relationships, studying, money and much more, but one of the key issues young people approach us most often about is their mental health. We support young people who are struggling with anxiety, depression, trauma, eating disorders and many other mental health issues.

Since the Covid-19 social distancing (lockdown) measures were put in place, I understand this has changed a great deal. What issues are youngsters reaching out for help with at the present time?
The impact of coronavirus and the restrictions of lockdown have intensified many existing issues for young people and have also created new ones, pushing many young people towards crisis point. The Mix's services have witnessed how anxious, isolated and scared so many young people are right now, missing the structure of school, university, or work and without access to the support of the youth and health services they rely on every day.
We've seen a 74% rise in the use of our web chat support services and a 90% rise in posts on our community boards since the crisis began. In 10% of recent conversations with young people, words such as "suicide" and "self-harm" were mentioned, which shows just how urgent this problem is.
Many young people are already struggling with mental health issues or complex and chaotic home lives, which are made even more challenging by the lockdown restrictions. The uncertainty caused by exam cancellations, unemployment and the fear of poverty are huge factors in the mental health crisis we are seeing amongst young people at the moment, and these changes may have a long-term impact on opportunities for young people in the future.
Many are also scared about getting ill or losing loved ones, which causes even more anxiety. There are major long-term implications of the crisis for young people's mental health, should they not receive the support they need.
Here is a quote from a service user:
"School was the only stable thing in my life and now I'm worried because they've been closed. I've lost the only place I felt safe and I'm anxious about what's going to happen with my exams. Everything's changing too quickly and I don't know if I can cope."
How do you provide help and assistance to young people?
As a digital charity, we are able to offer help and support to young people wherever and whenever suits them. Our helpline can be accessed online, over the phone and via email. Our community boards offer peer-to-peer support in a safe, moderated space; our counselling team offer up to eight sessions of free over-the-phone counselling to any young person who needs it; our crisis messenger service is available 24 hours a day and we have a range of article and video content providing advice, reassurance and real life stories from young people.
All our services are free, confidential and open to any young person who is suffering, so they really are incredibly accessible and can provide a real sense of hope for someone who is struggling and has nowhere else to turn. Parents and carers are under huge pressure at the moment and may struggle to know how to help, but The Mix understand young people, and offer a lifeline for under-25s and their families.
Here's a further quote from a service user:
"All I wanted was to die. I have no idea what I'm doing in my life… I just wanted it all to end. I don't know what I would have done tonight if I hadn't found you."
I note you have also launched a fundraising campaign to ensure you can keep offering your services. How can people donate?
In order to meet the huge spike in demand we are seeing for our essential services due to coronavirus, we need support to help us expand. That's why we've launched our new fundraising campaign, Space to Breathe. As our services are all digital, we have a low cost per intervention, which means we can reach a huge number of young people if we are able to grow and would be able to scale up our services really quickly.
We are also in the position to provide relief to struggling NHS services if we raise enough money to expand and support more young people. Many Public Health England (PHE), Child and Adolescent Mental Health Services (CAMHS), National Health Service (NHS), youth services and mental health support services have had to scale down or close, but The Mix are still here and are working to fill those gaps in support.
We desperately need to raise enough money to be able to provide life-saving support to young people who have lost their safety net. We're asking people to please donate the cost of a coffee, a meal out or a monthly gym membership in order to help us reach even more young people when they have no where else to turn. You can donate by following this link.
What signs should parents look out for in their children, signs they may be distressed?
Young people can express distress and anxiety in a number of different ways and it's important to note that every young person is different and just because they aren't showing "typical" signs of distress, it doesn't mean that they aren't struggling. A young person may also hide their feelings and you may not detect that there's an issue at all, so the best thing to do is check in regularly with them and make it clear that you're there to listen and to talk about anything that's on their mind. Some things to look out for:
When a young person is unusually quiet, distant or uncommunicative
When they change their relationship with food (for example skipping meals or binge eating)
When they are having problems sleeping or are sleeping more than usual
When they are neglecting self care such as washing or brushing teeth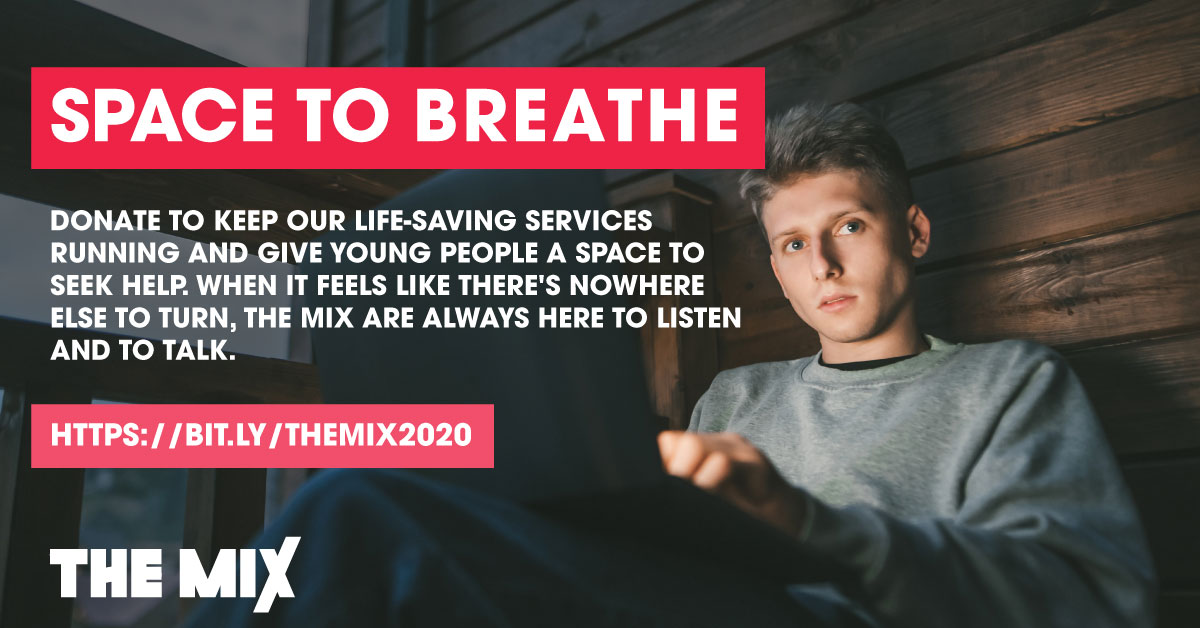 Can parents and carers approach The Mix if they are looking for advice on how to help a young person?
Absolutely, we often have parents and carers contacting our services seeking advice for a young person and we are more than happy to help and advise. We know that this is a really challenging time for families, and we want to support those who care for young people as much as we can to relieve some of the pressure they are facing. We also want to support health professionals such as GPs and counsellors as much as possible at a time when their services are hugely stretched.
Some people will wonder about the value of online assistance. What do you say to anyone who questions this?
For anyone who may doubt the value of online communication and support, the impact of lockdown should show them just how essential digital support tools are to our mental health and wellbeing. Where other youth and health services have had to close, The Mix have managed to provide consistent and essential support for young people through our online services, offering them hope in a time of real crisis.
For young people in particular, digital support is particularly important as it means we are able to reach them in spaces they find safe and comfortable, at a time that suits them. For any young person seeking support for the first time, the fact that they can remain anonymous via The Mix also removes a huge barrier, and helps them to reach out where they may not have otherwise done so.
How can people get in touch with The Mix?
If you are need of support you can contact us in a number of different ways, including via our free helpline number on 0808 808 4994; via email; by texting THEMIX to 85258 to connect to our crisis messenger service; by reaching out to our one-to-one chat team , or by applying for counselling. Head here to find out more about our support services.
You can also join our community on Instagram, Twitter and Facebook at @TheMixUK
Interested in this blog post? Well have a read of these...