I hardly need to point out the past few weeks have been very strange. As a family, I think we adjusted to the 'new normal' of lockdown life with incredible speed, but for the first couple of weeks it was all about ensuring Helen and Izzy were settling into being homeschooled and weren't too stressed by the situation. We have had a few issues along the way (more about them on the blog shortly), but without the pressure of school runs, after school clubs and with Mrs Adams also being at home, we have had some great times and are making memories.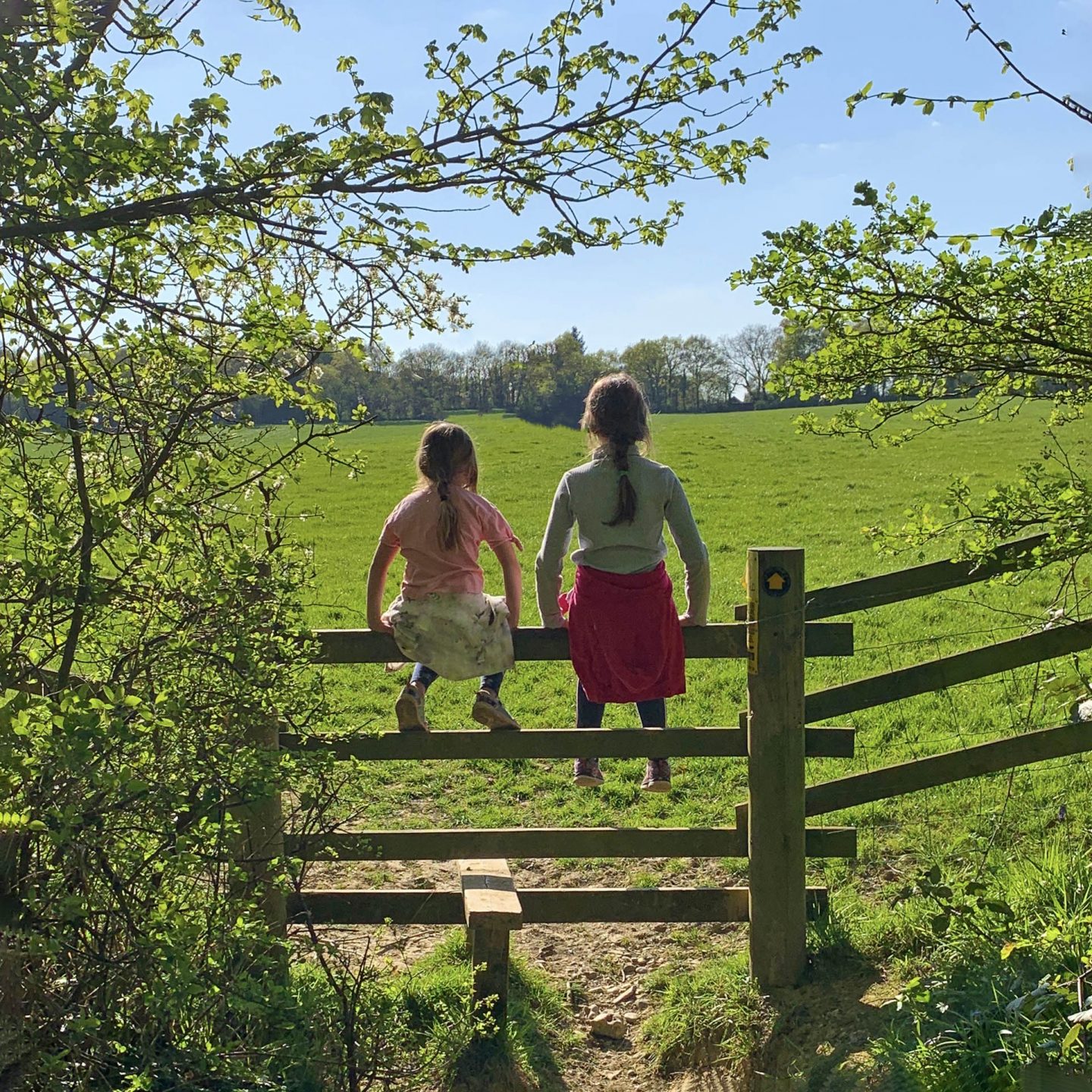 This photograph shows one such example. Helen, Izzy and I made the most of the empty roads and glorious sunshine earlier this week and had a small cycling excursion during our daily, Government mandated exercise.
Just before we made it back to our bikes and returned home, the two kids climbed up to the top of this stile and I couldn't resist taking a picture of them. It's not an award-winning photograph, but I love the way they're looking out into the field and are framed by the branches of the trees on either side of where they are sitting.
We had great fun during our cycle ride and walk. We explored the woods and played a game that involved using imaginary superhero powers.
It was also a joy to take the children cycling because the roads around us are so quiet. It's an unforeseen benefit of this lockdown situation and I fully intend to take them out cycling when I can.
One further thing to say about this image. If you look closely, both Helen and Izzy have plaited hair. After years of promising myself I'd learn this skill, I have at long last done it. It took a pandemic and the kids not going to school for and I don't claim to the the best, but I have grasped the basics.
My next challenge will be learning to braid. I won't take as long to learn that skill. I plan to get on to it immediately!
As a comparison to the top of this post, I also thought I'd post the photograph below. I took it back in 2016 and it's an image I love. Izzy was much younger then so had to look on as her older sister climbed the gate. As you can see, four years later, she was quite capable of climbing herself.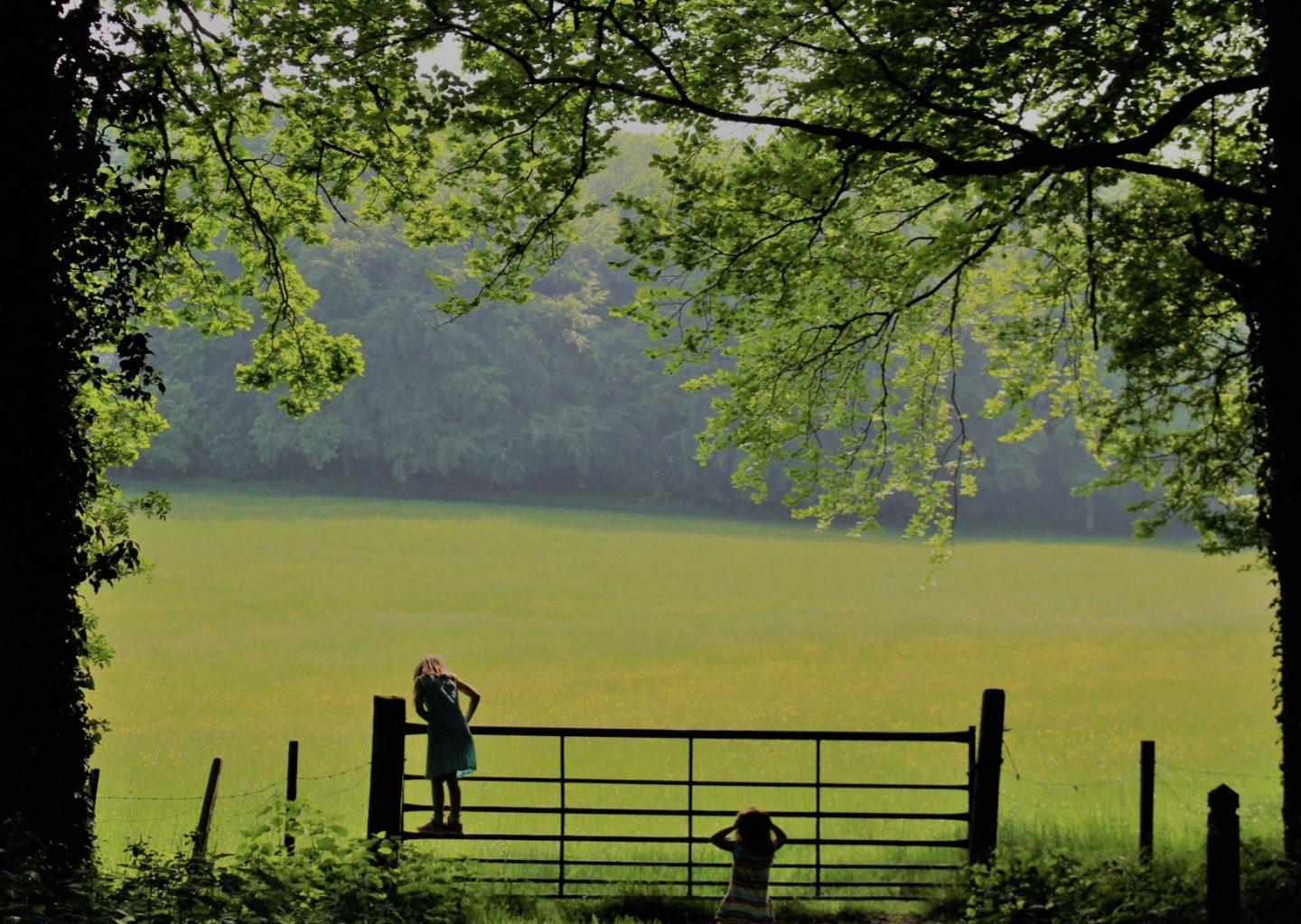 I hope you are getting on okay living the socially-distanced life. It is tough, but I'm finding there are lighter and funnier moments. I'm just trying to make the best of the situation.
Noticing that we're all socially distanced and need something to fill the time, the wonderful Darren Coleshill over at the Photalife blog has re-launched his #MySundayPhoto blog linky. I've added thi spost to the linky and I suggest you take a look if you enjoy photography. Simply follow this link.
Interested in this blog post? Well have a read of these...