I am teetering on the brink of taking up ornithology. This, my friends, is what social distancing / life in lockdown has done to me. I'm finding the greatest pleasure from the simplest things and if there's one thing I'm really enjoying, it's birdsong and the dawn chorus.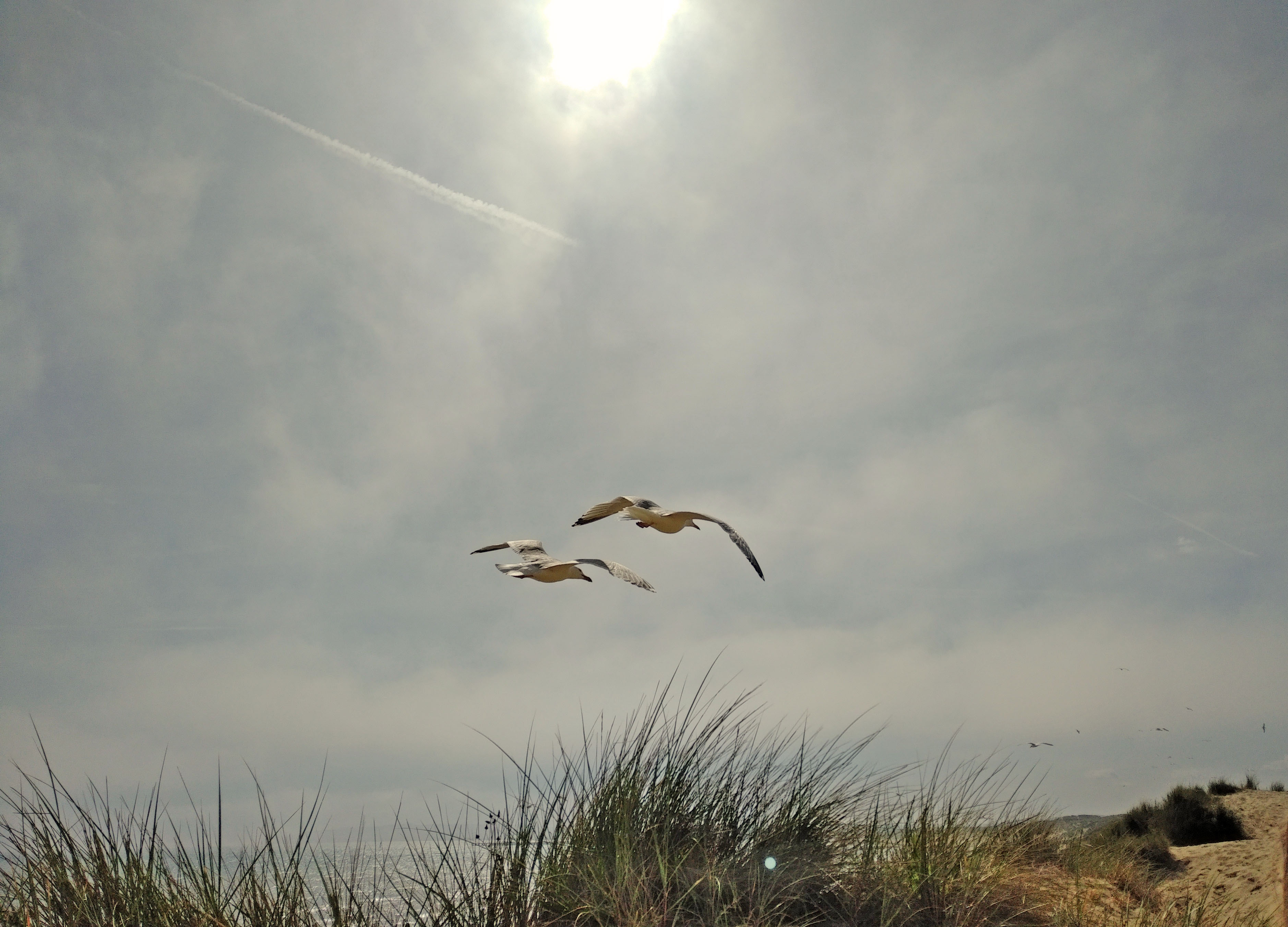 During our Government-mandated daily exercise, I go out of my way to listen out for the birds and try to identify the birds in the air and in the tress and bushes. Some would say it's a geeky thing to do, but such simple pleasures take on a whole new significance in the current climate.
With fewer cars on the road and less background noise, birdsong really stands out. It's one thing I will remember about this whole, strange era. Geeky it may be, but it's also uplifting, educational and enjoyable.
This is one of the positive aspects of social distancing and lockdown. The slower pace of life is making me notice things that would often pass me by and re-evaluate the way my family live. Long term, I am hopeful of many positive changes.
I don't want to make light of the impact of social distancing. My kids are missing their friends and I know older members of my family are struggling living in complete isolation. It's weird and surreal but there are definitely positive aspects.
I've come to appreciate just how frenetic the pace of family life had become before it came to a juddering halt. I've come to realise just how much insane dashing around there was between after school clubs. Friday nights were the worst. I had to get both my children to three different clubs in two different locations in the same evening.
I can't quite figure out how I got myself in to this position. It's not the first time I've questioned how many after school activities the kids are involved with. With school and after school activities all closed for the foreseeable future, I've made the tough decision that the number of after school clubs will be culled because I hadn't been thinking about the impact all the running around was having on me.
Something else I have noticed is the amount of waste and recycling we produce as a family. We moved house a couple of years ago and that presented us with a superb opportunity to green-up our life, which is exactly what we did.
The amount of waste and recycling we produced fell sharply when we moved. Of course, the amount of waste you leave outside your family home for the waste collectors only represents the amount of waste you produce while at home.
With Mrs Adams working from home and Helen and Izzy off school for the past few weeks, our food recycling bin, general recycling bin and general waste bin are overflowing. Most of the waste is in the recycling bins, but it's been fascinating to get a more honest idea about the amount of waste we create as a family of four.
Our shopping habits have also changed for the better. Prior to the social distancing guidelines coming into effect, Mrs Adams and I would think nothing of dashing out to the shops to pick up an ingredient for the evening meal or dash out and get something just because one of us felt like it.
At the present time, I go out and do a big shop once or twice a week and we simply make do with what we have. There are no last-minute dashes to the shops and my family has got very used to hearing me say: "You'll get what you'll be given and you'll be grateful."
It's a phrase I say every time I go out shopping. The shops are reasonably well stocked at the moment, but basic items can be difficult to get hold of. When I am presented with a shopping list, I make clear it's a wish list.
Rather amusingly, I returned from the shops with kids' soap the other day. What I hadn't noticed was that it was bubble gum scented so every time you wash your hands, the unmistakeable saccharine smell of gum hits your nose.
No one in the family questioned my buying choice. They'd clearly all assumed, correctly as it happens, that it was the only soap I'd been able to buy!
I also think in future I am going to make much greater use of video calls in future, both for work and socialising. I'm amazed at how rapidly this has become the done thing.
It takes a huge chunk out of my day to head up to London to meet someone. I generally have to ensure meetings can fit around the school runs. If I can do that meeting online instead, why not? If I can speak to friends and family who live abroad via video link more often, well, that's a good thing. The technology has been there for years, it's simply taken this seismic event for me to start making the most of it.
On that note, I'll have to make my excuses. I need to break away from my computer and look at what's going on in the trees. I think I've just seen a nightjar fly past, or was it a nightingale?
Has social distancing and lockdown made you more reflective? Will you be changing the way you live as a result of what you're experiencing because of the social distancing measures put in place because of Coronavirus? Leave me a comment, I'd love to know what you're thinking.
Interested in this blog post? Well have a read of these...