Donna Wishart is well known among us parent bloggers as the person behind the What The Redhead Said blog. She's also a stepchild and has a family background that demonstrates just how complex stepfamilies can be.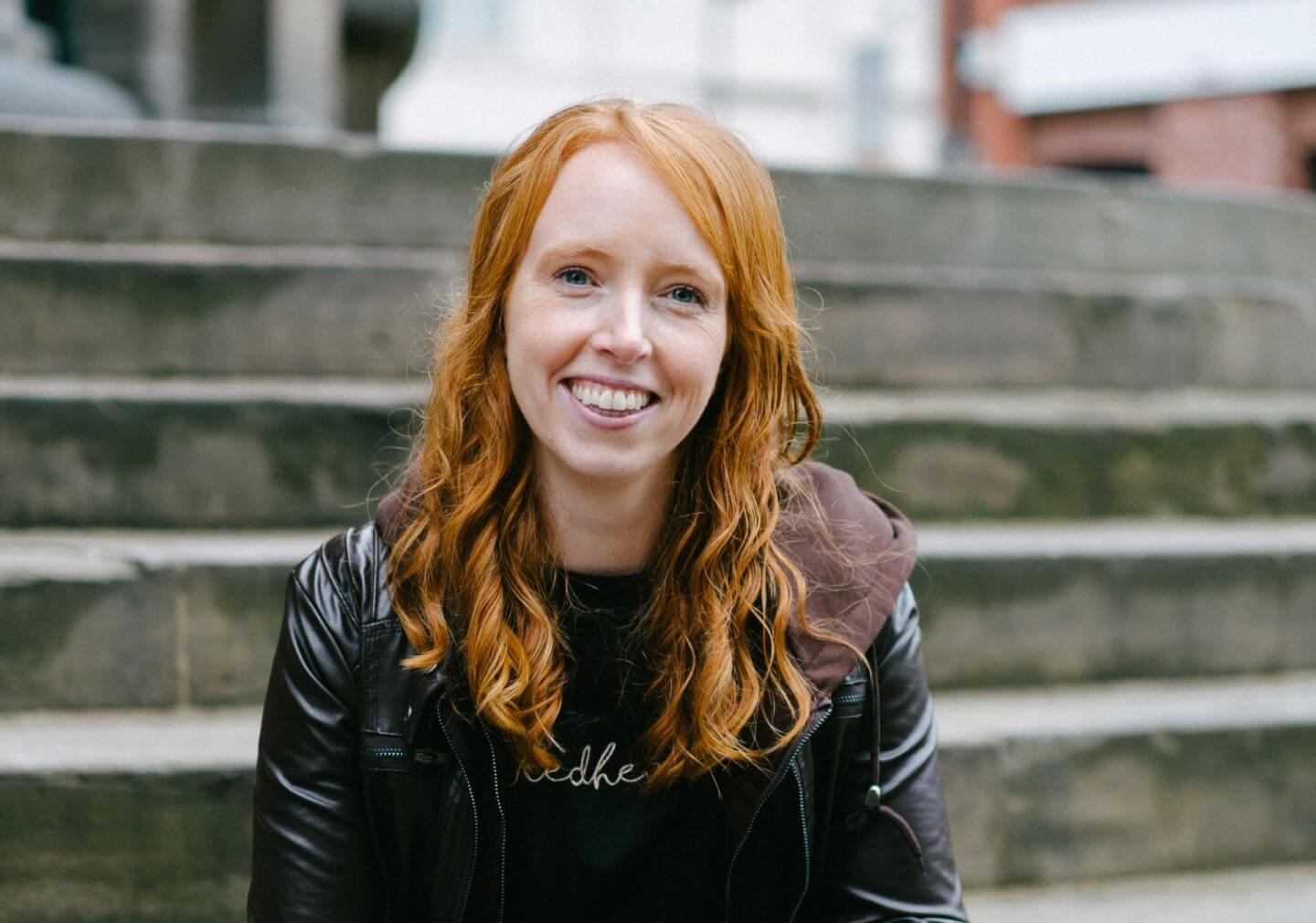 I recently published this post about my own experiences of being a stepchild, but I knew Donna had a very interesting family background. I asked Donna if she'd be happy to share her story and I'm delighted that she agreed.
Donna wasn't even aware she had a stepdad until her age was in double figures. Having been estranged from her "bio-dad" Donna was forced as a teenager to make a decision about whether to live with her mum…or stay in touch with the man who had raised her since she was a little girl.
It's a real honour to have Donna agree to tell her story on Dadbloguk. She's a fantastic writer and although her story is a tough one, I encourage you to read it as it shows the emotional acrobatics and complex loyalties that stepchildren sometimes (…often) have to deal with. Do also pay a visit to Donna's blog. From recipes, day's out, stories about her family background and reflections on being a work from home mum, Donna's writing is always first rate.
At 36, I hardly think about our family dynamic anymore. I've been a stepchild for as long as I can remember although, I didn't always know I was a stepchild, or that my dad wasn't my biological father.
Until I was ten, my dad was my dad. I knew no different. He and my mum got married when I was about five, on a sunny day in May, and the fact I'd been born before that was never an issue to me, even back in the 80s. I didn't question it.
But when I was ten my parents sat me down and told me that my dad was in fact my stepdad, and my biological father had left when I was a baby and my dad had been around since I was two. To make life easier for me, they thought they'd just carry on with my dad being my dad and not mentioning my biological father until the time was right. That time was, apparently, when I was ten.
When my biological dad left there was a year or two of court meetings and it was decided that he shouldn't have contact with me, leaving my stepdad, for all intents and purposes, to be my dad.
I never had any contact with my biological dad and I just remember getting sent some presents one Christmas, and not being told who they were from. I also had a St Christopher necklace in a jewellery box that I knew I'd been given to keep me safe. But again, I'd had no idea where it had come from.
But then, when I was 10, I was aware that my 'dad' was my stepdad but it didn't really change anything, I still called him dad. He still helped me with my homework and read me bedtime stories. He was still dad to me and I never saw that changing. He was everything I could need and I didn't feel like I had anything missing.
Our relationship was great. He did everything that any dad would. We played old fashioned board games like Risk and Campaign, he taught me card games and he passed on his love of Tolkien and sci-fi TV. The X-Files and Red Dwarf were quality time for us each week.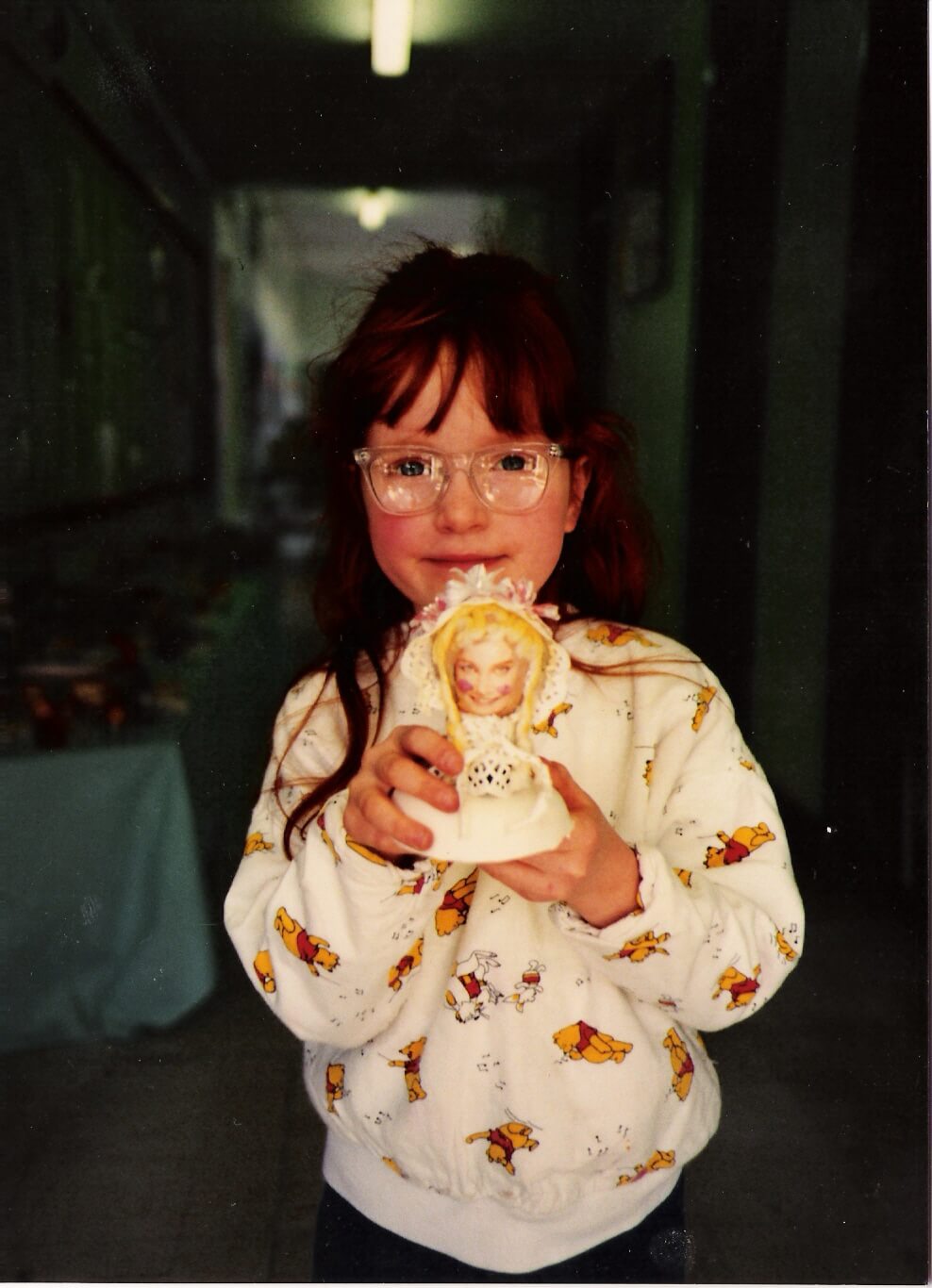 That was all to change. He and my mum split up when I was sixteen. Even so, as far as I was concerned, he was still my dad. He was the only dad I have ever known. However, my mother didn't see it like this. She told me I had to choose: To either be in contact with him and move out, or to stop all contact with him. What a choice to have to make when you're still basically a child.
I chose to stay in contact with him. He was my dad after all and it is wrong to try even give a choice like that. I ended up homeless for a while and had to drop out of college to work full time in order to rent a room in a house. I got back on my feet and still had my dad in my life, despite him having his own struggles at the time and living in his parents' spare room.
That was half my life ago and through the years there have been people who don't understand our relationship, as there's no blood there and he's no longer married to my mum, but, it's our life, and our family. Sometimes there are things so much more important than bloodlines, like memories, shared experiences and love.
A couple of years after he and my mum split up he started a new relationship and from there I gained a whole new family. His partner was a mum to me and they went on to have three children together who are very much my siblings.
They're teenagers now and I adore them. There's no blood there but we share a dad. Their time with him has been different from the childhood experiences I had. He isn't the same dad he was when I was growing up but it's a lot different being a parent in your twenties to starting again in your forties. Anyway, I digress…
He lives in Scotland now and I have a family of my own in Surrey so we don't see each other often. Once a year at best, but, we talk on the phone and I know if I ever needed him then he would be there for me.
I think since having his own biological children and me growing up our relationship has changed slightly. He often talks about his kids and I know that I'm separate to that. It's not that I'm not his child to him anymore, it's just different to having biological children and I understand that.
I only met my biological dad when I was seventeen and, honestly, it's been a rollercoaster of emotions. I call him dad on the phone and in cards but will call him by his name or 'bio-dad' when mentioning him to other people. It's easier to differentiate in some way than having two dads, and both being dad. It feels like one has earnt that name and the other has never quite reached that point.
Likewise, he'll often write his name in cards to me, forgetting for a moment that he's my dad. It's something we don't really talk about but, it has always felt like we're on the same page. We're related but it doesn't run as deep as it would if we'd experienced my childhood together.
I think from both sides, it takes more than biology to make a dad. Just because someone helped conceive you doesn't automatically make them a parent. And I think by the time I was 17, when he was around 60, there had been so much water under the bridge, and so much life that had passed without any shared experiences, memories made or time together.
I told my stepdad that I'd met my biological dad a few years later and he was surprised but understood. He knew I had to know where I came from, but he also knew it wouldn't change our relationship. He often asks after my biological dad and vice versa. They both appreciate being in my life, in whatever shape that takes.
I often think that people don't understand family dynamics that are anything outside the 2.4 stereotype or the family setup that they grew up in. Both my brothers have different dads to me and so they lived at home with my dad, knowing he was our stepdad. They had one dad during the week and another at weekends. It wasn't easy for them and it was a completely different experience for them too.
For me, I had a traditional childhood, where I just happened to have a dad who was my stepdad really. It was never an issue for me like it was for my brothers. I only had one set of rules, I had consistency and stability. Looking back, I really appreciate that.
Although I was a stepchild, I never felt like one. Growing up, I had a biological mum, a stepdad and two half-brothers but those terms never came into it. We were a family, mum, dad and the kids. It was our life and it worked – regardless of the labels people use to describe it.
Interested in this blog post? Well have a read of these...